If you can't afford expensive Bluetooth speakers like Beats Pill or Jam Box, there are still some more choices that won't disappoint you.
I've just got the chance to review the affordable AUVIO Bluetooth portable speaker and let's check out more details of the AUVIO speaker.
Design
The speaker is packed in a blue and white box and it contains just the speaker, an USB cable and user's guide, that's all. AUVIO must have reduced the price by reducing redundant accessories and it makes sense. Notice that the package doesn't include charger but you can use any USB charger of your phone.
Although the box doesn't look like a premium product, I am quite impressive with build quality of the speaker itself. It is a little big for a mobile speaker but it is very lightweight. The overall color of the AUVIO speaker is black. It comes with a glossy top and a beautiful grille with contoured wave pattern on the front and two sides. I love the design, check out some of its images below.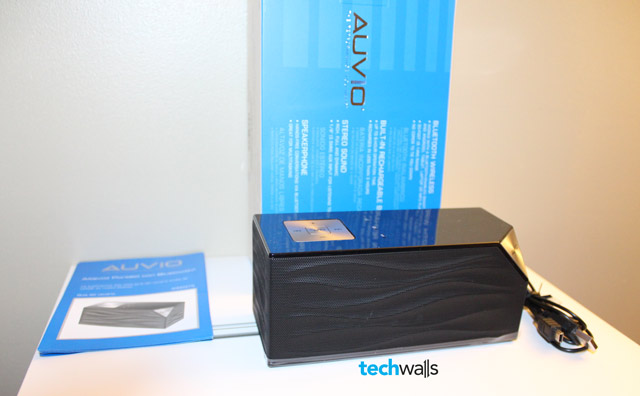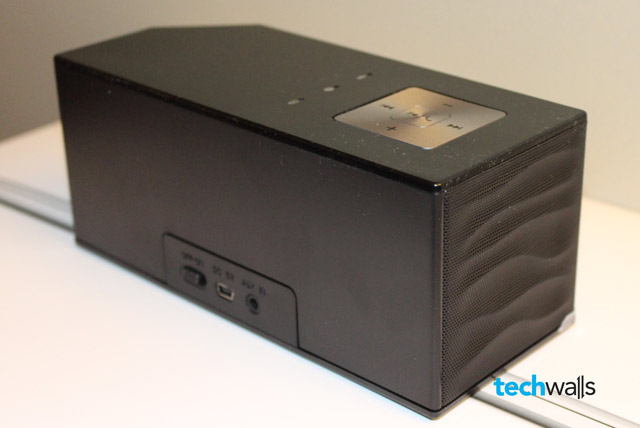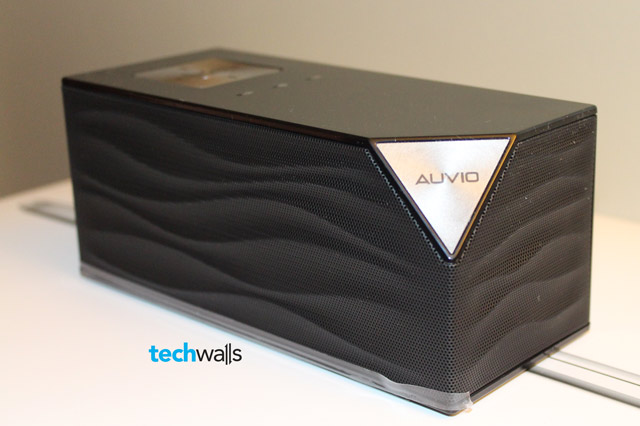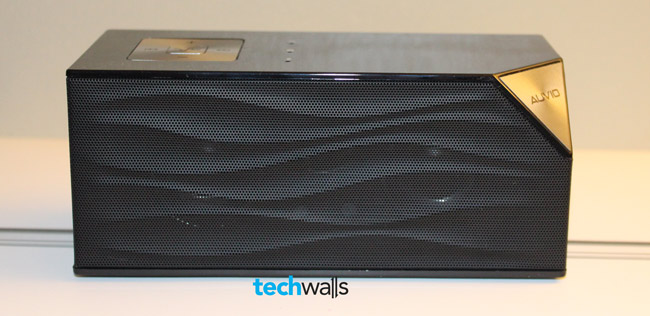 The glossy surface on top makes the products look great but as always, it is also very easy to catch dust and fingerprint. Not just the glossy top, the black matte back is also a fingerprint magnet. You will always need a microfiber cloth to clean the speaker.
Sound Quality
I was not impressed when playing some music on the 4W speaker. It is loud enough but lacks some details, so I felt not comfortable after a few minutes playing music. The sound was even broken when I turned the volume up to maximum.
A few hours later, I tested the speaker again by watching some videos on Youtube and it was a much better experience. The sound is quite crisp, loud and rich, even the bass sounds good. Check out the video I recorded (the sound can't be reproduced accurately because it was recorded through my camera).
Overall, the sound quality is not mind blowing but it is good enough for normal use.
Other Features
Besides, the speaker can be used for hands-free phone calls as it has a built-in speakerphone. Once it is connected to your phone via Bluetooth, you can pick up calls by pressing the middle button on top of the speaker.
However, there is a shortcoming of the AUVIO speaker. Its Bluetooth range is so disappointing. When I moved my phone just a few feet away and block the transmission with my body, or even use my hand to cover the phone, the sound from the speaker will keep being interrupted and totally disconnected when I shut the door. The Bluetooth range can never reach 33 feet like advertised.
Pros and Cons
Pros:
Beautiful Design.

Loud sound and great for normal use.
Affordable price.
Good battery life (nearly 7 hours).
Cons:
Not impressive sound when playing music.

Bad Bluetooth range.
Surfaces easily get fingerprint.
Bulky to carry around.
I believe this is one of the best choices for the low price range. Amazon is currently listing this speaker for around $60, a really good deal.
Disclosure: We might earn commission from qualifying purchases. The commission help keep the rest of my content free, so thank you!