Amazon Associates has been among my top revenue sources in the last few years. The Amazon's affiliate program works extremely well for review websites like TechWalls because we could earn commission on every single item purchased after someone clicks on the referral link.
However, it's never been comfortable working with the tech giant. My affiliate account has been banned multiple times for different reasons. Some are obvious but some are unclear if you don't read the ToS (terms of service) carefully. Following are the mistakes you should avoid at all cost.
1. Use the same Amazon account for shopping
I didn't expect those different Amazon services are linked together. My Amazon shopping account was banned after I returned some items. As a result, the Seller and Associates accounts were disabled as well. That means I no longer could earn from the account. Fortunately, they allowed me to create a new Associates account after many emails back and forth. It still took me a lot of time to change existing links anyway.
Therefore I recommend not using Associates account for anything else. It can be disabled when you return purchased items or when your customers are not satisfied with your products in Seller account. You'll never know what will happen.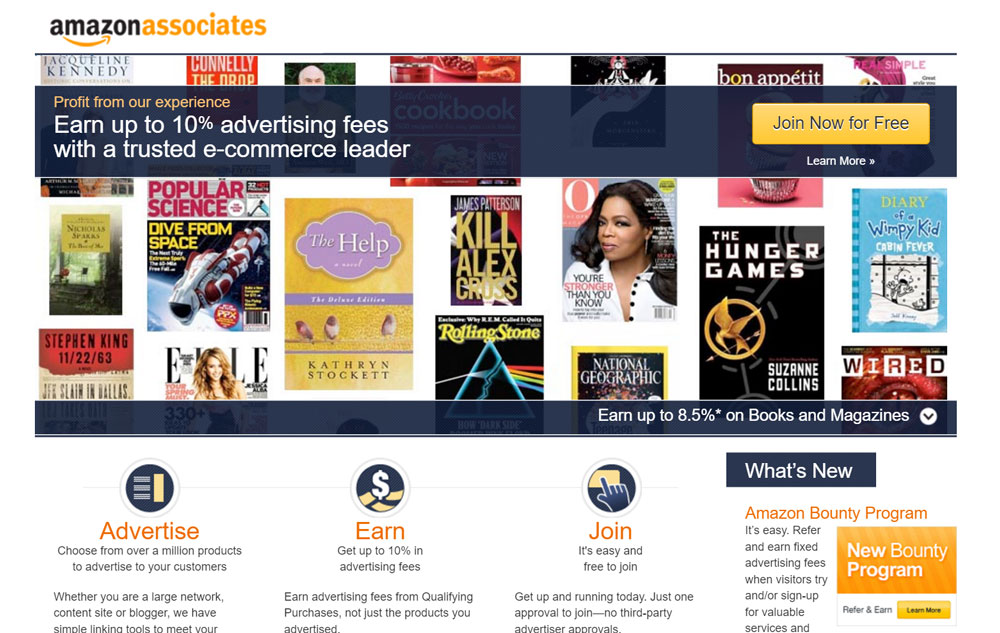 2. Use Amazon's logo or images
Using any Amazon's logo or images outside the linking tools in Associates Central is not allowed. I used a Buy it now button on my website, it doesn't look exactly like the Amazon's button but Amazon still disabled my account immediately because the Cart icon and text font are somewhat similar.
After that, I never used a Buy it now or Add to cart button again. At the moment, I am using text link only, it is obviously the safest implementation.
3. Encourage people to bookmark your Affiliate link
Amazon recently closed Associates account of Linus Tech, a very famous tech reviewer. The reason is that he told his viewers to replace Amazon's bookmark with his referral link so that he could earn commission every time his viewers shop on Amazon. He made some complaints but obviously, he violated the terms in this case. He was requested to take down his videos on Youtube as well. It seems like Amazon reinstate his account now.

4. Show price
This is a very common mistake and many accounts were banned for this reason. You might think adding the price will be more helpful for visitors. However, it will be considered misleading info because the price of products on Amazon never stays the same. If your site doesn't use API to update prices automatically, you should remove it right now.

5. Click on your own Amazon link to buy stuffs
This is another thing to avoid. I used to click on my own link with the hope to save a few percents on some items. It doesn't sound like a significant amount but it is actually a lot, especially when you buy expensive electronics products. This worked well for me 5 years ago but Amazon figured it out and never paid me for those items. I even heard that they banned many accounts for the abuse.
6. Add referral links in email, newsletter, e-books or messenger
I didn't know there is this rule until I planned to send my subscribers an Amazon link. Amazon states that they don't allow affiliate link in emails, newsletter, Kindle books or any offline manner.
Those are some common mistakes of many Amazon Associates, I know there are a lot more violations that could lead to the permanent ban. Let us know is a comment below if your account was disabled for any reason.
Disclosure: We might earn commission from qualifying purchases. The commission help keep the rest of my content free, so thank you!