If you are an Amazon shopper in the United States, you must be very happy with their service and generous return policy, especially when you buy items shipped and sold by Amazon. Basically, we can return items without explanation as long as they were purchased within 30 days. They even pay for return shipping if your received item is defective or doesn't match the description.
However, it doesn't mean that you can abuse the system and use it as a try-out/rental service. The Seattle-based company has tightened the policy and over the last few years, a lot of Amazon accounts have been suspended when users request refunds excessively and there is no way to appeal the decision. So, what is the return limit and how to avoid being banned by Amazon?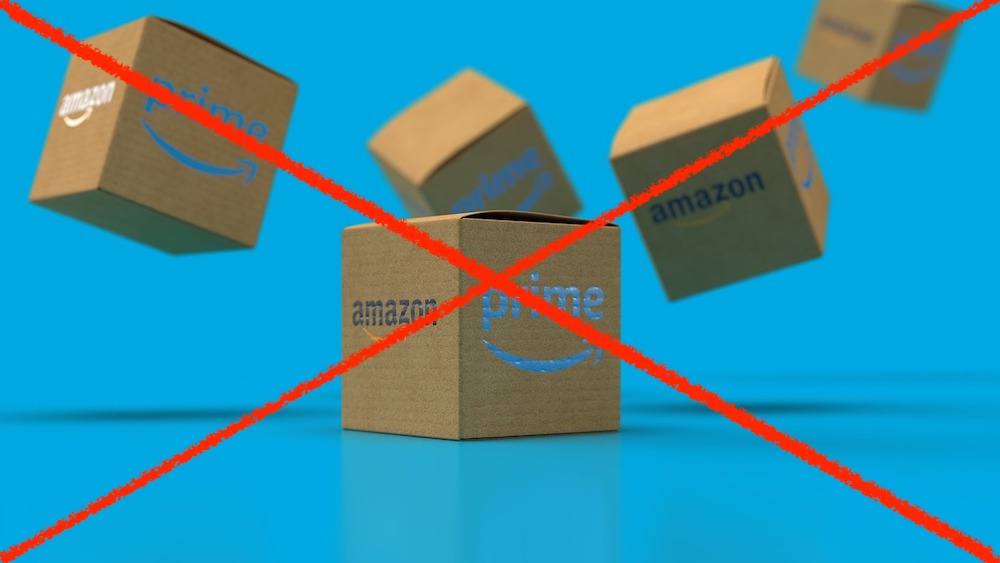 Why Amazon Bans Accounts for Returns?
The National Retail Federation highlights that retailers face losses exceeding $800 billion due to merchandise returns, a figure that's on the rise annually. Amazon incurs billions in losses each year because of their return policies. If you return items excessively, it might jeopardize your membership. Amazon makes it easy and free to make the returns; You can either mail them back or drop off at Whole Foods, Kohl's or a UPS Store. It's not even mandatory for the item to be in its original packaging.
However, the process becomes more complex if your purchase comes from a third-party seller on Amazon. Each of these sellers has their return policies. While you might be eligible for a refund within a month, return shipping fees might be on you. Retailers, on average, anticipate nearly 18% of their merchandise will be returned for various reasons. Retailers offer product returns and exchanges to enhance the shopping experience for customers, but these policies can prove to be financially burdensome. The high costs associated with product returns include shipping, inventory processing, and other miscellaneous expenses.
What's the return limit? When will Amazon ban your account?
Amazon is collecting data of all your transactions and they will stop doing business with you when they lose money. Till now, no one knows the exact return limit. In my case, I shop a lot on Amazon in the last 5 years, I sign up for Prime membership, and spend around $1200 per month on the site. I buy almost everything on the site, from cheap products like groceries, books, toilet paper to expensive laptops and electronics. That means I also return more when they don't meet my expectation. In the last 2 months, I returned 2-3 items each month and the value of refunded items was higher than the value of what I kept. That's the reason why I received a warning from Amazon:
"We're writing to apologize for the number of issues you've experienced with your shipments. Your correspondences with us indicate you've required refunds on a majority of orders for a number of reasons."
They also said that I had an unusually high rate of problems and they will evaluate each account on a case-by-case basis and might close my account if necessary. Fortunately, this is just a warning and Amazon want to work with me to avoid the worst case. They recommended to comply with Amazon policies or both of Amazon buying and selling accounts will be banned.
I tried to access my order history on the website but it failed to log in or redirected me to the digital content library. Fortunately, I managed to check my orders in the Amazon app on my phone. In the last 6 months, I ordered 104 items and returned 18 items, so the rate of return is approximately 17% of the total number of purchased items. Besides, the total value of returned items is just over 10% of total purchases.
On the Returns Center page, Amazon mentions that they send full refund for new, unopened items sold and fulfilled by Amazon within 30 days. Many of the items I returned were no longer in brand new condition, so this might be another reason they decided to penalize my account.
I sent Amazon an email to appeal the decision but they decided not to restore my account and said the decision is final. This is quite surprising because sometimes they sent me the wrong item; For instance, I ordered a snow pant and received an apron.
Read also:
Update 1: My wife returned a bicycle purchased in her account. Just a few days later, Amazon decided to cancel both of the accounts for not meeting the terms of Conditions of Use agreement. They said I cannot open a new account or use another account to order on the site. All open orders were canceled, I just could access digital content purchased in the account. I had over $100 in my gift card balance and Amazon agreed to send me the refund, I received a check in my mailbox after 1 week.
Update 2: Since my Amazon.com customer account is banned, all other services including Amazon Seller and Amazon Associates accounts were also closed. After contacting the customer service and explaining how I was a valuable member, they investigated and sent me another email welcoming me back to the program. Afterwards, I've used the new account for shopping and making money online for a while and haven't got any problem so far.
"I'm very sorry that I've had to close your Associates account with Associate ID because we've been told the attached Amazon.com account will be closed within 24 hours. If you should ever wish to reconsider, we'd certainly welcome you back to the program with a different email address. You can apply for a new Associates account anytime. Your unpaid balance due to you will be paid out 60 days following the end of this month. You'll continue to receive monthly payment reports and occasional announcements regarding tools, and features for up to 60 days after the end of this month. We look forward to seeing you again."
How to Avoid Being Suspended
When you receive the warning email, you should immediately check your Amazon account to find out unusual account activities. If you return too many items lately, you should have good reasons and don't forget to take some pictures if the products are defective or different from what you ordered. Then you should reply to [email protected] and explain what went wrong with your orders.
In case you are abusing the system and returning items without legit reasons, you should stop immediately and also send them an email saying you will be more careful buying products in the future. Try to keep the return rate lower than 10%. Some banned users reported that Amazon also terminated their accounts after the return rate overcame 10%, so it is best to keep the rate as low as possible.
After sending them an email, I received a polite response from Amazon and seemingly my account will be alright.
Hello,

Thanks for writing to us and we are sorry for any misunderstandings with the email you received.

We're concerned about the activity on your account and want to do all that we can to avoid the inconvenience you experience having to make frequent and possibly avoidable returns of the items you purchase from Amazon.com and with any delivery issues with your orders.

We contacted you so we could better understand the activity on your account and learn how to improve your shopping experience.

Your account remains open and available for your use. If you have any concerns regarding your orders, please contact our customer service and they will help you accordingly.

We appreciate your understanding, and hope to see you again soon.

Best regards,

Account Specialist
Many people assumed that online shopping is similar to in-store shopping, which means you could try on items and return in case you are not satisfied. However, their system analyzes your purchase history and will mark your account as "Concession Abuse". They will stop accepting returns for all of your future orders and if you somehow keep abusing the policy, your account will be permanently suspended.
When initiating a return, you will be asked for the reason such as defective or broken item, exchange for a different size or color, etc. Make sure to answer the question honestly because Amazon will actually examine the return to check its condition. Your account might be flagged if they find out there is nothing wrong with the item.
Besides, you might be in trouble if you order a lot of clothes on Amazon to try on and only keep a few. When shopping for clothes, you should find item eligible for Prime Wardrobe. It is free for Prime members and allows you to try up to 8 items at a time; Then you can keep what fit you and return all others without any penalization.
Another tip is avoiding ordering bulky items like bicycles or furniture from Amazon. They arrive damaged very often and when Amazon accepts the free return, they probably has a loss for this transaction. When this happens repetitively, obviously they wouldn't want to continue doing business with you.
Last but not least, if you buy an item from a 3rd-party seller (shipped by Amazon) and have an issue with it, try to contact and resolve with the seller first instead of returning it to Amazon. In many cases, the seller might even send you a full refund without item return. This would help you avoid a strike in your account.
In a recent statement, Amazon mentioned that they are forced to close accounts when they detect extreme abuse but it only happens after they carefully review the account and work with the customer over an extended period of time. In early 2023, Amazon started flagging frequently returned items to encourage customers to check out more details and customer reviews before placing the order. The return labels can negatively impact sales, prompting sellers to modify their listings or products to be more accurate. While retailers factor in returns when pricing their products, current economic conditions, such as corporate cutbacks, have resulted in higher return rates, necessitating tighter policies.
Have you got any issue with your Amazon account? Share with us in a comment below.
Disclosure: We might earn commission from qualifying purchases. The commission help keep the rest of my content free, so thank you!