Philips has been long recognized as the global leader in lighting products. I always admire their products because of top-notch build quality and durability. I've used many Philips products and they could last for decades. That's the reason why I was so excited to see the cooperation between Philips and Xiaomi.
The Xiaomi Philips Eyecare Smart Lamp 2 is expected to carry the high-quality build of Philips and smart features of Xiaomi. Let's check out its performance.
Unboxing
Features & Performance
Similar to the Xiaomi Smart Lamp I reviewed earlier, the Philips EyeCare is a smart lamp that can be easily connected to the Xiaomi's smart home ecosystem via the Mi Home app. To connect the lamp to your phone, make sure you set the Locale to Mainland China in the app. Check out this video on how to set up the Philips lamp.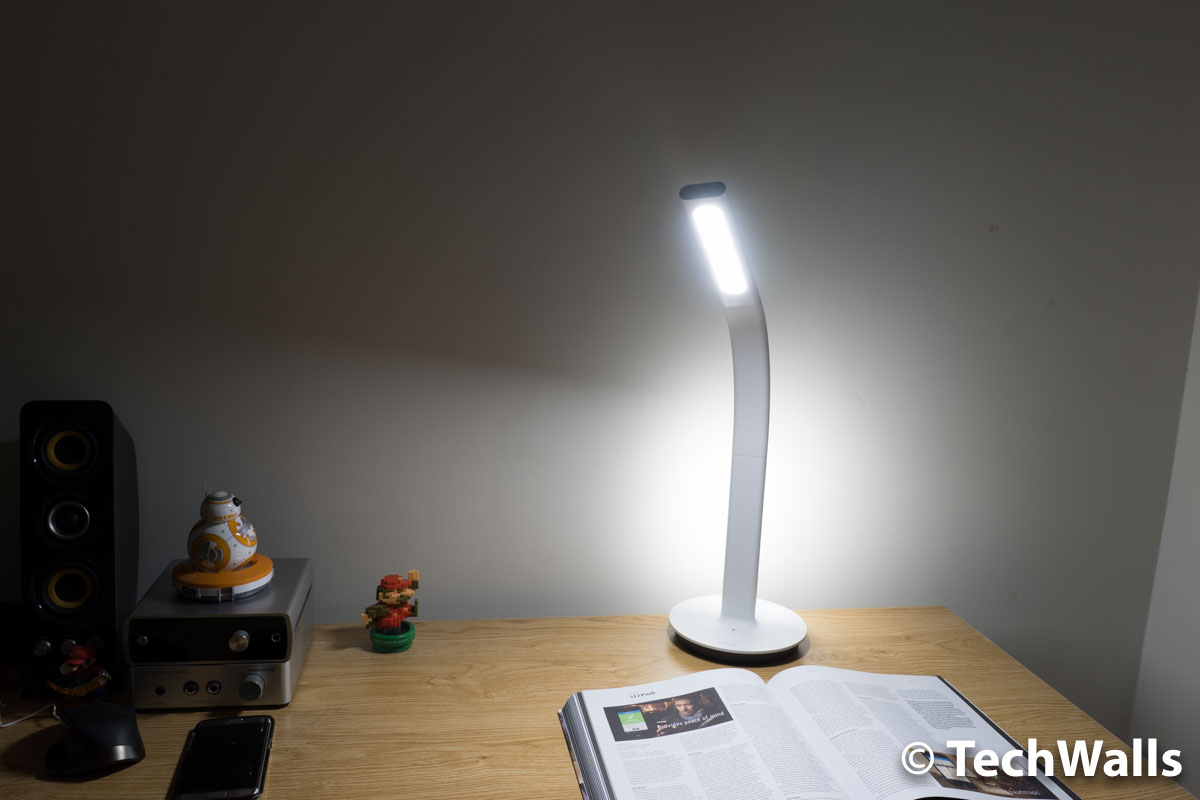 As compared to the Xiaomi Smart Lamp, the Philips EyeCare has some advantages that encourage me to make the switch. The joint between the head and the body is a lot more flexible, so you can adjust the head light to any angle you want. You can even rotate it to the left and right, or turn up to an 180-degree angle. You can also use your smartphone to control the light, change between modes, set timer or set schedule.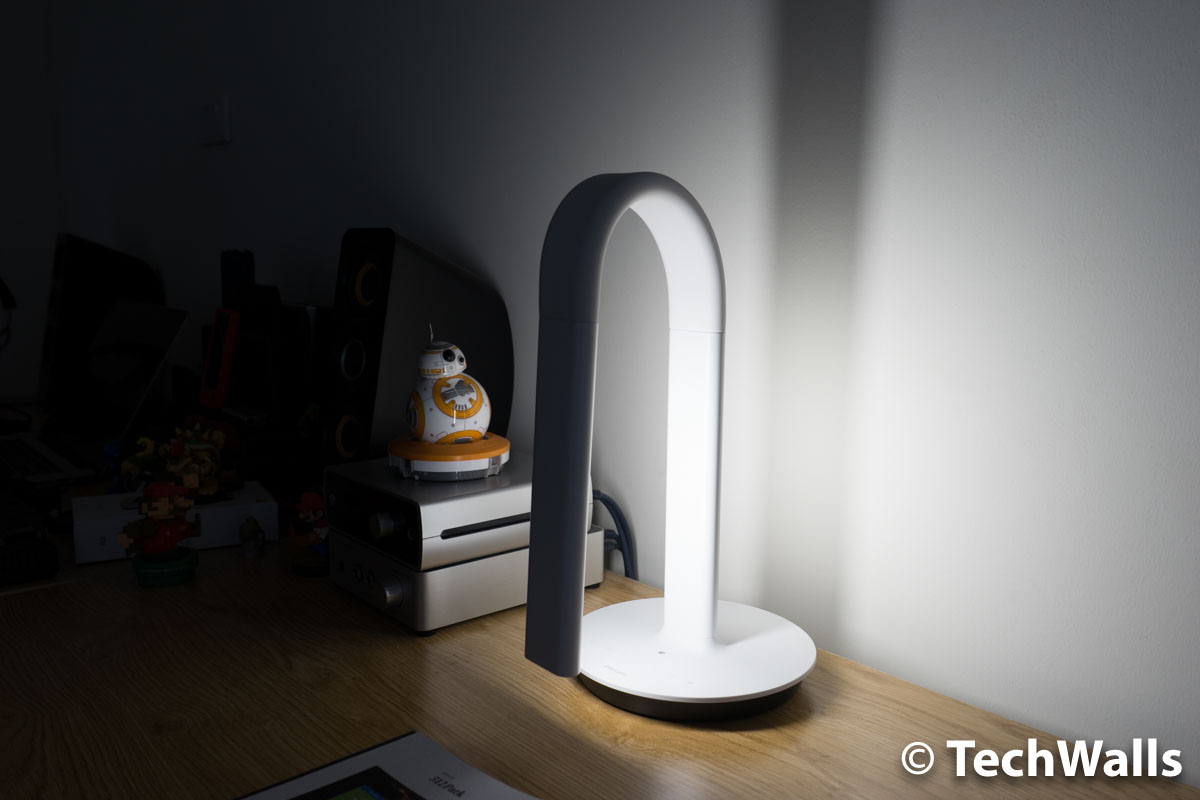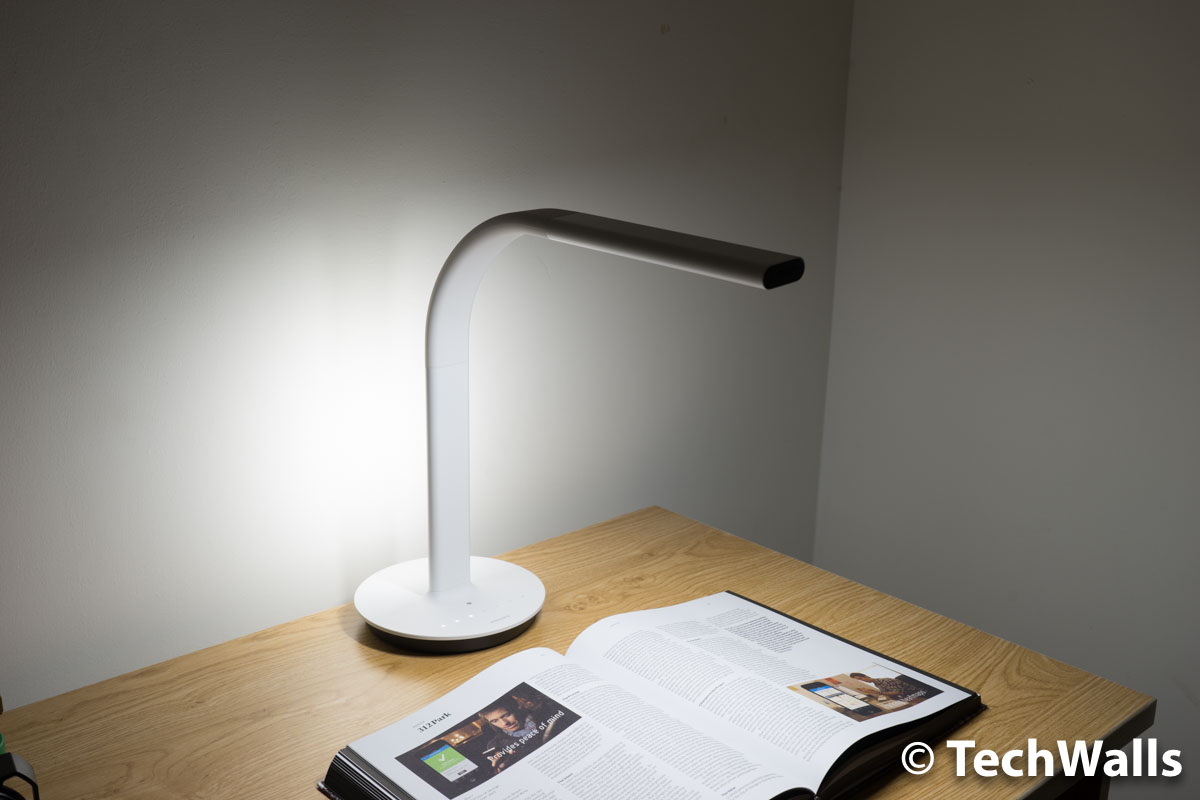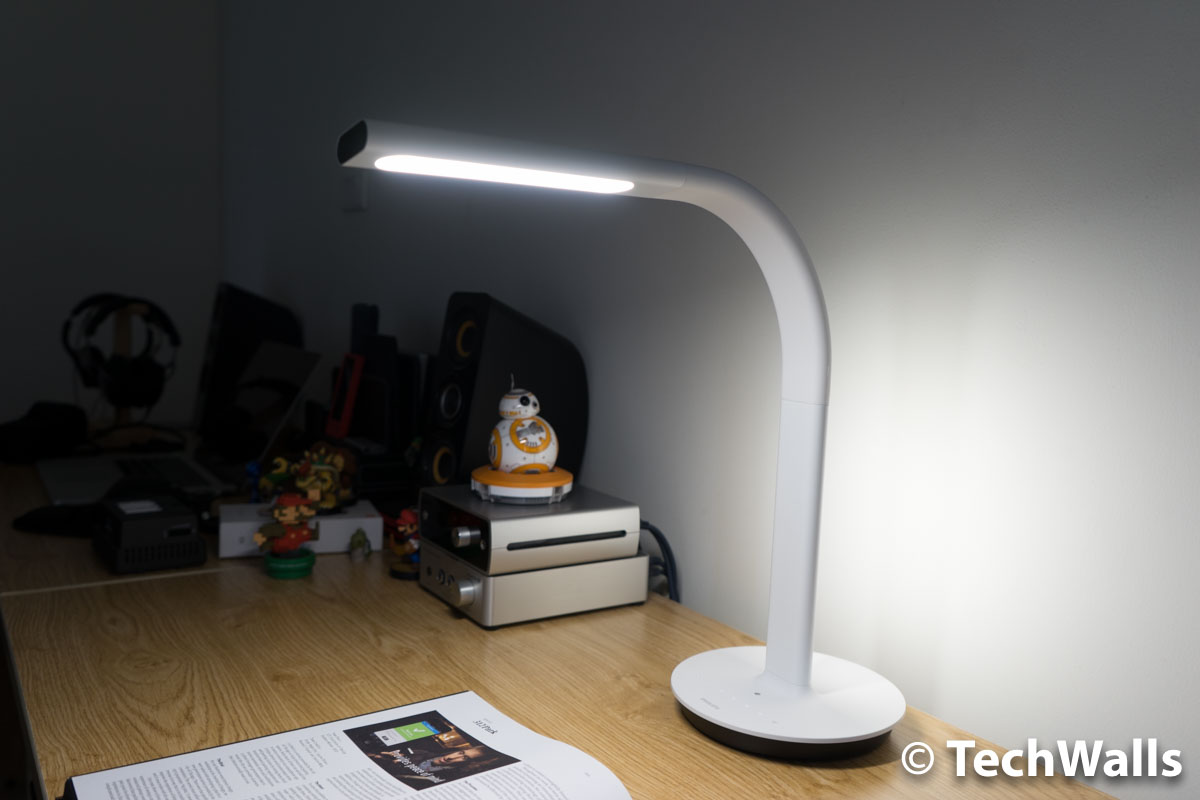 Most importantly, the Philips lamp is significantly brighter than the Mi LED lamp, thanks to the dual light source design. Apart from the LED strip on the head, you can find another on the back. Therefore, the difference in brightness between the 2 lamps is noticeable. Besides, the LED panels are also wider, so the light is spread more evenly. You can check out the performance of the Xiaomi Philips lamp in the video below.
Having said that, there are still a couple of disadvantages. For instance, you will mostly need 2 hands to adjust the head light, especially when you close it down. Additionally, there is no option to change the color temperature. The light from the LED lamp is quite warm and pleasant but I prefer having an option to adjust the temperature.
It is not easy to choose between the 2 Xiaomi lamps but I'm pretty sure you can't go wrong with any of them. In case you want a brighter one, the Xiaomi Philips Eyecare is absolutely a better choice.
Disclosure: We might earn commission from qualifying purchases. The commission help keep the rest of my content free, so thank you!