WordAds has been announced by Jon Burke from Automattic as a new revenue source for WordPress.com bloggers. The network has been brought to us from the partnership between Automattic and Federated Media and it is promised to bring more revenue to WordPress.com publishers.
Jon stated on WordPress blog that although WordPress.com allows publishers to earn money though many kinds of advertising networks, most of them are not really tasteful. With the time and money we invest in our blogs, WordAds could bring us more money than Google Adsense, the most popular advertising network at the moment.
WordAds or Google Adsense?
Google Adsense is open to most publishers and this is the reason why most advertisers are joining in the network. This helps Adsense become the most active and popular advertising network on the Internet. However, that also leads to a significant drawback, there are a lot of low quality ads from unknown brands here.
The issue has been solved on WordAds as they will allow bloggers to earn money by showing just high quality ads from brand advertisers. Federated Media is well-knows as this is the advertising partner of some popular websites such as AppleInsider, Bakerella or BoingBoing. I've checked out the ads on these sites and it appears that they are not contextual based like Adsense's ads. They seems to show ads by only the category of each website. I've seen the ad placements be rotated a few times and most of them are flash ads, here are some examples: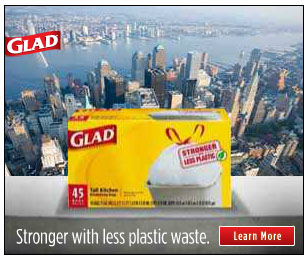 The percentage of ad revenue split between publishers and WordPress hasn't been revealed yet. However, there is no doubt that WordAds will be the more lucrative ad network than Google Adsense. WordPress founder Matt Mullenweg said that WordAds is created to reward WordPress bloggers for their hard work and the quality of work, not optimize around a particular revenue share.
How to Apply for WordAds
There are over 50,000 WordPress blogs created every day and not all of them qualify for the WordAds account. If you are interested in earning more money with the network, you can go to this page and fill in the application form. Here are some criteria for the selection process:
A custom domain for your WordPress.com blog.
Amount of Traffic
Level of Engagement
Type of Content
Language used on your blog, WordAds is only available on English language blogs at first.
I haven't known how strict those criteria are as I don't own a good WordPress.com blog to apply for the program. So that's great if you could share with us your blog here when it gets approved.
Matt Mullenweg also stated that there is no plan to support WordAds on self-hosted WordPress now, however, a WordAds plugin will probably be created soon. That's what we are expecting for.
Disclosure: As an Amazon Associate, I earn from qualifying purchases. The commission help keep the rest of my content free, so thank you!