I've created many online businesses and therefore, I've spent a lot of money to create logos for those websites. Creating a professional logo was not easy and you might have to pay a hefty price from $10 to more than $100.
You can use some freelance services but the final logos might not look like something you expected, so you could end up paying more for each revision. When I started my websites 7 years ago, there were few choices when it comes to designing a logo. I had to use a desktop software that was terribly difficult to use.
Now, I'm so glad that Wix, the very well-known website builder, makes its own online logo maker. We don't need to install anything on our computer, just go to their website and start creating your logo. Let's check out the new tool.
To get started, you can visit the logo maker and click on Start Now. The first step is to fill in the name of your business or organization.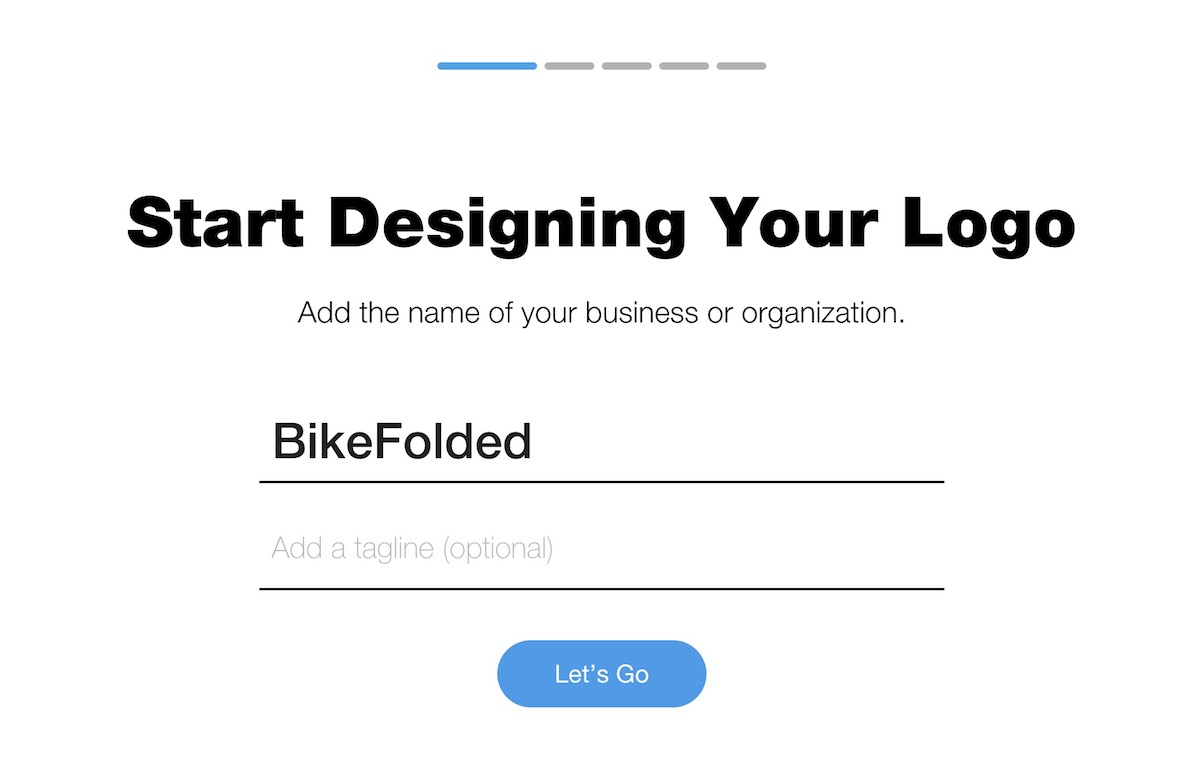 Then, add your business or industry. When you start typing, the tool will show you some suggestions to choose from.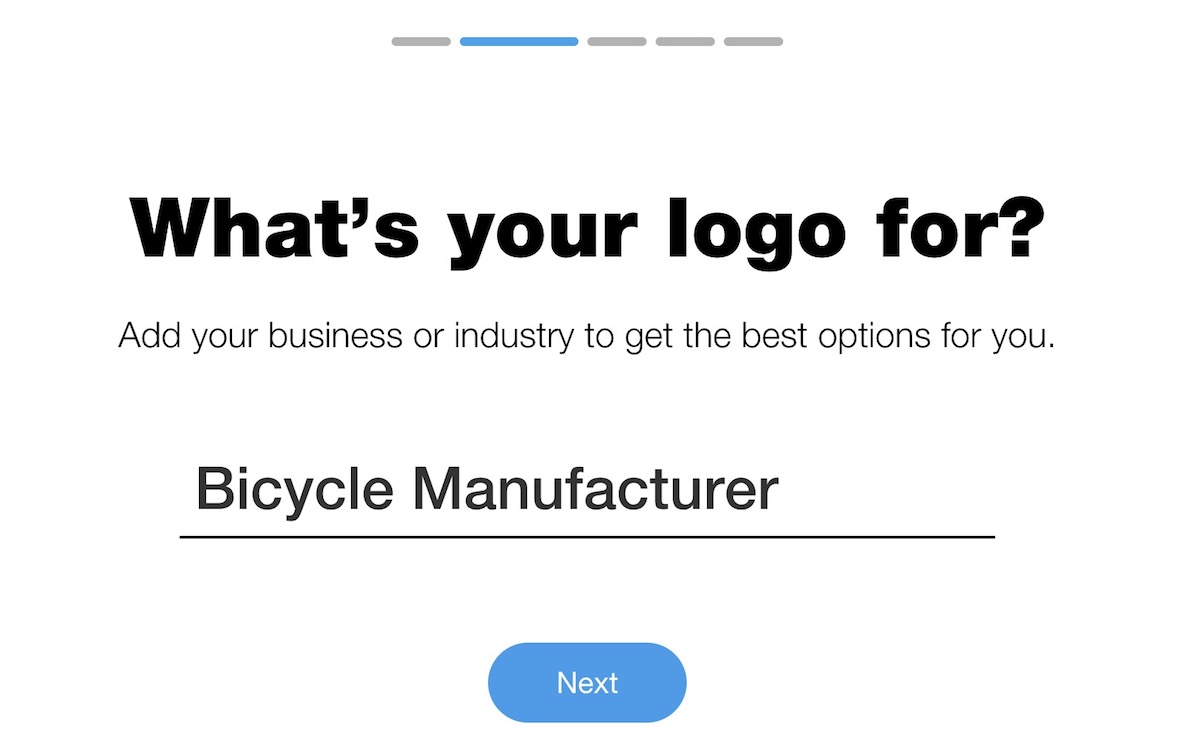 Next, pick your preferred styles that will describe your brand. You can select as many adjectives as are relevant, something like Modern, Dynamic, Techy, etc.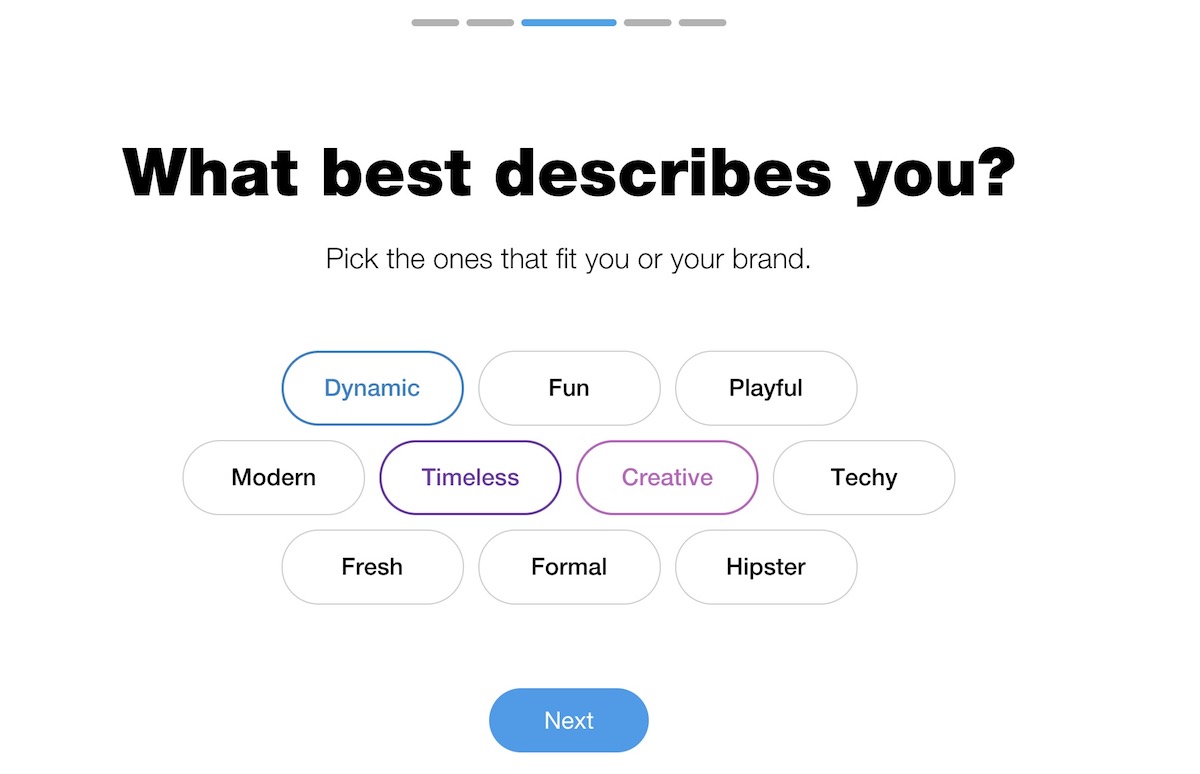 To help Wix know your style, they will show you some logos and you will just need to tell them if you like or dislike it.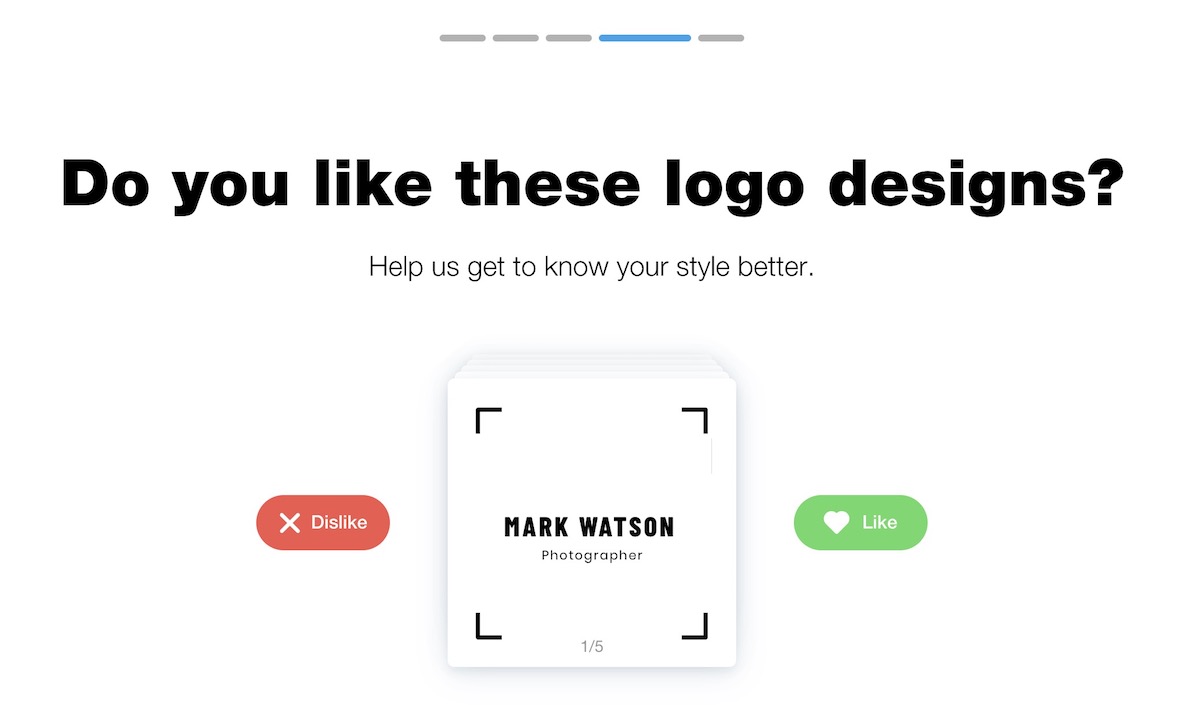 The next step is to tell Wix where you will use the logo, for instance, on a website, merchandise, or social media.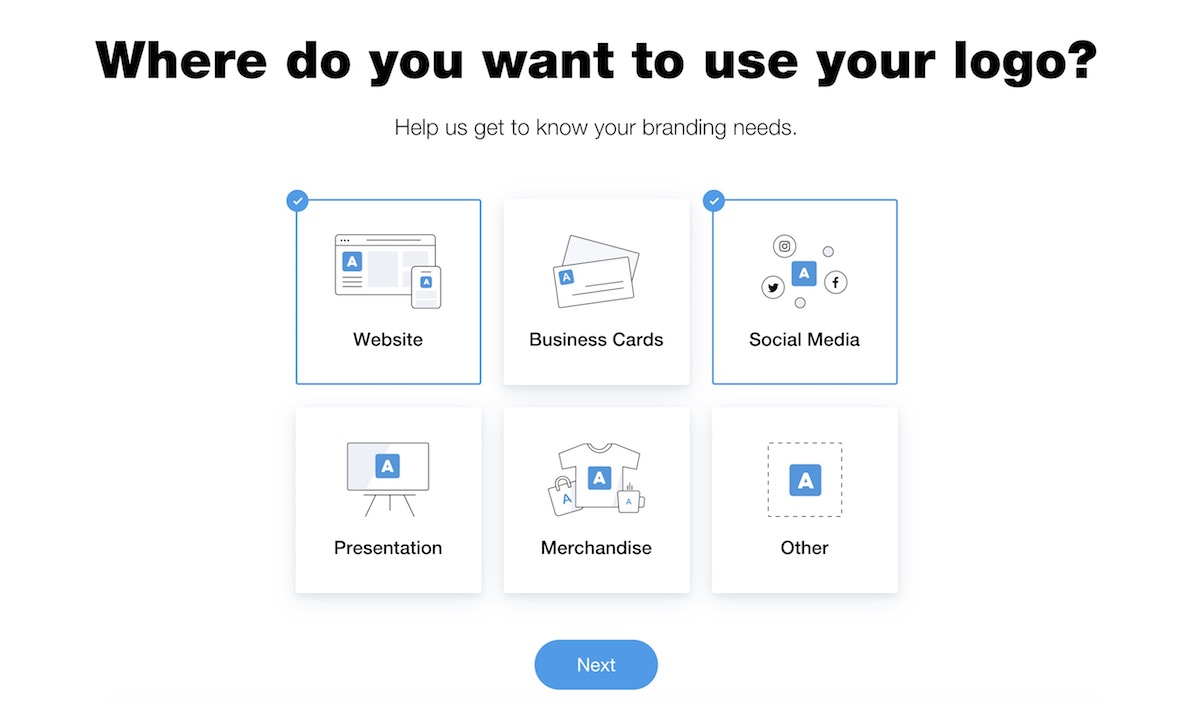 Wix starts generating some logos and you can choose one of them to start customizing. You can also replace the icon since some logos here don't really look suitable.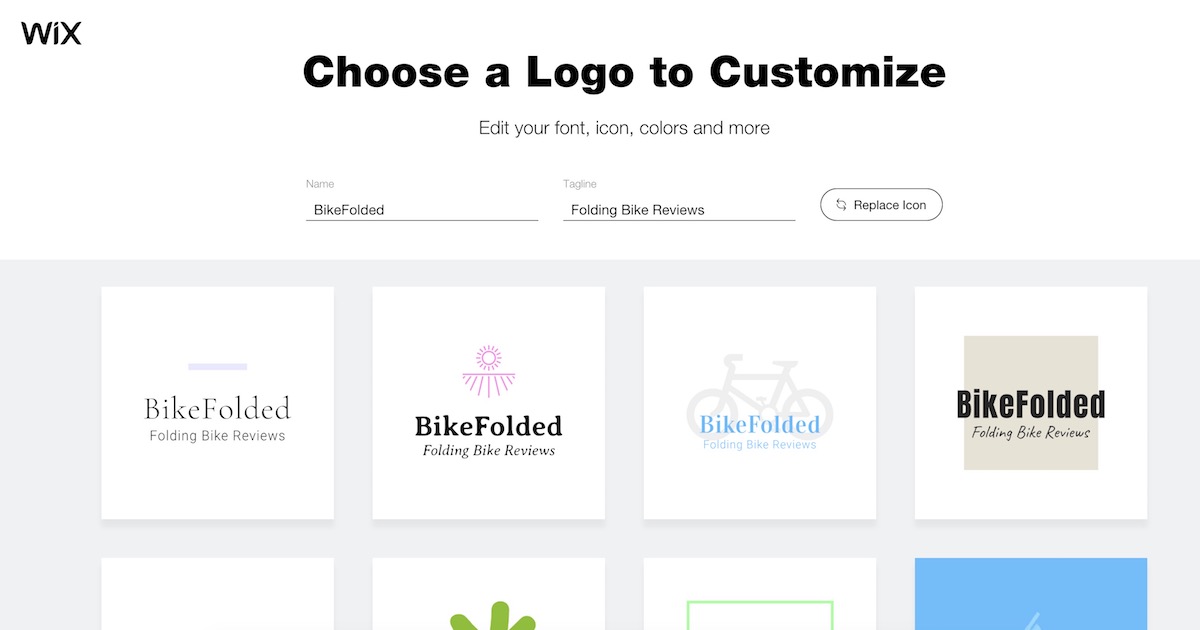 Now, you can start editing your logo using a dedicated editor. Although you can't edit your logo directly, you have full customization options on the left sidebar. There are some sections like Palette, Name, Tagline, Icon, Shape, and Background. You can choose the color combination, edit texts, font, color, size, use a shape in your design, and change icon or background.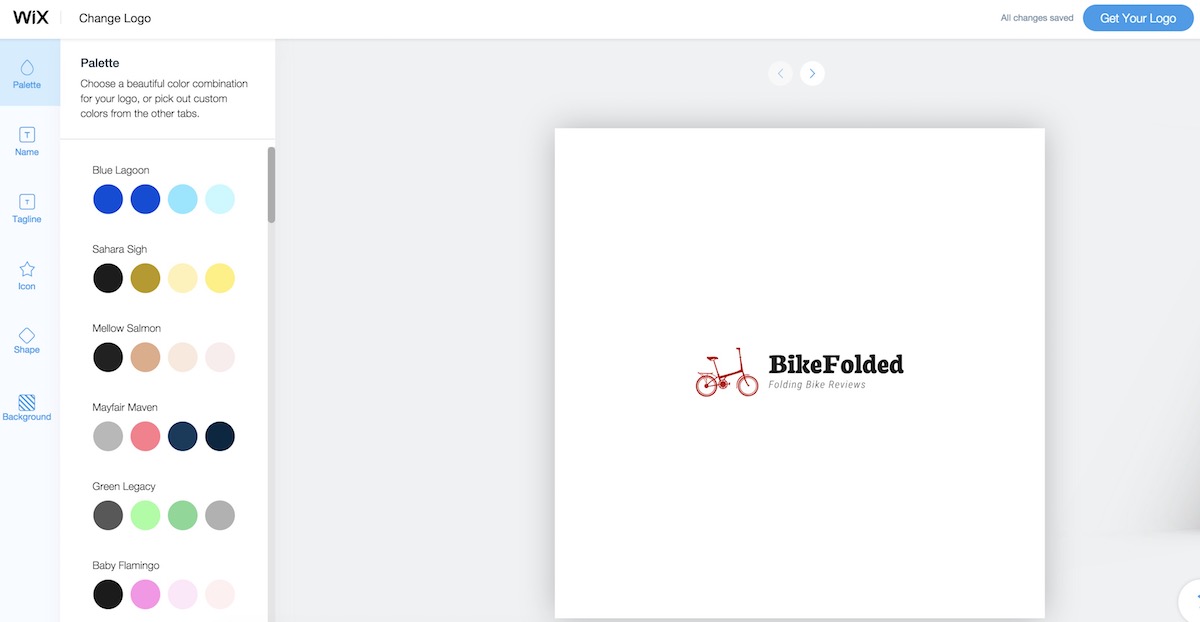 On the right side, you can see your logo and when you click on the arrows on top, you can see what it will look like on desktop, smartphone, or your merchandise.
Once you're ready, click on Get Your Logo to download the file. You can download the logo for free but it is just a low-resolution sample file with image size limited to 400 x 400 pixels. If you want to receive high-quality logo files with full commercial usage rights, you will need to purchase one of the two options, Basic or Advanced.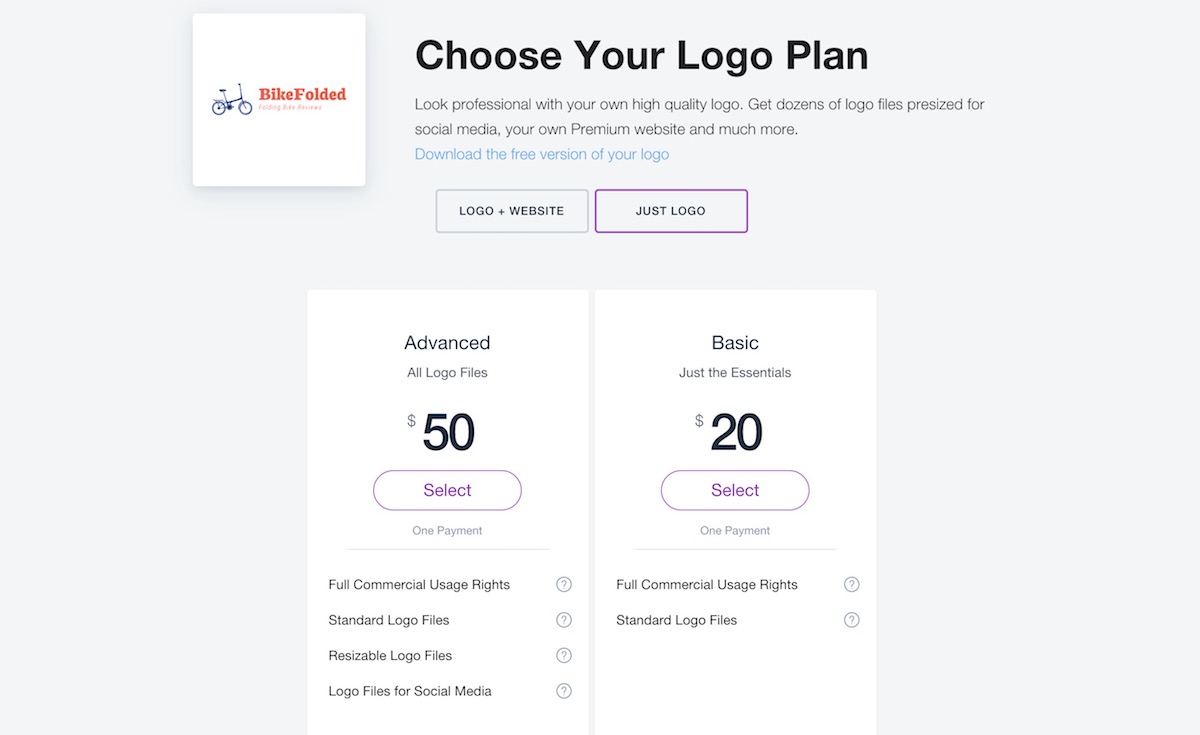 The Basic option costs just $20 and most people will be happy with this. You will receive high-quality files with the image size up to 5,000 x 5,000 pixels; They will come on black, white, and transparent backgrounds. The Advanced option will give you high-res vector files which are suitable for resizing and printing on presentations, business cards, and merchandise. Besides, we will also get logo files for social media; They come in different sizes which are ready for profile pic and cover image on Facebook, Twitter, Facebook, etc. Some other versions include a watermark, favicon and email signature. I love that all logos are saved to my account, so I can easily come back and edit them later.
Notably, when you purchase the Deluxe plan which includes the logo and website, you will have a logo retouch from a professional Wix designer. This is a subscription-based plan and it is only reasonable if you haven't got a domain and website yet.
The only disadvantage is that the capabilities of the dedicated editor are limited. At the moment, I can't freely move the elements around, I can't use two different colors for my brand name, and I can't import my own image/graphics. The later is quite important, especially for some niche businesses; Many users might not be able to find a suitable icon for their logo, so they should have the option to import their own image.
Overall, Wix Logo Maker is an easy-to-use DIY logo maker. The whole process is made so simple that users even don't need any knowledge of logo design to create a professional one. Moreover, the price is quite affordable to most people who are starting up a new business. This is a quick solution to create a decent logo in just a few minutes, therefore, we at TechWalls highly recommend it. If you are looking for other options, make sure to check out the best logo maker reviews.
Disclosure: We might earn commission from qualifying purchases. The commission help keep the rest of my content free, so thank you!