Building your own website used to be cumbersome if you do all the works manually. It often requires a lot of works if you use the self-hosted WordPress platform. Basically, you will have to purchase a domain, buy a hosting plan and manage it by yourself, install the platform and start customizing your website. The process is time-consuming and very likely you will need to have some skills and experience to set up properly.
Fortunately, website building is made easy now, you can create a website faster and no coding skill is required. WIX is among the most popular drag & drop website builders out there. At the moment of writing this article, the free website builder has over 100 million registered users and nearly 3 million paying subscribers. I've got a chance to test their free plan, let's find out why people love WIX.
Build a Website with WIX
Starting a website is made extremely simple and easy with WIX. I believe even a 5th grader could make one in less than 10 minutes.
After registration, you're presented with hundreds of templates grouped into categories like Business, Online Store, Photography, Music, Restaurants & Food, Portfolio & CV, or Fashion & Beauty. All of the templates are designed with the latest web design trends and they look truly stylish and polished. The design team of WIX really did a great job with the templates and more new templates are introduced every month.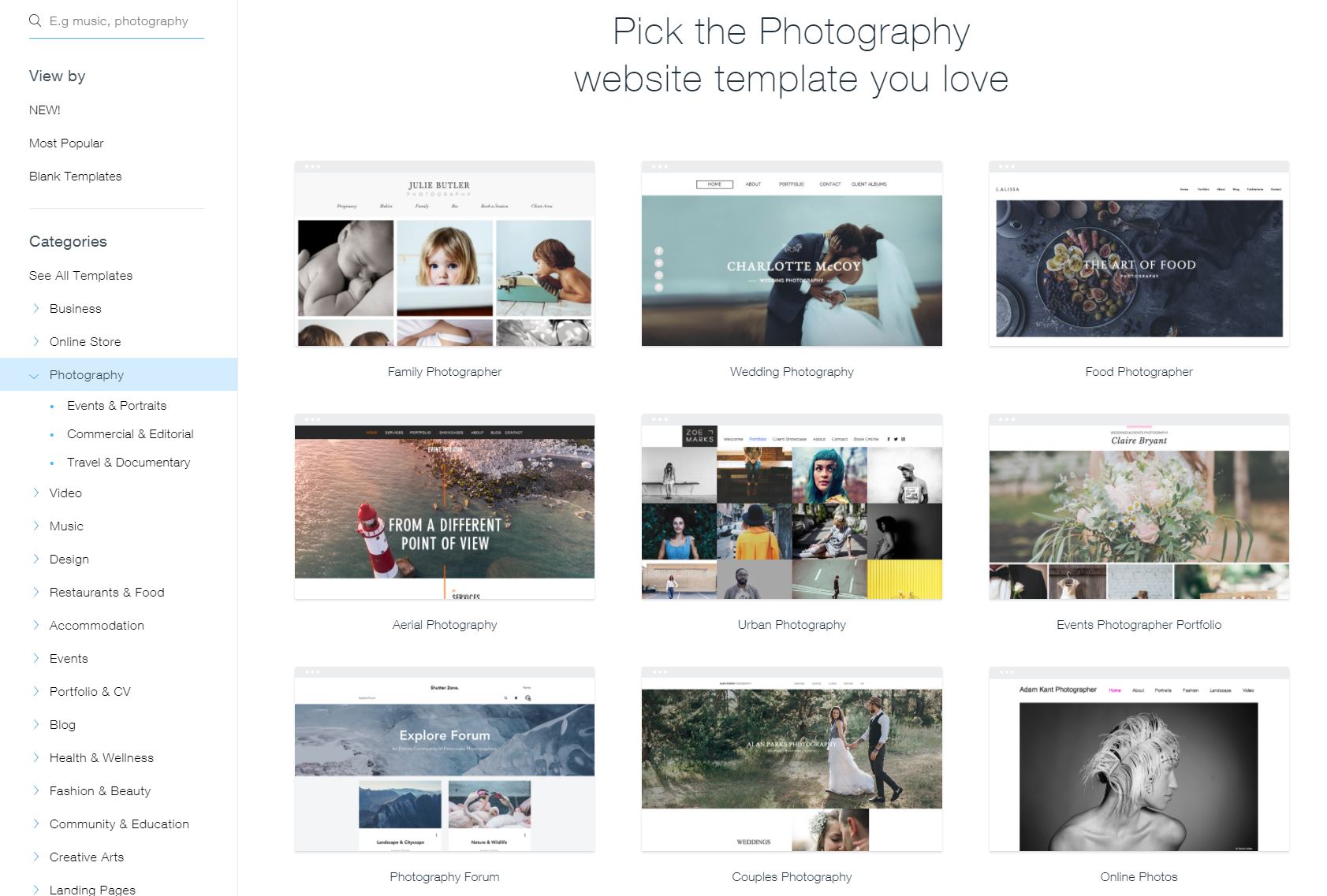 After picking a suitable template, you can use it as a starting point and start customizing your website. You can click on any element on the web and change the content and settings. The front-end editor is that straightforward.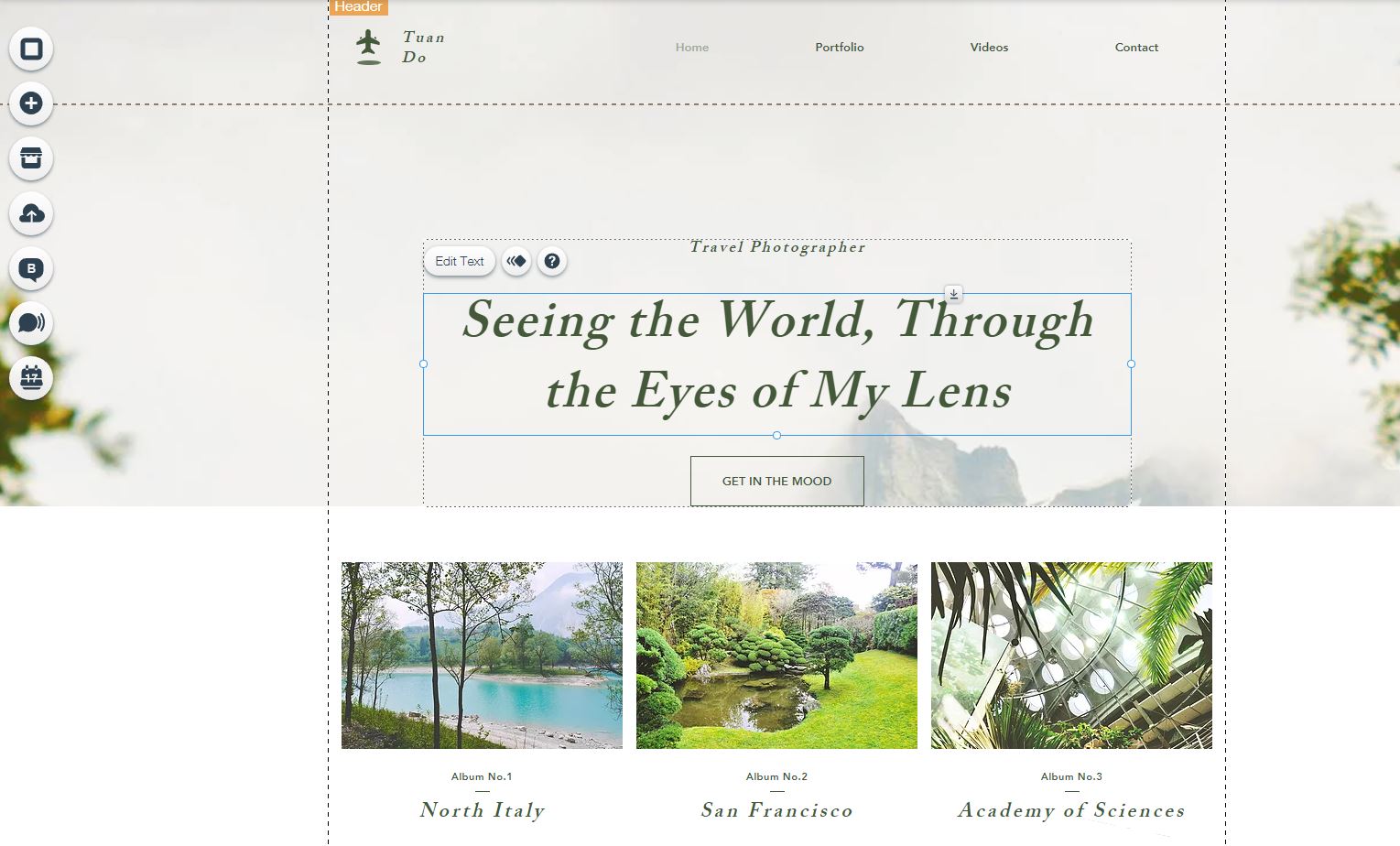 In case you want to add a new element to your web page, you can just head to the sidebar on the left and drag it to your site. You can find almost anything on the sidebar, including text, image, gallery, slideshow, button, box, strip, video, social, etc. Notably, they even have a WIX app market which includes a lot of tools to extend functionalities of WIX. For instance, you can add Wix Stores, a form builder, Wix Hotels, Eventbrite, or Etsy Shop.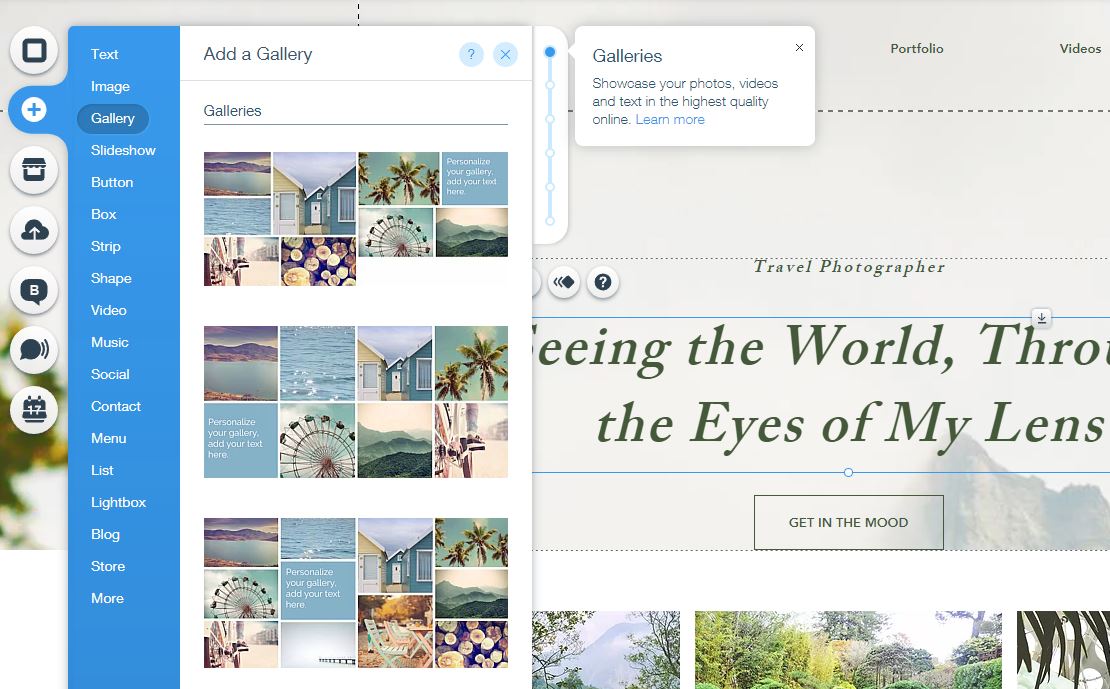 One of my favorite features is the right-click context menu. A right click doesn't open browser options. Instead, when you right click on an object, it will show you some available options. Therefore, I don't have the feeling of using a web service at all, the process is streamlined so that everyone can use it without reading any guide or tutorial. I am very impressed with the simple yet powerful interface. If you have used any web editor, you will get used to the WIX interface in no time.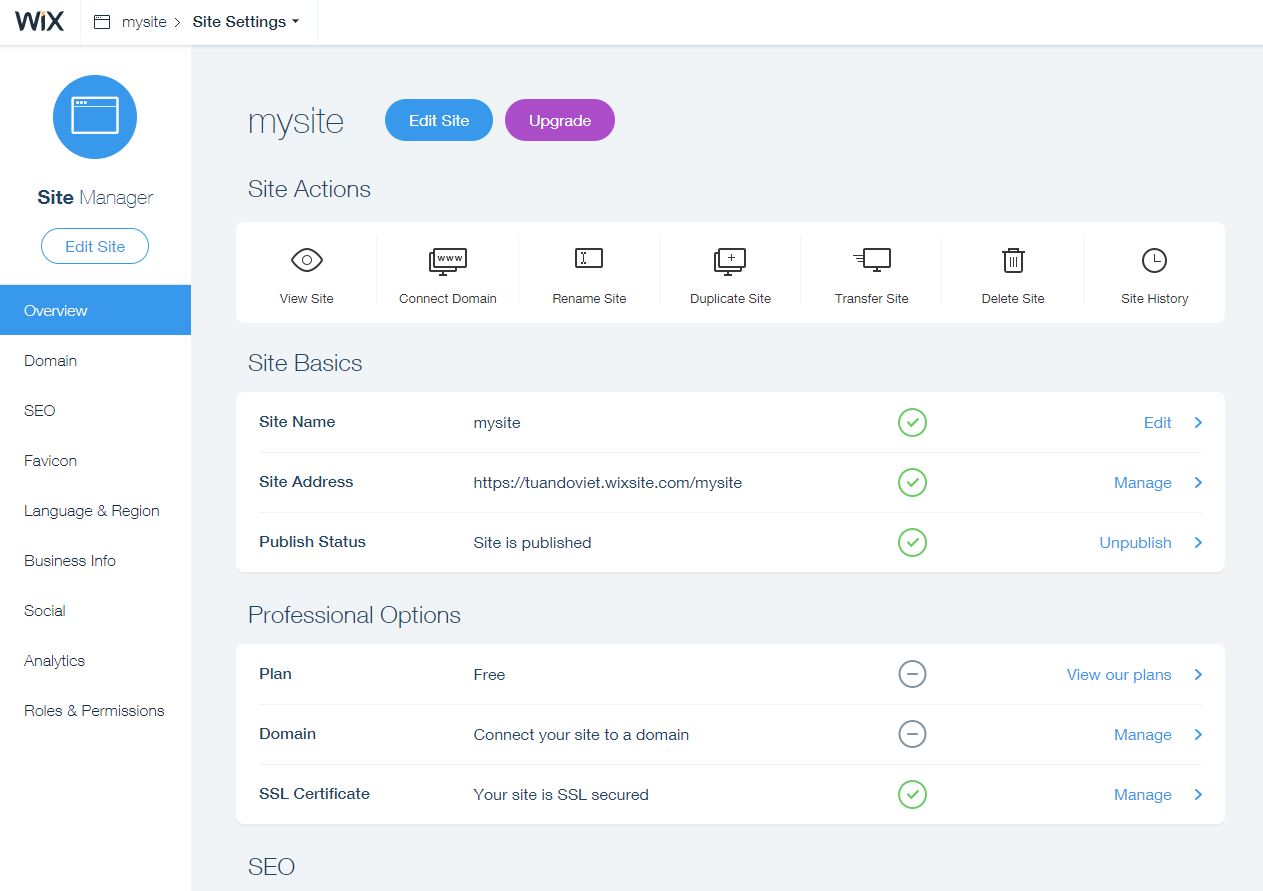 Apart from creating a content website, you can also create a beautiful online store with WixStores. The tool allows you to manage everything in one place; you can track orders, get paid via credit cards and Paypal, create promo codes, and manage shipping and tax. However, it's required to upgrade to a premium plan if you want to accept online payments.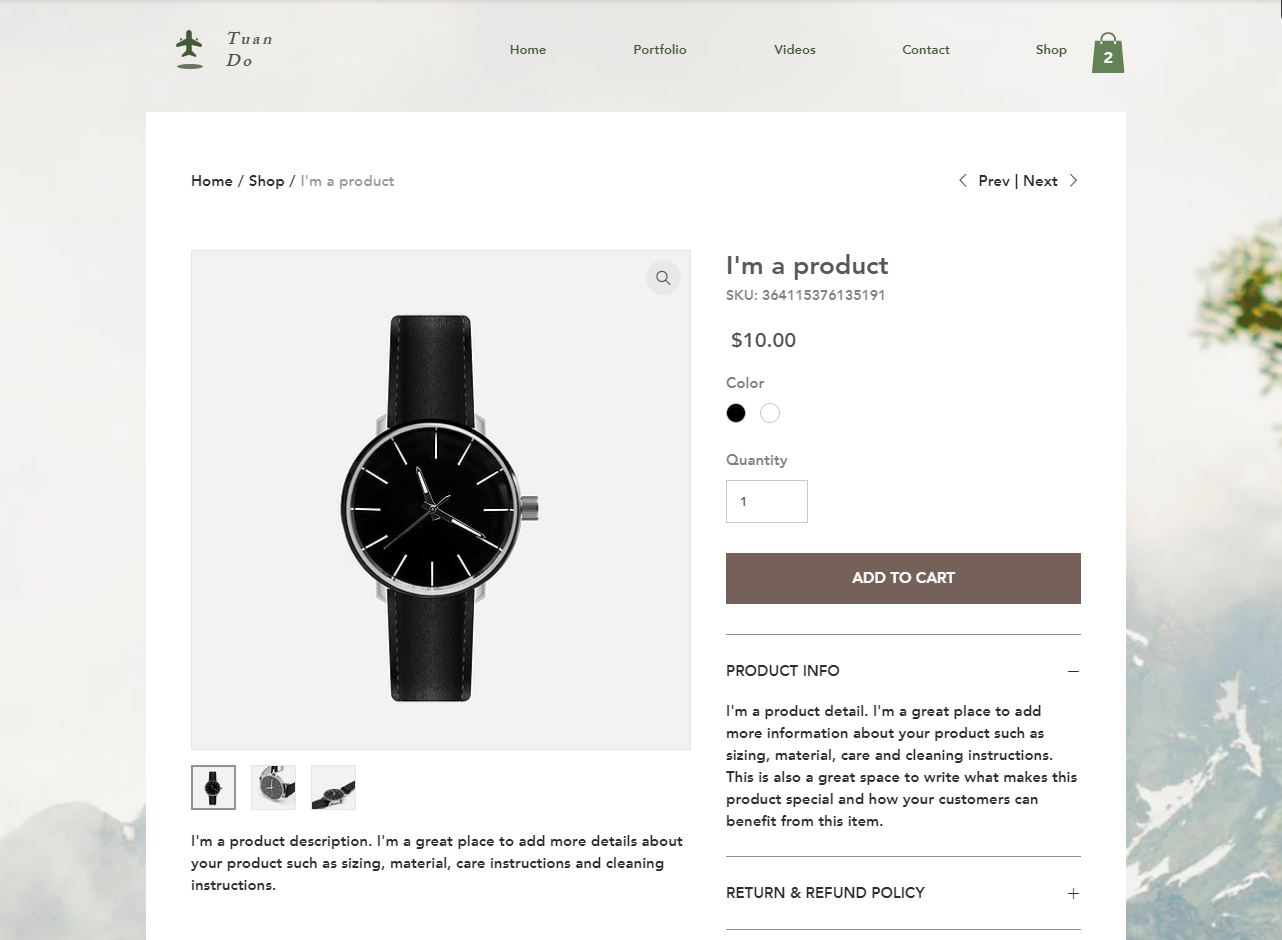 Subscription Plans
WIX is offering a freemium service, that means you can use and create a website for free but there are many limitations. For instance, you are provided with an ugly address, something like mine https://tuandoviet.wixsite.com/mysite. You can connect to your own domain but you will need to buy a plan. You can buy the yearly plan which includes a 1-year free domain. By upgrading, you can get rid of the Wix ads on the right corner. If you're running an e-commerce site, you also have to purchase the Pro or VIP plan.
Overall, you'd better purchase a premium plan if you are running a business with WIX. The paid plans have more storage and premium support. The most affordable Basic plan costs $9/month and the price could go up to $79 per month for the VIP plan. Let's check out the differences among all WIX's premium plans.
Many people don't want to pay for the service but I think they will change their opinions as soon as they give it a try. For instance, the price of $29 per month for the Pro plan is actually very reasonable since it includes a reliable hosting, a free domain name for 1 year, 1TB of storage, and an e-commerce platform. This is not an advanced e-commerce system but it could meet requirements of most small to medium businesses. Moreover, you can optimize your site for search engines and redesign the whole website anytime, without hiring a freelancer or learning coding.
Conclusion
Wix is a perfect solution when you need to create a sleek website with a minimum of time and effort. It takes less than an hour to publish your website to the world and it has a lot of built-in tools to expand features. We at TechWalls highly recommend the service.
Disclosure: We might earn commission from qualifying purchases. The commission help keep the rest of my content free, so thank you!