Apple users who have not yet upgraded to the iPhone 6 suite of mobile devices, the tech giant has released a lower-end handset called iPhone SE in an effort to cater to budget-conscious customers as well as to beef up its offering prior to the launch of the next iPhone model.
Part of the inspiration for releasing iPhone SE is the customers' demand for handsets with a smaller form factor, upon which Apple thrived for many years when Steve Jobs was steering the company. Even now, a great number of Apple fans still crave the smaller dimensions that the iPhones used to be in. And iPhone SE is Apple's answer to their call for cessation with larger screens, which have become increasingly the trend at Cupertino, in stark contrast to Jobs' strategic goal for the smartphone.
Nonetheless, the iPhone SE offers little new features that would make it appealing to non-Apple users, except for the relapse to the small form factor. Against the iPhone 5S, iPhone SE shows off no meaningful additions that would lure 5S users into upgrading to the new iPhone product more because it looks pretty much the same as the legacy versions of iPhone than for the device's unattractive design.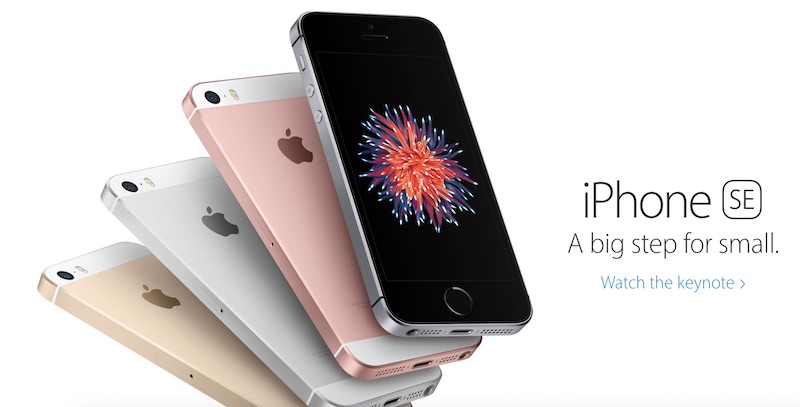 When it comes to the display, you will find no significant difference between the iPhone SE and iPhone 5S. Both devices sport an LCD screen with four inches of dimension and 1136 x 640 resolution. On the imaging side of things, iPhone SE is a bit bumped up compared with iPhone 5S in that it boasts of a 12-megapixel rear shooter with 4K video support while the older phone settles with its 8 MP camera. The front cameras for both phones, however, remain just the same at 1.2-megapixel.
Contrary to past rumors that the iPhone SE would feature the 3D Touch, Apple's pressure-sensitive display is not found on the new device as Apple made it clear that this feature would be available only on its flagship models. But it does not matter that much since 3D Touch has yet to reach the peak of consumer demand.
On the hardware side, iPhone SE seems pretty impressive. Early adopters claim the device now operates faster than the iPhone 5S. iPhone SE also provides a hedge in the future, as its name would not indicate obsolescence when new iPhones arrive a few years from now.
But since iPhone SE does not offer new design and software, it appears more like just another marketing strategy by Apple than an attempt at replacing the iPhone 5S.
Disclosure: We might earn commission from qualifying purchases. The commission help keep the rest of my content free, so thank you!