With Bing, Google and DuckDuckGo all supporting at least some form of instant answer box, many search engine optimization specialists have suggested that the days of traditional keyword research are over. Some have even suggested that the very concept of optimizing a page to increase the chances of getting on the first page of results for a particular query is obsolete.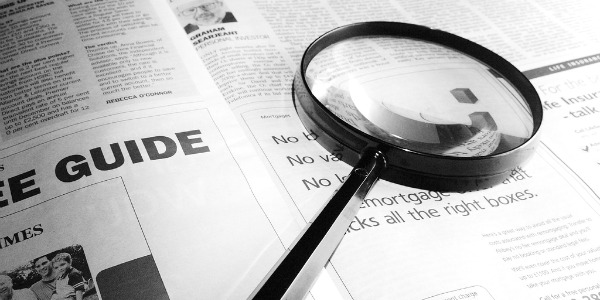 A few telling statistics would seem to suggest that this is true. Around 62.5 percent of mobile users never click any search result links when they're on their phones or tablets. Considering the relatively low hardware specs associated with these devices, it's likely that many mobile users don't want to even bother resolving a page when they can just get a quick answer fed to them.
While it's true that this is indicative of a changing marketplace, however, it doesn't tell the full story of why keyword research is more relevant than ever.
Ranking Different Types of Searches
It's likely that an overwhelming majority of these zero click searches are for something that's not actually related to purchasing goods or services. Since most of the focus on SEO is for marketing purposes, these stats can actually be ignored to some degree.
A huge chunk of these amount to people attempting to find the answers to trivia questions or the production details of different movies. Others are trying to find who won a race in a specific year or something else irrelevant to the eCommerce world.
Few searches for something like "buy new gear online" would ever end without a click. People who are seriously searching for something that they need to buy will go out of their way to find an eCommerce site tucked away in their chosen search engine results page, which makes keyword research quite important. If anything, then the fact that these people are behaving far differently than the overall majority of netizens would actually suggest that they're potentially more lucrative customers.
Off-site SEO campaigns rely heavily on keyword research to be successful. Backlinks that are naturally based around certain keywords will dramatically help to improve these types of campaigns. Considering the fact that the major search engines have dramatically changed the way in which they track links, those mapped to certain keywords and then shared on the social media pages of individual users tend to be worth much more than those created by outside groups.
Interestingly enough, keyword research in this field might be dying for a completely unrelated reason.
Algorithm Penalties Impact SEO Developers
Though the statistics regarding zero click searches might be scary to some, they're a bit more nuanced if you look at them with the proper context. The number of users who never click links drops to around 34.4 percent when you only look at those who use a browser through a traditional desktop environment.
Users who actually took out the time to pull out a laptop or sit down at a workstation are far more likely to make a purchase in many cases, which again means there's potentially more value for them.
That makes algorithm penalties much more of a limiting factor than zero click searches ever could be. Carefully constructed keyword research campaigns need to be carried out in order to avoid just throwing out a bunch of links that could get a site incidentally struck down in the rankings by mistake. Software has a lot to do with whether or not these kinds of campaigns are successful.
By using a keyword research tool and consulting all of the relevant documentation put out by the major search engines, an individual eCommerce business owner could dramatically increase the chances that they will be able to appreciate in the rankings without falling afoul of any of these rules. Assuming that the tools they use are properly programmed, they'd also be able to avoid any terms that would be likely to result in a zero click search in the first place.
Avoidance has quickly become one of the major goals of those who are attempting to get around the problems caused by the current trend. This is especially true among those who have to promote smaller firms and already find themselves struggling to get on the top few pages.
Simply Avoiding Zero Click Searches
By paying close attention to the keywords that real users type into search engine boxes, tech-savvy SEO specialists can ensure that they never write in a way that ranks a page that might show up in competition with an instant answer. Upwards of around 1.6 percent of clicks are paid, so it's best to avoid anything that would put a search result in competition with these either. All keywords should be phrased in a way that people who need help might tap them in.
It's also important to remember that at least some fraction of zero click searches are performed by bots for whatever reason. Once a keyword researcher is familiar with what sets off all of these potential types of searches, they'll be in a much better position to author keywords that don't come into contact with them.
While this might technically limit the number of SERPs that their own site lands on, those that it does will be much more likely to actually convert into sales. After all, this is what truly matters regardless of what kind of eCommerce operation an SEO campaign is designed to aid.
Click-through rates are a relatively poor way for SEO specialists to measure performance, since they tell little about whether or not an individual is making any money off of a campaign. By instead focusing on finding new clients, keyword researchers can avoid feeling discouraged by the sheer number of zero click searches found online today.
Disclosure: We might earn commission from qualifying purchases. The commission help keep the rest of my content free, so thank you!