In the age of surveillance and with online hackers lurking over the internet all the time, privacy and security are our top concerns today. Mobile phone users are the biggest risk group. More mobile users start using VPN services for a variety of reasons. Because they do not want their online activity to be tracked back to them, to secure the internet connection and keep private data private, and a host of other reasons.
If you own an Android device, you are in the risk group as well. In this case, we recommend you familiarize yourself with how VPNs work and how they help protect data of other Android users.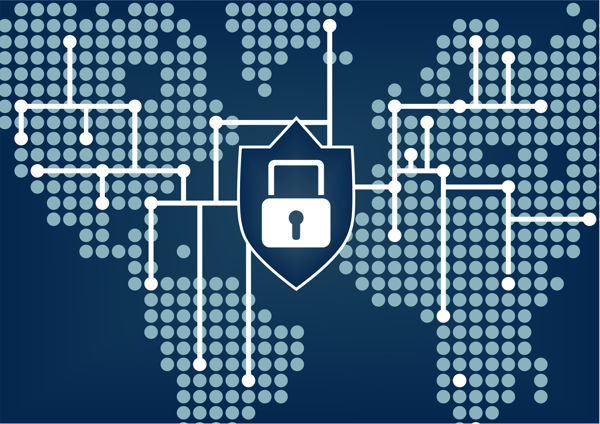 A few technicalities
VPNs give us anonymity and a degree of online security, but how does it work? Virtual Private Network or VPN creates a virtual encrypted "tunnel" between your device and a VPN server of the VPN provider. While your traffic is in this tunnel, a VPN encrypts all the data preventing third parties, ISPs, government etc. agencies from stealing, tracking, or recording online activity.
There is a big choice of reliable VPN providers for Android. One tip to keep in mind is that free VPNs should be avoided, as their efficiency and protection of privacy are questionable. When choosing a paid service, CyberGhost is a good place to start – see CyberGhost review.
Let's have a look at reasons why VPN services are becoming increasingly popular.
New reality: Government surveillance
Online censorship is getting stricter. Recently, the US Congress voted to quash regulations that would prevent broadband internet providers from selling your browsing history without your consent (heard all that talk about net neutrality?).
The UK government, too, recently passed the Snoopers' Charter, which means ISPs will need to keep logs on activities of their customers for at least 12 months. Another blow to net neutrality. One way users walk around this is by using a VPN. Because VPNs encrypt your data, ISPs can't tie your online activity to you. And if you pick a VPN provider that isn't based in these five countries – UK, US, Canada, Australia and New Zealand, governments won't be able to access any logs the VPN provider may have on you either.
That is in addition to all the government surveillance that we all heard a lot about over the past few years. No wonder people increasingly resort to using VPN services to ensure that all internet communication is encrypted and potentially protected from prying eyes.
Access geoblocked content
VPNs are great for accessing blocked content on the Internet, and this is one of their most popular uses today. While at home, one can access services or content not available in their country. Countries such as South Korea, China, Vietnam, to name just a few, all censor which websites you can visit. China, for example, blocks popular websites such as Gmail, Google Maps, YouTube, Facebook, Twitter, Instagram, Dropbox… And when travelling, a VPN will be handy too – when you want to access a service like Netflix or BBC while you're away in a country where they are not available.
Use Wi-Fi networks with confidence
VPNs are has become a must when using a public Wi-Fi connection. Without proper protection, you're putting yourself at risk of man-in-the-middle attack, and your passwords or bank details could be compromised. Encrypting your data by using a VPN is the first step more and more users take to protect themselves when using a public network. And at home, smaller devices (such as IoT or smart home hardware) will present the same set of risks for your Android. At least some of the security issues with smart home hardware can be mitigated if the hardware connects to the internet via a VPN.
But government surveillance and hackers' activity won't explain why VPNs are on the rise since they've been around for years. There's a new entrant on the online arena which drives the current demand for VPNs, and this is cryptocurrency.
Cryptocurrencies and hackers
A buzzword in 2017, cryptocurrency is a digital currency like Bitcoin or Ethereum that is not controlled by any financial institution but is decentralized and runs on the blockchain technology. When used right, it is also highly anonymous. That's why it's a payment option of choice for anybody who doesn't want their identity be linked to the purchase. It's easy to imagine countless scenarios. And because cryptocurrency is used to buy all kinds of products and services, including illegal ones, users turn to VPNs to keep their identity anonymous. Because VPN to mask the IP and location of the user enabling we can make purchases with our cryptocurrency assets without worrying about revealing our identity.
Accessing cryptocurrency exchanges and wallets securely
Besides that, with the rise in popularity of cryptocurrencies, scams and hacks in the virtual currency world have spiked this year too.
As more and more online vendors are accepting Bitcoin as payment, more users expose their crypto funds online. We recommend using a VPN to conduct any cryptocurrency transactions. Especially if you are using Wi-Fi in public places like hotels, conventions, cafes, or co-working spaces. When accessing your Bitcoin wallet in public it may allow hackers to use a "sniffing" program (a man-in-the-middle attack) to identify you and intercept your insecure connection. If a hacker intercepts your wallet's ID codes you sent over a compromised network, the next step is acquiring your public code which is easy for an experienced hacker.
Accessing exchanges and wallets when they are blocked
In countries where Bitcoin is banned and exchanges are restricted or monitored, a VPN can help bypass these blocks and allow you to freely trade cryptocurrencies. A VPN routes your traffic through an intermediary server in a location of your choosing. This means you can access blocked sites by connecting to a server in a country where Bitcoin is allowed. Similarly, you can gain access to exchanges and other Bitcoin-related services that are region-locked to specific countries by connecting to a server in one of those countries.
Disclosure: We might earn commission from qualifying purchases. The commission help keep the rest of my content free, so thank you!