Whether you are new to Internet investing or have been a long-time investor there is a good chance that you have probably heard about the buzz surrounding cryptocurrency.
While cryptocurrency has the potential to offer huge returns on your investment, it also comes along with some volatility and risk. It is true that major companies and corporations have been discussing the risks involved with investing in cryptocurrency, but major institutions like Goldman Sachs and JPMorgan are starting to ponder investing in this type of market. Before you just go out and blindly invest, you need to truly understand the pros and cons of the industry, and that is what you are going to learn below.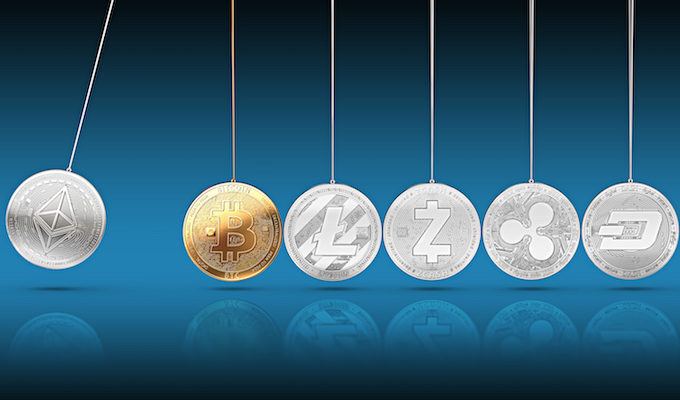 Too Much Potential For Network Failings
The biggest downfall to cryptocurrency is that its real value really depends on building a strong product that networks and users will want to utilize. With that being said, if there is one little bump in the road that makes this network fail, or doesn't attract new users, there really won't be any potential for growth. In fact, many ICOs similar to cryptocurrency failed right after their initial launch, because they simply just didn't have the network engagement that they needed.
A Lot Of Chance For Mismanagement
At the end of the day, every cryptocurrency is a startup business that has a team and a founder that will be running it. With the complexities of the ICO market, and the potential for mismanagement there is always a chance that your team leader won't know how to navigate the market successfully. Before you decide to stick your hard earned money in any ICO, you really need to sit down and make sure that they have a solid foundation that will stand up over time. You can also exchange cryptocurrency for dollars with ease.
Great Potential Returns
If you have been monitoring the recent Initial Coin Offerings or ICO, you have probably noticed that they have been creating a number of massive returns. In fact, these ICOs have been creating huge returns over a short period of time. For example, Stratis alone raised $600,000 in June 2016 during their ICO. It has also seen a 63,000 percent increase in price since then. Another ICO that did very good is Spectrecoin, which raised $15,000 in the first quarter of 2017. Spectrecoin has also increased more than 13,000 percent since then.
Increased Liquidity
Even though purchasing equity in a startup is risky, if you can find someone to purchase the equity, you could very well earn a huge profit. The name of the game is patience since you will need to wait for an IPO or acquisition to occur, if no one is willing to buy the equity from you. Of course, you will not have control, when you finally cash out your investment with these options.
Investors can immediately sell their cryptocurrency for dollars or Ether, if the cryptocurrency ICO is capable of building a solid network. This will definitely give you an opportunity to earn a profit.
No Counterfeit Risk
Unlike real money, cryptocurrencies cannot be counterfeited. The fact that such fraud is eliminated when investing in digital currency should give you peace of mind. Another benefit of cryptocurrency is the sender cannot file a credit card chargeback on the transaction.
Disclosure: We might earn commission from qualifying purchases. The commission help keep the rest of my content free, so thank you!