Whether you're promoting yourself or your brand on YouTube, Twitter, Facebook, Instagram, or any other social media platform, implementing keywords is highly effective when looking to obtain a bigger audience.
No social media content strategy is complete without the use of keywords since this is how your followers and potential customers will find you nowadays in social media search. Therefore, if you want to increase your number of your followers or subscribers, take into account the following tips so your account(s) can move up higher on the social media search page and make your page(s) more "findable" on social media.
Find the Right Keywords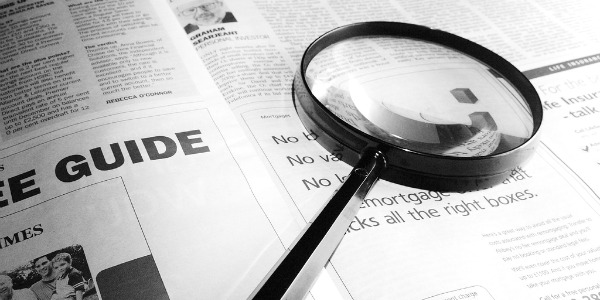 Before you start implementing the keywords in your social media marketing strategy, you'll need to find the right ones first. The good news is that looking for social media keywords is very similar to looking for keywords so that your website is more discoverable in search engines, a practice otherwise known as SEO (Search Engine Optimization.)
However, when it comes to social media, different platforms mean different keywords. This means that if you have multiple accounts on more than one platform, you'll need to look for specific keywords for each platform separately. Here are some tips that'll steer you in the right direction.
Keywords you should use are words that most people would use to describe your brand/company.
Keywords you should use are words that you would like most people to use when describing your brand/company.
Perform SEO keywords research.
Check out your competition and see which keywords they use the most.
Look for keywords on the social media platforms that you use. For example, use trending hashtags on Twitter, use audience insights and Facebook insights if on this platform, and so on.
Optimize your Profile
Optimizing your social media profiles is essential if you want your audience to find you on social media easily. If you don't optimize some key parts of your profile, you might lose followers and potential customers, so make sure that you include your keywords in the following areas.
The Description
The description, the bio, or the "About" part of your social media profile is the most important one when it comes to keyword optimization. Make sure that it's rich in keywords and keyword phrases, however, don't overuse your keywords since this can come off as spammy. Therefore, make sure the content sounds natural since this will make your page(s) more authentic and approachable.
Status Updates
Your social media updates need to be optimized as well, so use specific keywords and keyword phrases in each of your updates. Whether you write an original status update, post original content from your website, link, or even tag, incorporate the keyword(s) in the status or post description. This will help your page(s) be not only more discoverable when someone is looking for that specific keyword in social media search but in Google search as well.
Headline
Below the name of your brand/company, most social media platforms offer a small space where the description of your company would be, otherwise known as the headline. This is not the main description of your page, the bio, or the "About" section, but it's usually one sentence that can be seen right below the name of your page. Including a specific keyword that describes your brand/company is a good idea for more visibility both in social media and Google search.
Photo Captions
A well-written caption rich in keywords can really make a difference when it comes to engagement. Be creative and see how you can incorporate a couple of keywords in the caption while describing the photo and being informative. It's important that the caption attracts attention and makes sense at the same time, so put some thought into it but keep it simple.
Use Hashtags
Whether you're on Facebook, Instagram, Twitter, or other social media platform that uses hashtags, the best way to use them is if you treat them as keywords. After all, hashtags are relevant keywords preceded by the hash symbol (#) that give more exposure to your posts. Therefore, find what the relevant as well as trending hashtags are, and incorporate them in the status update. You don't have to add them separately after the status update, but incorporate them in the sentence(s) of your update. For example, you can say "This #floral #dress is perfect for this #summer", or "#Vegan #brownies made with only 3 ingredients. #Baking made easy only at #EasyBaking, full #recipe on our site."
YouTube
When it comes to YouTube, besides including keywords in the title and the description of the video, you can optimize your page further by:
Including a few keywords from the description in the name of the FILE of the video before even uploading it with underscores like: vegan_brownies_recipe_made_easy.
Including tags — tags are very important on this platform, so make sure to include as many keywords as possible. Make sure each keyword or keyword phrase has a separate tag.
Pay attention and make sure that your video is in the right category.
Final Words
To conclude, using keywords as a part of your social media marketing strategy is crucial for bigger visibility and obtaining a bigger audience. This will rank your page(s) higher not only in social media search, but in Google search as well. Make sure to follow our tips and use keywords and keyword phrases thoughtfully, and watch your audience grow.
Disclosure: We might earn commission from qualifying purchases. The commission help keep the rest of my content free, so thank you!