Bitcoin has been something of a tech buzzword for a number of years now, and for those who haven't really looked into it yet, it's easy to gloss over. You may hear friends referring to it and simply nod, smile, and go about your life not caring a whole lot about cryptocurrency – and if that's the case, you're certainly not alone. Plenty of people still adopt an attitude that Bitcoin just doesn't matter that much yet.
At the same time, the cryptocurrency has essentially passed one of its most significant hurdles in the past few years. Basically, it's established that it's going to be around for the long haul. Some predicted Bitcoin would fade away into obscurity, and even after its price topped $1,000 in late 2013, a lot of observers saw the crash that followed as a potential death sentence. Now, Bitcoin has stabilized somewhat, never dipping below $600 in value this year, and some analysts predict a rise to the neighborhood of $1,000 in 2017.
None of this means that you have to drop everything and educate yourself on Bitcoin, because it still isn't taking the place of ordinary currency any time soon. But it is becoming relevant, and it appears to be here to stay. So here's a little bit on what, exactly, you ought to do with it.
How To Acquire Bitcoin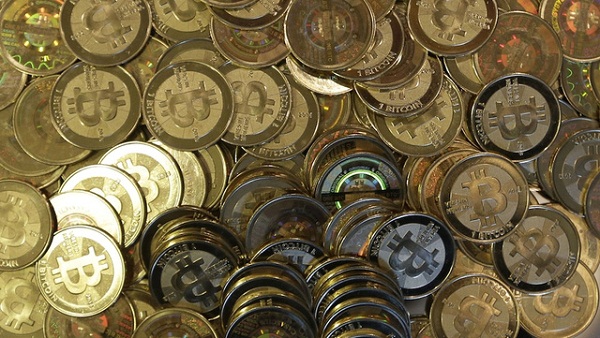 The first thing to understand about acquiring Bitcoin is that it's not simply a currency that's in circulation. It is not backed by any government or central bank; it merely exists, in a finite quality to be "mined" over time by those with the capability to do so. Only 21 million Bitcoins will ever be on the market, and they get there through a complex mathematical mining process that most people with casual interest will never be involved with. Basically, Bitcoin miners use advanced computer equipment to navigate exceptionally tricky algorithms, ultimately hoping to "solve" them and get Bitcoins as a reward. Those coins are then in circulation at whatever value Bitcoin has on the market, to be traded as if they're ordinary currency.
For those who won't actually be attempting to mine their own Bitcoins, the process of accessing the currency usually begins in one of two ways: buying it through an exchange, or accepting it as payment for goods and services. The former method is the easiest, as there are more and more exchange options available where you can use ordinary currency to buy up Bitcoins. The latter option is applicable mostly to small business owners and online merchants who decide to accept Bitcoin as an alternative to traditional payment methods.
How To Store Bitcoin
There are multiple methods of storing Bitcoin, and the simplest is keeping an online wallet with your Bitcoin (or BTC) stash safe inside. Storage online means you can access your wallet from any device with an Internet connection, using secure passwords, your wallet address, and your own private key to get into the wallet and make transactions. To make such a transaction, you need only enter the address you wish to transfer funds to, and approve the move with your key.
The other main method of storing BTC is to keep it offline on a private computer, smartphone, or tablet. To some, this is appealing for the potential security benefits, though it's important to understand that just keeping your BTC offline is not such a benefit automatically. Those seeking enhanced security often keep BTC on private devices that are heavily protected and encrypted. The drawback is that it's simply less convenient and more difficult to access, which means that in some cases those storing BTC this way are doing so for the long term.
Often overlooked is the fact that you can also stash your Bitcoins in physical form, through what's often referred to as a "paper wallet." Such a wallet contains QR-codes for the address and private key you use to access your BTC, and it is sometimes used as a means of backing up an offline storage system. Paper storage is not generally recommended as the only way of accessing your account, but it can be helpful as a backup.
How To Spend Bitcoin
We've already covered the method by which you can spend your Bitcoin, and it essentially works similarly to that of digital payment methods for ordinary currency. You input an address, use your private key, and agree to transfer a given amount of BTC to whichever vendor or individual you wish to pay. Once you've done it a few times, it can become second nature, no more difficult than using Apple Pay or PayPal to complete a transaction.
The trickier part in the current climate is finding locations where BTC serves as viable currency. A number of major online merchants including OKCupid, 4chan, Dell, Overstock, and WordPress now accept BTC for online payments, and the number of ordinary retail locations that take the currency in-person is also increasing steadily. Sometimes, you're best off simply asking at the counter if Bitcoin is acceptable, but you can also perform a search to see which stores in your area may be on board.
To an extent, you can't fully understand the whole process until you actually navigate it on your own. But this should serve as a basic outline of the process of acquiring, storing, and spending Bitcoin.
Disclosure: We might earn commission from qualifying purchases. The commission help keep the rest of my content free, so thank you!