With the update of Google Panda, many sites have seen the decrease in the PageRank and visitors. If your site has lower ranking in search engines, how can you increase the site trafficking? If your site contains poor content into it, you will have to suffer when Google Panda updates. There are some reasons behind the updates of Panda because every site owner wants to get higher ranking of the site and they work for it but a lot of site owners use many spam methods with content to rank higher. If you want to become safe and successful in the Panda update, there is the need of unique content. Google Panda updates have cleared many sites from electronic world and the spam sites are not being able to get anymore chance to live. Various lower ranked sites have been washed away from internet by Google for the sake of right choice.
The main thing which you need to think about is what Google does not like. When you will peruse for some time, you will see that what factors Google penalized you for and by fixing those issues of your site, you will be able to get good results next time. Many sites have followed the checklists of Google and those sites have been awarded with high PageRank and increasing amount of visitors. Moreover, you can say that if you do well and take care of your site, you will be able to do well in this arena of internet.
Content of the site is considered the main focus of Google Panda updates but you need to be careful about this factor so that you may evaluate your site in the well manner. There is the need of evaluating the existing content so that you may succeed with the updates. While thinking about content, there are two major categories of content evaluation which you need to focus at namely usefulness and grammar. When you will score high in both of these categories, you will see that you are going set. Google Panda took into consideration the following grammar aspects which you need to cope with to become successful.
Spellings
Flow
Sentence structure
Native language
Awkward keyword placement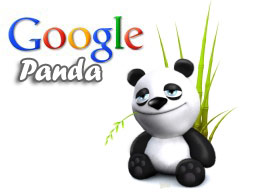 Google understands that mistakes can happen from any person but if you will make mistakes many times, it will be the issue which you need to cope with. So, try to use some software to check spellings before going to post content at your site. If you will make mistakes in spellings, you will be considered unprofessional. The sentence structure in the content must be perfect so that the readers may understand what you want to convey. The verb agreement, verb, fragments and run-ons sentence must be considered before going to post content.
Moreover, the flow of the content must be there in the content of the site. If you will string many facts together, it will become tough for the readers to digest. So, there must be flow in your content so that the readers may read and may think that there is the flow in your content. If the readers bore from your content, you will have to suffer.
As you know that the content in your site must be keyword focused, you need to place the keywords at the right spot so that you may get higher ranking. Awkward placement of keyword can lead you to suffer and it can bring more harm to your site than good.
There is the need to think about the other factors which Google Panda update considers useful for your site. Here are a few factors which you need to consider.
Article length
References and resources
Facts
Insight analysis
Original content
Share worthy
Article quality
Avoid over SEO
So, by keeping these things in your mind, you can bring revolution in your site and you can be successful in getting success in Panda updates. These points are very useful for your site and you need to consider these points so that you may bring some revolution in your site. For getting high ranking of your site, you can keep these points in mind. Google Panda update can be good for your site now.
Disclosure: We might earn commission from qualifying purchases. The commission help keep the rest of my content free, so thank you!