If you often give your phone to your friends or family members, a solution for privacy protection might be among the biggest concerns. You absolutely don't want anyone to mess up your apps and see your private info or photos.
It used to be complicated to hide your apps and photos but now you can easily use a third-party app to do the work without rooting. I've just got a chance to test the PrivateMe app by Trigtech, and here is the full review.
The newest version of PrivateMe is available on Google Play Store right now, you can download it to your Android phone for free. I tested the app for a whole week on my Samsung Galaxy S7 Edge smartphone.
The most important feature of the app is Hiding app. This is important if you are using banking apps, messenger apps or just any app containing your sensitive data. The most frequently hidden apps are WhatsApp, Kik, Facebook, Line, Instagram, Twitter, and Chrome. To hide an app, you will just need to tap on the Plus button on top right corner, then you will just need to find and choose the app that has already been installed on your phone. PrivateMe will then clone the app and put it on the home screen of PrivateMe. The process is fairly easy but it would be much better if I didn't have to fill in the credentials for my apps again.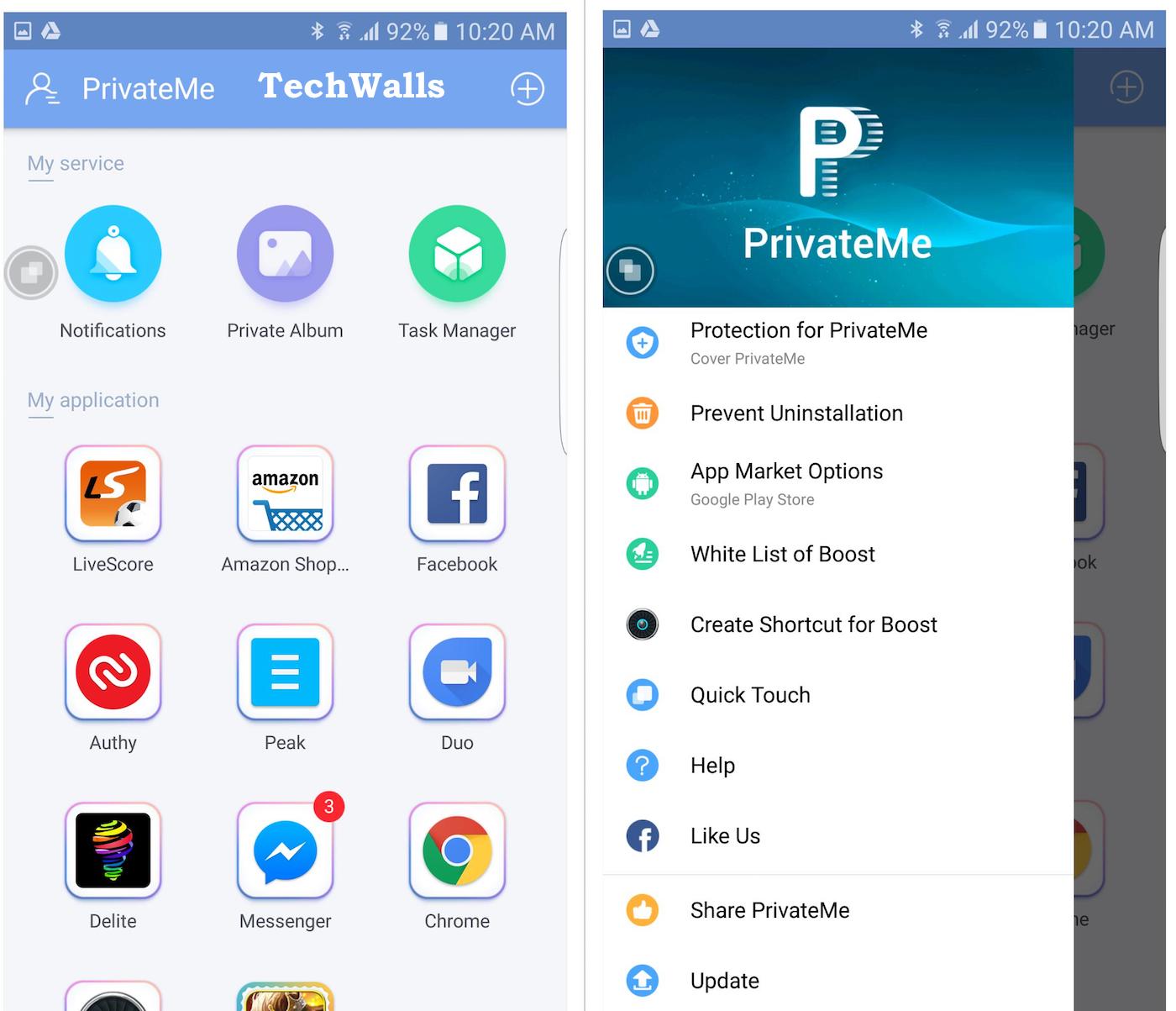 To completely hide the app, you should go back to your launcher and uninstall the app from the system. Now, you can only access the app within PrivateMe. Moreover, the apps hidden in PrivateMe will not be seen on your launcher, recent apps list, app management in system settings and any other app trace on your phone system.
I really love that I can hide many important apps from the Android screens now and they work flawlessly inside the vault. Unfortunately, some apps don't run properly here. For instance, I tested some apps like Google Duo or Delite but both of them crash during the startup process and exit immediately. I hope the PrivateMe app will fix the issue and support all apps in the next update.
Feedback from developers: We have solved to make commonly used apps can be opened in PrivateMe, such as WhatsApp, Facebook, Kik and other social networking products, there may be a few number of apps having the system compatibility issues, we will continue to optimize and make sure they will be resolved in the next versions.
Another great feature of PrivateMe is the ability to hide photos. You will find it useful when you have a lot of sensitive pictures that you don't want to show to anyone else. To hide your photos, you'll just need to tap on Private Album, then tap on the Plus sign on the top right of the Album screen. Now you'll see all the photos in your gallery, choose the photos you want to hide and tap on the Hide button. Then, all those selected photos will be removed from your Gallery and transferred to the private album. The process is pretty neat but you can't hide videos at the moment, this is kind of disappointing since people record a lot of videos nowadays.
Feedback from developers: Hiding video is mainly due to the restrictions of Android system. In order to ensure user experience, it currently cannot be supported, later we will have a separate product, which will solve this problem by other means, and you're also welcomed to keep track on.
The coolest trick of the app is the PrivateMe access protection. You can disguise it as a Calculator app. After enabling this feature, you will no longer see any PrivateMe icon in your app drawer since it is replaced by a Calculator icon. It's awesome that when you run the Calculator app, it works just like any other calculator and you can only open the PrivateMe interface after typing in the correct passcode. Many people will appreciate this feature because nobody will know you are hiding something in the phone.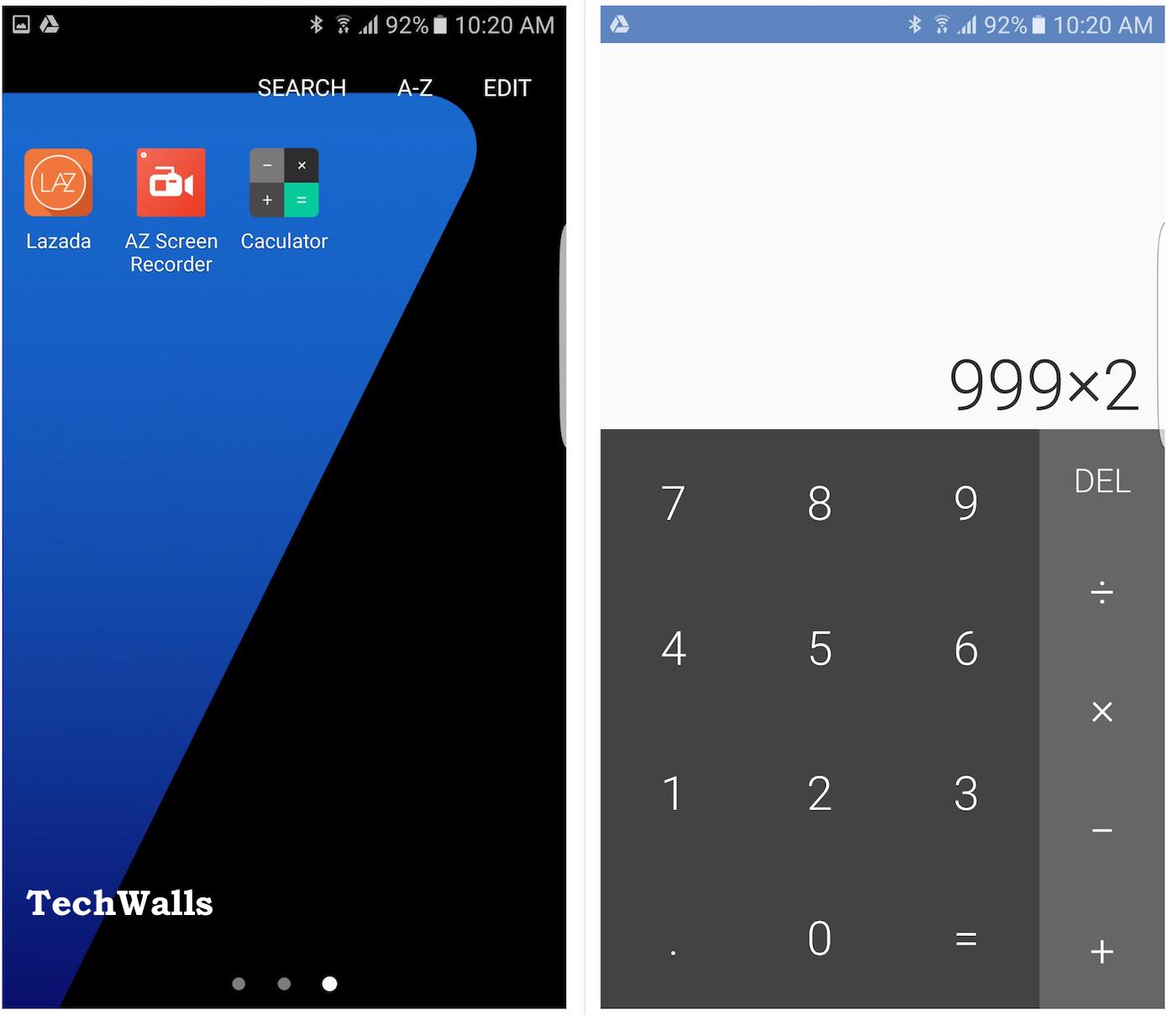 You can also lock the app with a pattern but the option doesn't work well. Somehow I can open the PrivateMe app without any verification process. There are a couple more bugs in this app, for example, I can't activate the prevent uninstallation option to avoid data loss caused by accidental uninstallation.
Feedback from developers: As for the AppLock, our solution is while opening PrivateMe, if screen is turned off then automatically PrivateMe is locked again. This is combined with user experience and research results, because users unlock to use it, while the screen is on, it means that the user is already using, so the next unlock is a hindered operation, by contrast, we adopt current method, later on we will offer users more lock options, such as Locked after each exit.
As for Prevent Uninstallation, it is based on the Device Manager function of Android system, but because the OS setting is different from various mobile phone manufacturers, the Device Manager being used on few mobile phones can still be uninstalled, this situation is unable to be handled from app level. The reason why it has this feature is to make users understand the data of hidden apps is very important and please be careful in deciding to uninstall.
Overall, the PrivateMe app has a lot of promises to become the best privacy app on Android. If it could fix some minor bugs and deliver better app compatibility in the next update, it would be an easy recommendation.
Disclosure: We might earn commission from qualifying purchases. The commission help keep the rest of my content free, so thank you!