The joys of being a freelance blogger. You have the ability to do the thing you love, blogging, without having to compromise the schedule that you day-to-day job comes with.
However, it can also mean that invoicing, taxes, and other responsibilities are in your hands. I started my blogging career as a freelancer and I still do freelancing jobs when my day-to-day blogging jobs free up, so I know first hand about the responsibilities of freelancers of any type. If you are just starting out, it doesn't hurt to seek out help and these applications for iOS and Mac should.
Writing in Peace
As a freelancer, you are given tight deadlines many times, requiring you to ensure that you get the work out there in a timely manner. While we will mention more about time management later on in this article, we first should talk about how time management starts – in the writing process. When you first begin writing, it is easy to get distracted by other stressors or responsibilities in your life.
The fact that you may be receiving notifications from emails or alerts from your Mac doesn't help either. A solution to this would be a distraction free writing space. One of my favorites is WriteRoom, an application that gives you a blank slate to write to your heart's content without the distractions of writing options etc. With an iOS option as well as a Mac option, you can easily write while away as well as at home.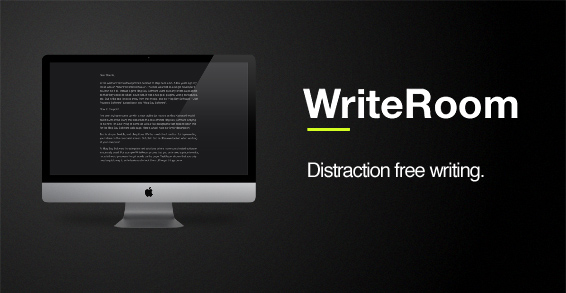 Time Management
Like what was mentioned before, writing without distraction is only one aspect of time management that freelancers should consider. At a larger picture, it's important to ensure that all of the freelance assignments you are given are well planned and organized in a well organized and timely manner. I mentioned in a previous article how I made use of Evernote to get this done, attaching dates to article titles and crossing them off as they get done – something I still do to this day.
iCal can also be a great program for you to make use of. iCloud and iCal work in unison, allowing you to receive the notifications you add on one device also on the other – automatically. Due to how it's easy to create to-do lists, color coded events, and more – all for free – iCal may be the time management application for you.
Invoicing
You have to invoice to make money for many freelance jobs, however, you may feel a bit in the dark about how to go into invoicing. There are a ton of applications available out there that makes it very seamless to do. If you are an iOS user, you may want to look into Freshbooks. Their iOS component is well designed and planned, allowing you to do a majority of your invoicing right from your iPhone while still being able to do so from any computer as well through their website component. However, it's important to get in touch with the editor you are writing for to ensure that Freshbooks is a system they make use of, not all do.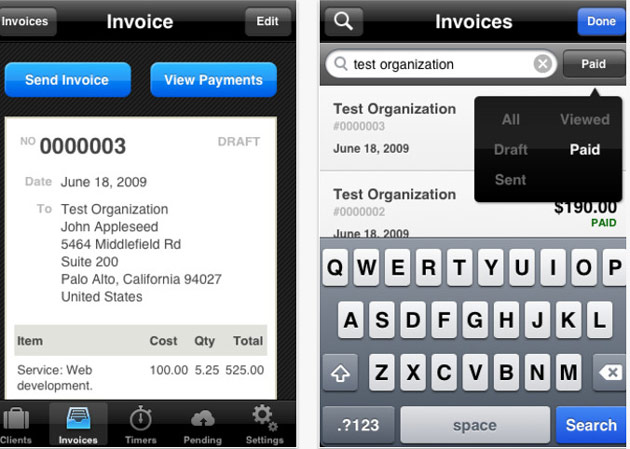 Other Useful Applications
We have taken a look at invoicing options, ways you can take the distraction out of writing, and even time management apps. Focusing back on the financial aspect again, PayPal may be an application you would want to look into becoming apart of if you haven't already. PayPal is a popular choice that many websites and editors have looked into using due to the invoicing options and the ease of payment. The iOS application for PayPal allows you to manage all that PayPal has to offer, plus process checks just by taking a photo, and even use the PayPal card reader to process payments as well.
If you are looking for ways to find more freelance work, iFreelancer is a great application that allows you to find projects, get push notifications on jobs in specific sectors, and more. Lastly, Awesome Note ($3.99) is a great way to keep yourself more organized and on track with amazing note taking options, all with Evernote compatibility.
Disclosure: As an Amazon Associate, I earn from qualifying purchases. The commission help keep the rest of my content free, so thank you!