If you follow our review on TechWalls, you probably notice that we had a review on a great laptop bag earlier this month. That is the Rivacase 8130 laptop bag and I still love that bag till now. In fact, there are some different ways to carry your laptop around, such as using a laptop backpack or a sleeve. The product I'm going to review today is the Thule Gauntlet MacBook Pro 15-inch sleeve.
Honestly, I am not a fan of using laptop sleeve because usually I have to put my laptop into the sleeve, and then put the sleeve into another bag, that's so inconvenient. Another reason is that the sleeves I tried before were so thin and they almost can't protect my laptop from damages. The sleeves just can be used to protect my device from small scratches. You will be in big trouble if your MacBook gets bumps or drops.
The Thule Gauntlet Sleeve/Hard Case is a great product that changed my opinions. Firstly, you must notice that this is a sleeve dedicated for 15-inch MacBook Pro, therefore it could not fit other 15″ laptops. Actually my MacBook Pro features the 15.4-inch Retina display but it still fits perfectly. Let's check out some images of the case: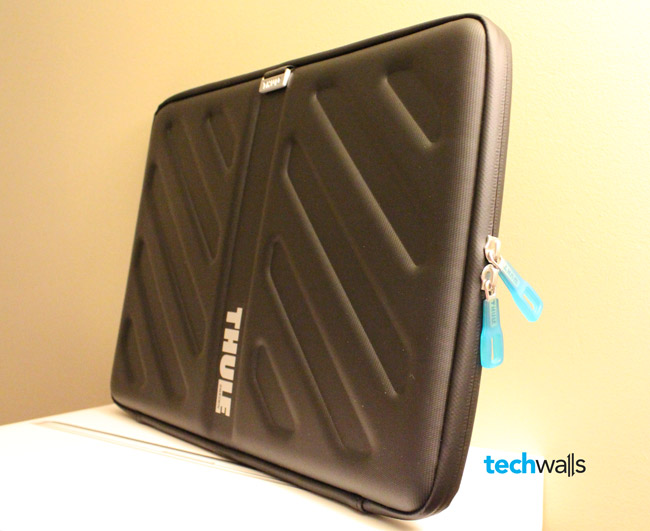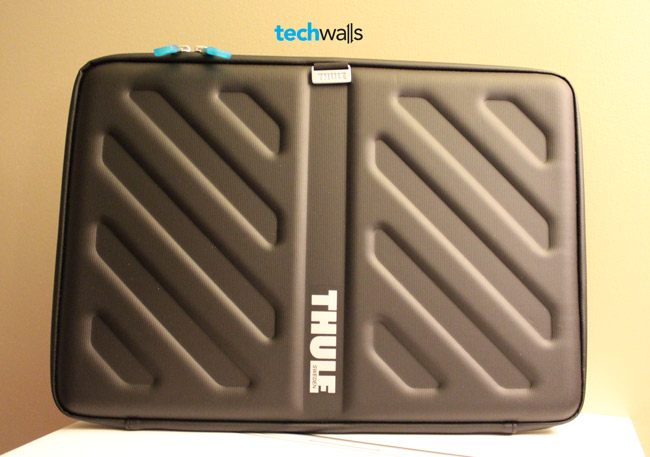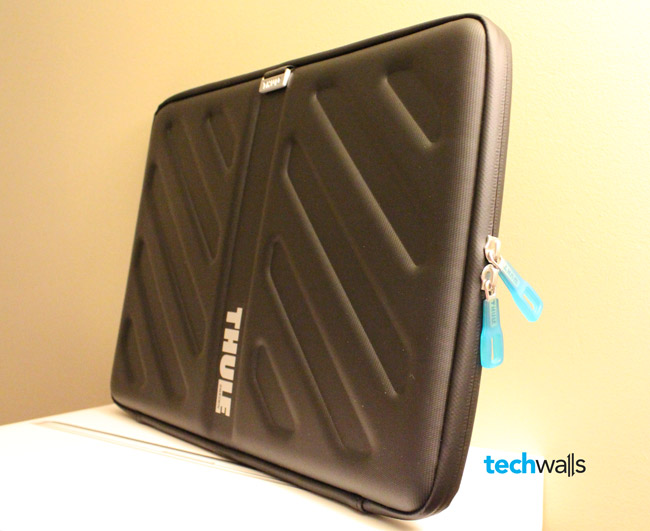 As I stated before, this sleeve gives my MacBook better protection than any sleeve I used before. This is a hard case made of high-quality and lightweight material, so it looks and feels very sturdy. Moreover, The outer shell and zipper are totally water resistant, so your laptop is completely protected, not only from scratches, drops, but also from weather.
I know some people dropped their laptops when taking them out of their sleeves. That's not the case with the Thule Gauntlet sleeve because it has an internal elasticated strap to hold your laptop firmly inside.
Another nice feature of this sleeve lies in its clamshell design, which helps us use the MacBook Pro while it is still in the case. That means we don't need to take that out to use the laptop.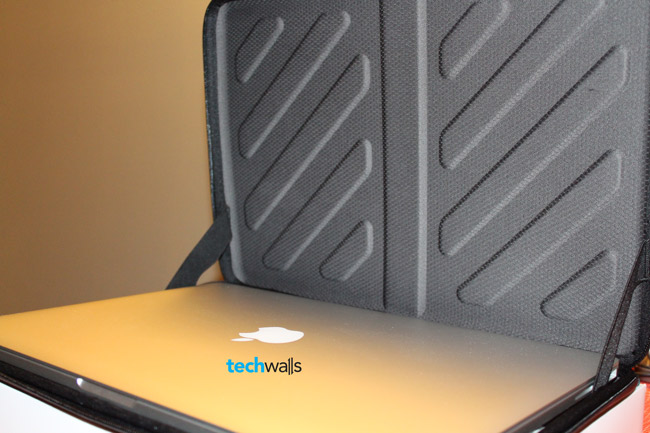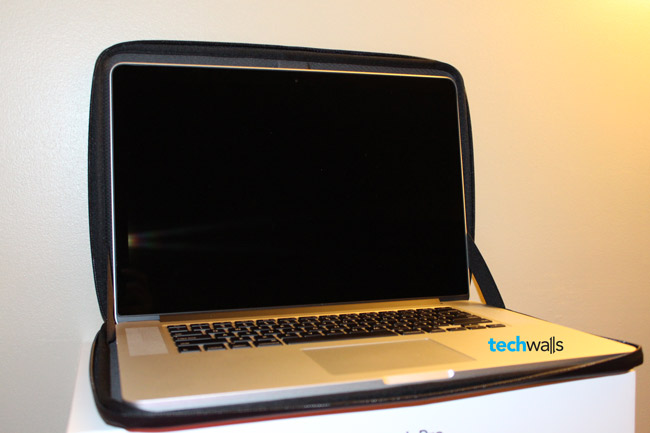 I'm not sure I could bring the sleeve along with my laptop bag because it is redundant. However, if you are not using a MacBook Pro bag, this is the one you have to consider to protect your expensive device. You can put the sleeve into your bag and your laptop will get full protection.
Thanks GearZap for providing this product for review. You can find more MacBook cases on their website.
Disclosure: We might earn commission from qualifying purchases. The commission help keep the rest of my content free, so thank you!