When you have have to carry your laptop around to work or school, you have some options like putting it in a laptop bag or backpack. The choice is easier if you have a laptop with small screen size. However, many people are using laptops with screen sizes bigger than 15 inches. Therefore, we will need a bag that is compatible with your big-screen laptop and at the same time, it shouldn't be bulky.
The choice seems to be easy but it is not. Earlier, I tried one backpack and one bag to carry my 15.6-inch laptop but they both disappointed me. The backpack is so heavy and huge while the laptop bag is built on cheap materials and it was torn apart after just 1 month. That's why I always looked for a good laptop bag that could suit all my needs. And seemingly I've found the one, the Rivacase 8130 laptop bag. I've tried this bag for a few weeks and the bag surprises me.
I never believed in a perfect product but this one really is, at least until now. The product is provided for review by Gearzap laptop bag. First, let's take a look at the beautiful Rivacase bag: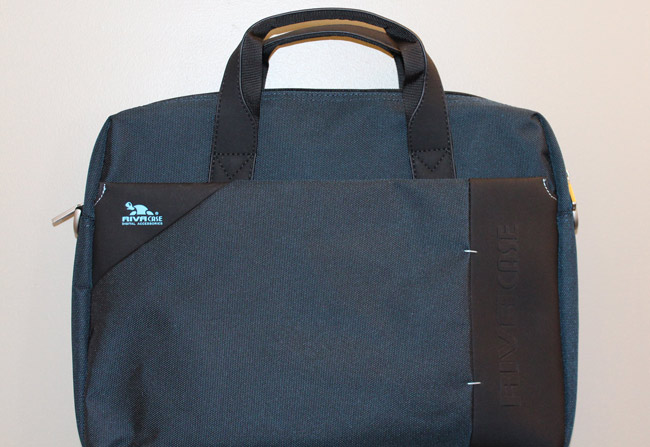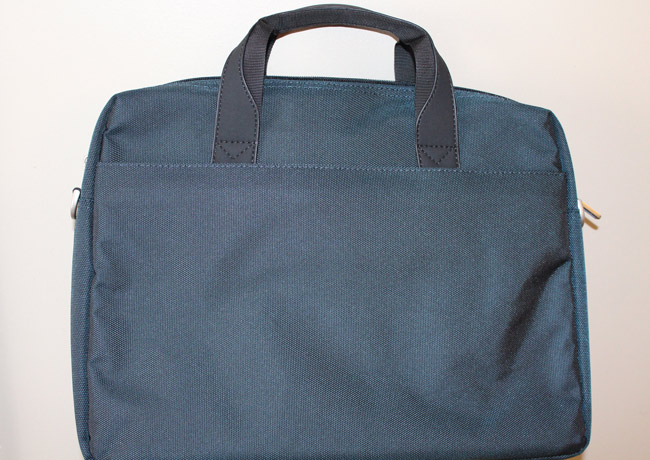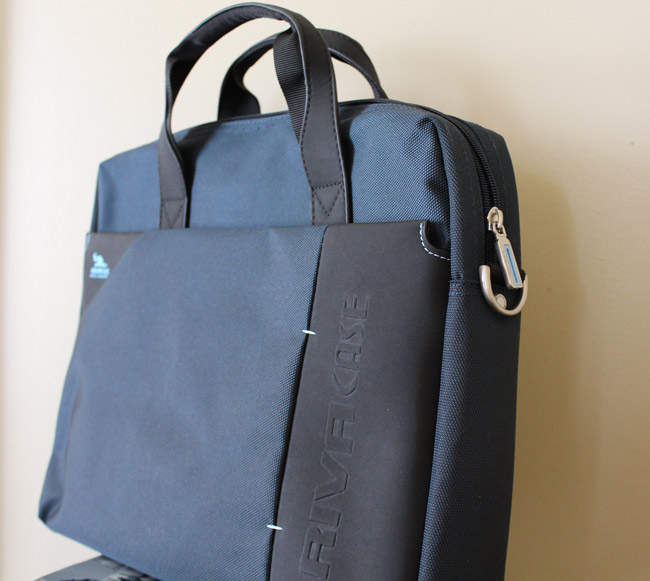 You must see the difference of this bag compared to other products. Although the bag can contain a big 15.6-inch laptop, it still looks so slim and compact. I love the design of the Rivacase 8130 as well as how they built it. It has 3 main compartments: the laptop compartment to contain your laptop, the front compartment to hold your accessories, business card and smartphone, and the back compartment to store your documents or a tablet. Moreover, there are extra pockets in the front compartment so that you can keep your stuffs separately, we don't have to worry that they could scratch each other anymore.
Everything fits perfectly in the compact bag, you wouldn't believe it. Here is how it holds my 15.6-inch laptop, of course other laptops like the Macbook Pro with 15.4-inch display still fit in the compartment.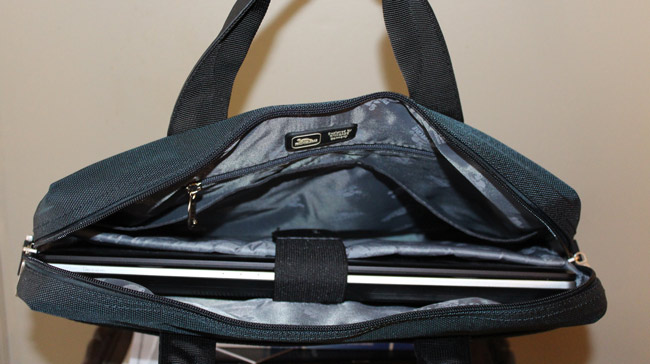 You can see there are layers made of shock-absorbing material, so it will protect your laptop from damages as well as it stays inside the bag.
Besides, the Rivacase 8130 is so lightweight, there are padded handles and an adjustable strap with anti-slip shoulder pad. Therefore, I feel so comfortable carrying my laptop even for a long period of time.
The Rivacase bag is on sale on Amazon for around $49. Overall, I'd like to recommend this bag to anyone using a big laptop. I will update this post when I find out any defect of this product, but not now.
Disclosure: We might earn commission from qualifying purchases. The commission help keep the rest of my content free, so thank you!