You probably know that our business has just moved to the United States and the first thing I had to change was the payment address in my Adsense account. Everything went smoothly and I successfully changed the country in a few days. Google doesn't require me to verify my new address by sending a new PIN.
I changed the country in early October and the earnings have started generating in my new profile since then. That means I could start receiving payments in the US from November. In early November, I saw the October's earnings in my account balance and they reached the payment threshold, so I would receive the payment in November. As soon as this happened, Google Adsense put a hold on the monthly payments and required me to update the payment method and tax information. While adding a bank account to the Adsense account was easy and could be changed instantly, I had some trouble with the tax info.
Basically, I had to fill in a Google's form and they would generate the form W-9 automatically for me. When entering info for the new W-9 form, make sure the name and permanent residence address match the legal name and address in your Payments Profile.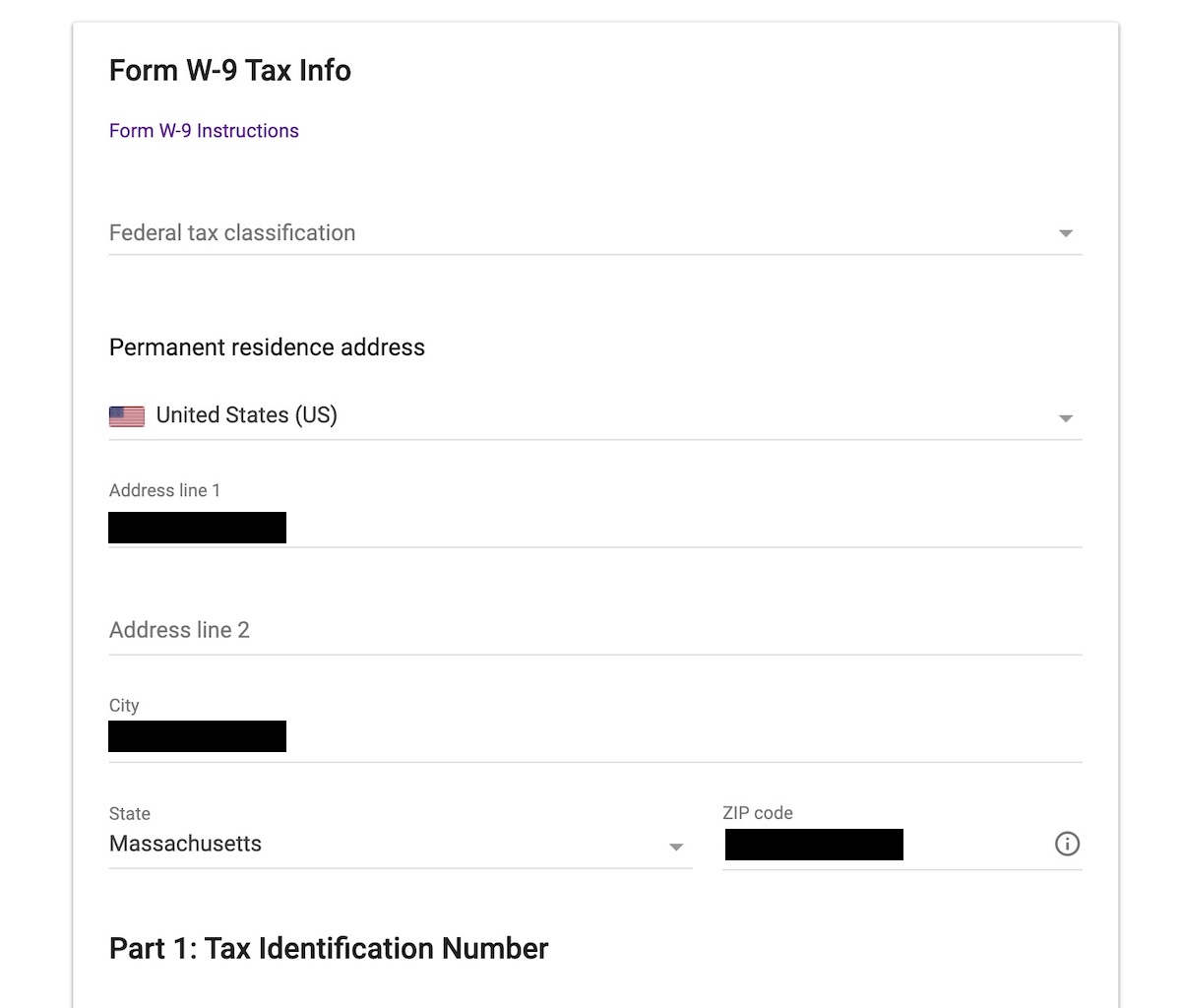 When I entered my social security number (SSN), there was a message like this:
Uh oh. There was a problem. Your info will be manually verified.
Then I saw a red bar on top of my Adsense account saying my payout wouldn't be released until Google can verify my tax info. I did some research and many people had the same issue and they had to wait even weeks to resolve it.
We're unable to process your payout because your tax info wasn't accepted by the IRS
That terrified me because the majority of my earnings come from Adsense. Fortunately, I remembered that I also have an Employer Identification Number (EIN) and it could be use in place of the SSN. The EIN is free to apply and you can get it even if you're self-employed/sole proprietor. Notice that you might have to wait up to 2 weeks before entering it into your Adsense account or any IRS's taxpayer identification number (TIN) matching program.
Then I went to the Payment Settings and update with the EIN. The hold was immediately removed and there was only a line saying "Tax Info is Pending Verification".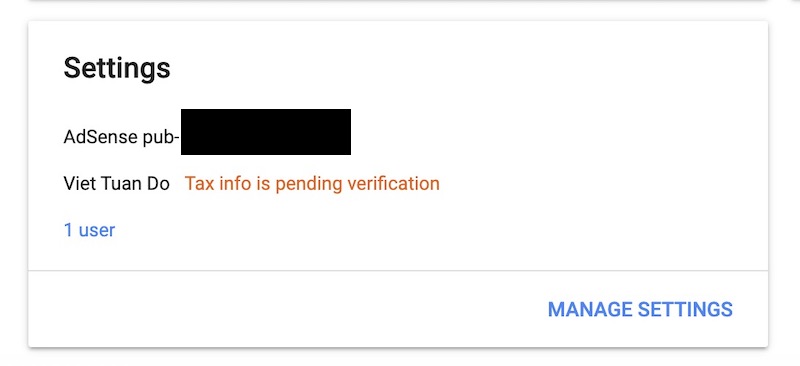 Just 1 business day later, I received an email from Google saying my tax info had been verified.
Your tax information was recently verified. As long as there's no other hold on your account and your balance is above the payment threshold, you will get paid in the next payment cycle.
An Adsense's support staff also confirmed that there is no hold in my account and I will receive payments in new country starting this month.
Disclosure: We might earn commission from qualifying purchases. The commission help keep the rest of my content free, so thank you!