Apple's big event on Tuesday seemed to have highlighted only two things as far as consumer reactions go: the new and bigger iPhones and a smartwatch. There are three new offerings from the Cupertino for your information, the third being the NFC-based payment system called Apple Pay.
Although this kind of payment system for mobile devices is nothing new – Android has been supporting the NFC since a long time ago – Apple's decision to finally implement the system is a big leap from the previous versions of its mobile devices. The company had consistently shunned supporting NFC in the past. Now with the entrance of Apple Pay, some new enhancements to the mobile payment landscape is remarkable for the existing customer base of Apple to whom the company hopes to establish a smooth transition of the new offering.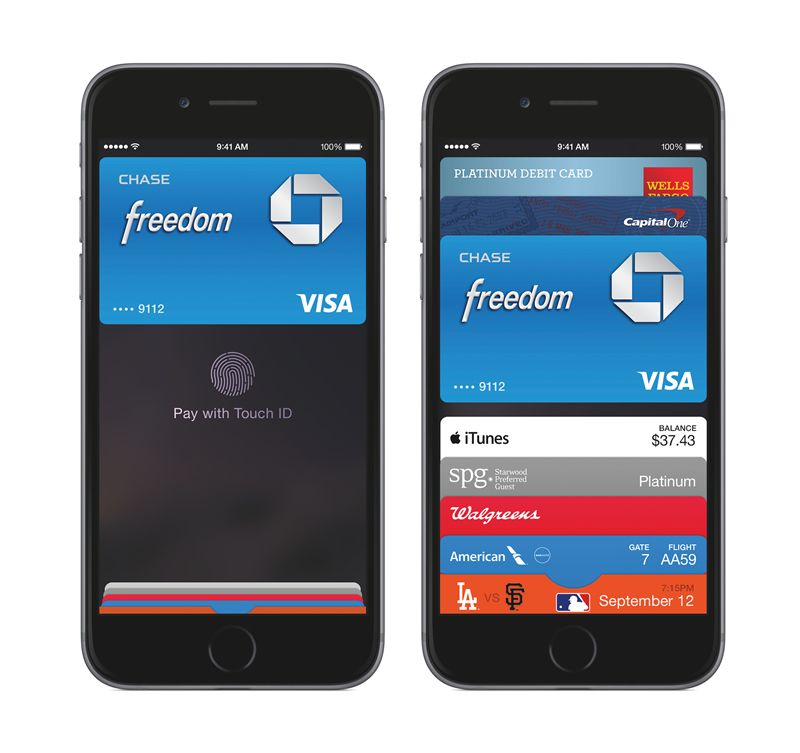 Apple Pay will be available in October, but this early we will provide a sneak peek of how the system works. You will have to enter your credit or debit card information to your iPhone either by manually performing the task or by taking a picture of your card so that the Apple Pay server stores those pieces of data, then implements some sort of encryption to secure the information.
As with the other NFC-supported devices, buyers will have to hold out their iPhone toward the near field communications receiver in select stores and your thumb on the iPhone home button in order to match your identity with Apple's fingerprint recognition system called Touch ID. Your credit card information will then be validated by your phone and the device will generate random number to facilitate the payment.
At first glance, the security infrastructure in place seems robust enough: the vendor will not be able to view your card data, Apple won't have any information about your purchase and a would-be thief of your phone could not possibly manipulate the data because of the Find My iPhone feature that lets you disable your mobile device when that happens. Above all, you won't have to search for your wallet. Pretty much convenient generally.
How to secure your Apple Pay payment
Nonetheless, security has its limits. Hackers will always be there waiting for the right moment. Just to be absolutely sure, here are a few suggestions to secure your Apple Pay.
Only use the NFC system in rare occasions since it is possible that some of your data could be brought off the course, and thus possibly exposed to hackers. If possible, turn off the NFC on your iPhone when not in use. Also, use security tools for all your devices, not just your iPhone. That is to avoid compromise of your personal data  which may be used to hack your cloud-stored data.
Disclosure: We might earn commission from qualifying purchases. The commission help keep the rest of my content free, so thank you!