Sony PlayStation 4 seems to be more powerful as compared to Microsoft Xbox One despite the fact that both the gaming consoles pack 64-bit APUs from AMD – the reasons quite apparent, but Microsoft is contesting the claims.
Microsoft unveiled its next-gen gaming console just a few days back and dubbed it as an "all-in-one home entertainment system" with features such Skype calls, Live TV, "snapmode", support for voice commands and the likes. The Xbox One is powered by an octa-core chipset and is equipped with 8GB of RAM, Blu-ray, USB 3.0, HDMI in/out, and a 500GB drive.
Sony announced the PlayStation 4 back in February with specifications mostly similar to that of the Xbox One – a PC architecture based chipset from AMD, 8GB of RAM, good amount of local storage, etc. The next-gen gaming console comes with a new DualShock controller and has easier sharing options.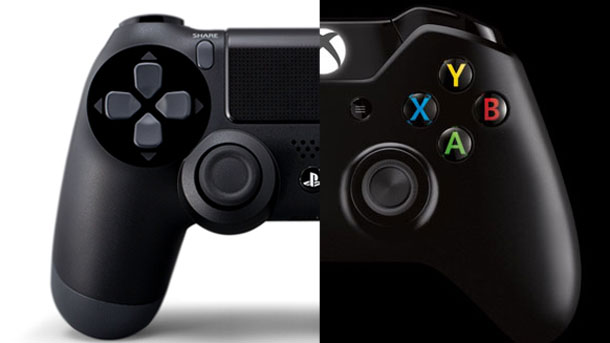 The similarity between the two gaming consoles ends there. There is a lot of difference if we dig deeper into the hardware specifications and the results of the analysis seem to favor PlayStation 4. Read on to find out why.
Xbox One's APU is made up of eight cores clocked at 1.6GHz but, it has only 768 stream processors in its video chip. Further looking at the memory the 8GB quad-channel DDR3 memory is clocked at just 2133MHz thus giving the Xbox One a total data processing bandwidth of 68.3 GByte/s.
The PlayStation 4 on the other hand also packs an eight core APU clocked at 1.6GHz. But Sony has gone a step further when it comes to video by putting in Radeon graphics card that has 1152 stream processors. Like the Xbox One, PlayStation 4 also comes with 8GB of GDDR5 memory linked with a 256 bit memory interface and is clocked at a whopping 5.5GHz giving the PS4 a data processing bandwidth of 176 GByte/s.
Microsoft hasn't sat idle on this part though. The Windows 8 maker has stuffed in 32 MB of SRAM-cache in the Xbox One which has a data processing bandwidth of 102 GByte/s and that too at lower latencies as compared to PlayStation 4's DDR5. According to Microsoft, because of the SRAM-cache, the Xbox One has an effective bandwidth of 200 GByte/s – over 24 Gbyte/s more than its competitor.
Disclosure: We might earn commission from qualifying purchases. The commission help keep the rest of my content free, so thank you!