Never before has it been more important to be able to support working remotely as the coronavirus outbreak has completely disrupted how we organize. Social distancing requires new ways to work, learn, and collaborate, and those organizations without the proper tools are beginning to suffer.
The Need to Learn and Adapt
Small and large businesses alike are taking advantage of technology to improve the efficiency of team members to not only get work done, but also to learn new ways of achieving results. The efforts to utilize such technology pay off with more lively work, happier employees, and higher profits.
HR managers can hardly imagine their professional careers without online learning platforms for employees. Online learning can be used in the onboarding process of new employees, corporate and compliance training, professional and personal development of current team members, as well as engagement between different departments and leadership levels. When focused on meeting these professional needs, such a platform gives you the possibility not to just give orders, but to teach and inform others on what they need to know to grow and excel.
The Problem
There are no lack of tools designed around online learning, but few really offer a way to interact and collaborate, in real-time, between all levels of an organization. Many growing organizations struggle to support new members who need to intake as much company knowledge as fast as possible while simultaneously staying connected and up-to-date with current goals and progress of their teams. According to Harvard Business Review, traditional goals of companies – success, taking action, fitting in, and relying on experts – can undermine continuous improvement. Enter eUnite @Work.
The Solution
@Work is a platform designed by eUnite to redefine the way you connect your people and maximize your team's potential through online learning, communication and collaboration. The design features are extensive and easy to adopt for those keen to give their business a polished and professional feel.
eUnite @Work is a Learning Management System that helps you organize, track and distribute online courses for formal learning of employees and team members. The online learning features are as follows:
Learning Roadmap: To help you effectively manage your organization's skill and competency gaps @Work lets you Create and assign roadmaps to your staff either as individuals or groups.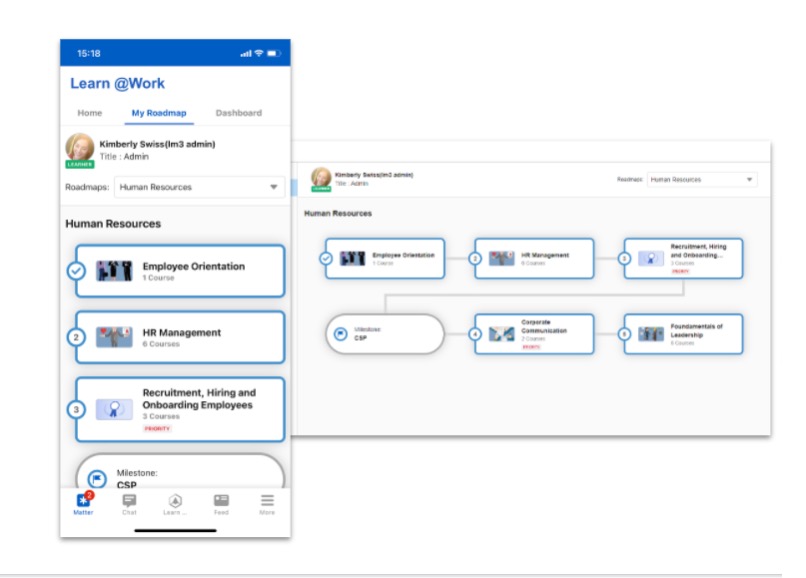 Learning Progress Tracking: With @Work, individual workers and team members can keep track of their learning progress at all times with various views designed to display progress in a clear and intuitive way.
Mobile Learning Experience: Mobile technology is going global and so is its application. The @Work platform has a unified training and Learning Management System (LMS) module designed for the purpose of developing your staff through online learningroadmaps and assigned courses presented to enable them to learn from anywhere and anytime.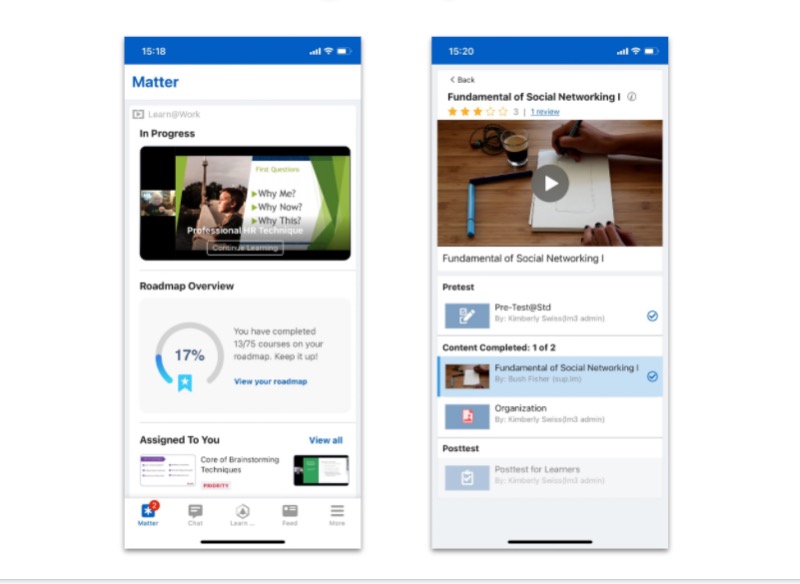 Live: Real-time presentations are still a vital aspect of business operations and as popular as ever for interacting online. Presenters can hold live sessions to share information or conduct "in-person" learning. Afterward, the finished live session can be quickly converted into a new course for absent and/or future team members to experience.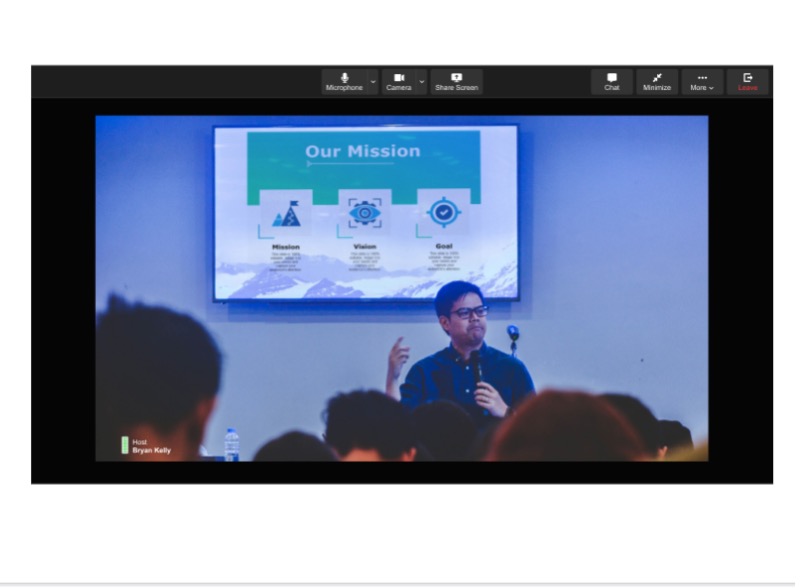 Pretest and Posttest: Instead of simply offering a one-way broadcast in its teaching solutions, @Work makes it possible to assess learner knowledge and evaluate improvement after finishing the course. Learners are able to share their knowledge which can be validated through peer-review and shared across teams. The test results can be used for analytical and improvement purposes.
Assignments: The @Work platform enables online course providers to create assignments for learners as a way of maximizing lesson comprehension. This is mostly achieved by making assignment compulsory and ensuring learners submit all assignments before they can complete the course.
Dashboard: Human Resource Officers and Team Leaders have access to an analytics dashboard on the @Work platform which makes it possible to analyze learning and development performance for all divisions in an organization.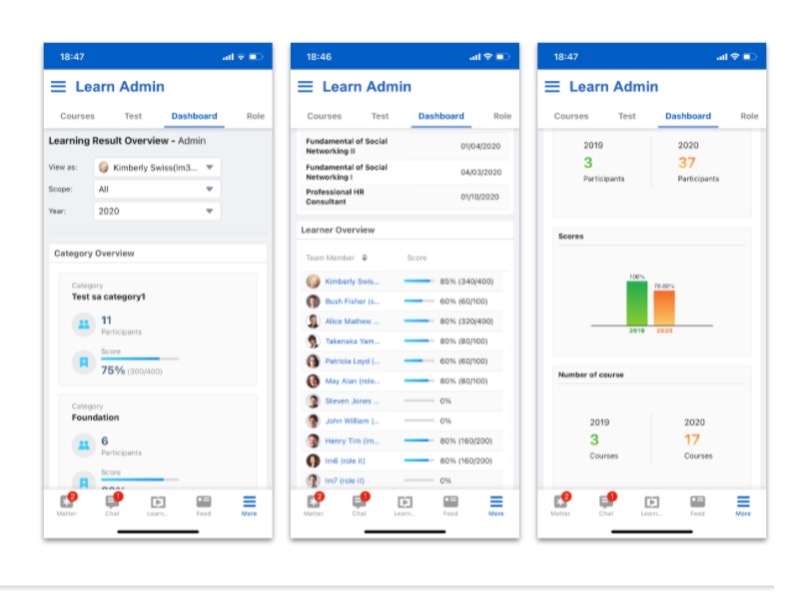 Conclusion
Quality employee development combined with proper communication is essential for success in any organization – it can either make it or break it. Effective communication and collaboration practices can help companies reach their goals faster, while online learning is an effective, sustainable, and necessary business solution. The reality we face is that businesses have to redefine the way they work. If you would you like to maximize your team's potential, then eUnite @Work is the way to go! @Work is your secure team communication, collaboration, and learning workplace platform that can bridge the gap between past and future company practices.
Disclosure: We might earn commission from qualifying purchases. The commission help keep the rest of my content free, so thank you!