From smartphones to smart watches, 2013 looks ripe for even more weird gadgets that once used to drift around man's wildest imagination.
We only used to marvel at smart watches on the 21st century sci-fi movies which depict Hollywood actors pulling out a wrist watch to call for reinforcement from their control base. In the 1980s, Casio calculator watches emerged, but their luster was short-lived. Thereafter, other manufacturers started to churn out modified watches with a bang, but ended up with a whimper.
Now, we have every reason to look forward to really smart watches that we can casually wear, no small thanks to the teasers of top-of-the-line smart watches presented at the recent Customer Electronic Show (CES) 2013. But to begin with, the concept of smart watches is nothing really new to the tech world. These gadgets have been around for some time, except that not much fanfare was afforded to this wearable technology until CES 2013 paraded a good deal of high-end devices, which included smart watches that function more than just telling time.
I'm Watch
One of the smart watches that captured the spotlight among tech consumers was the Italian brand I'm Watch. Tagged as one of the coolest and most expensive smart watches, I'm Watch seamlessly brings your smartphone's functions right to your wrist as it syncs with Apple's iPhone and Google's Android platforms. This gadget comes in aluminum chassis and titanium or gold bands. I'm Watch is tethered to your smartphone via Bluetooth to keep you posted of incoming calls, new Facebook messages and emails. With its 1.55-inch, 240×240 color display, and 4GB built-in storage, you can just as well listen to your favorite music and take a glimpse of the current weather and calendar. Entry-level I'm Watch is priced at $349.
Pebble
Another glitzy smart watch to anticipate this year is the customizable, Google Kickstarter-financed Pebble, which has already raised more than $10 million before officially taking off at CES. The gadget is set for shipping on January 23, 2013 with its low-resolution prototype and Bluetooth 4.0 that also syncs with Android handsets and iPhone to get updates from your social media accounts and email. For fitness-conscious tech geeks, Pebble is the smart watch for you. With its GPS-enabled function, you can download a vast slew of apps that track your speed, pace data and distance. Even better, Pebble's 1.26-inch screen utilizes the low-power ePaper technology to allow for sunlight readability, thus keeping the digital watch face essentially lit all the time. On a single charge, the battery can last up to seven days. Pebble smart watches will soon hit the stores at $150 in several colors, including cherry red, white, black, orange, and gray.
Si14 WearIT
Still for the health-conscious consumers, there's another Android smart watch that comes your way: the Si14 WearIT Sports Watch. Though in its prototype stage at present, this smart watch promises lifestyle-friendly experience. Developed by the same people behind I'm Watch, WearIT helps you track your health by pairing up with external heart monitors, blood glucose meters and other health-monitoring devices.
Martian Watch
For consumers who still can't live without the analog design, the Martian Watch is the sleek gadget that may satiate your Dick Tracy alter ego. The smart watch, also funded by Kickstarter, is built with a hands-free voice communication to listen, talk and initiate voice prompt without having to snatch your phone from your bag or pocket. With its Bluetooth-enabled connectivity as in other smart watches, Martian Watch allows iPhone 4S and 5 users to initiate Siri voice prompt. Through the LED screen, you can see weather updates, SMS, notifications and even the person on the other end of a phone call. If you are on busy mode and not up for incoming calls, you only need to shake the smart watch. Entry-levels of Martian Watch are valued at $249 to $299.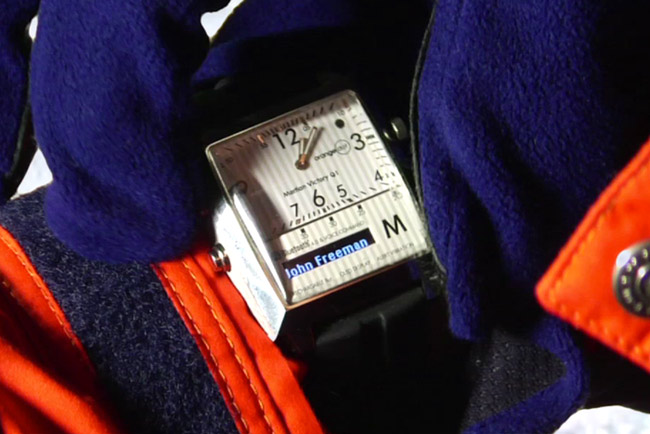 WIMM One Smart Watch
While all the smart watches mentioned above need to tether to smartphones to maximize their features, one gadget of this kind can directly connect to a Wi-Fi network to see its flare of functionalities: the WIMM One. This Android-based smart watch that boasts of its micro app store can bring to your wrist news updates, social media notifications, and weather conditions at every junction you wish. WIMM One is priced at $199.
The coming days are definitely made more exciting by the spurt of high-end gadgets that are set to give us surprises as the electronics world continues to evolve into something smart.
Disclosure: As an Amazon Associate, I earn from qualifying purchases. The commission help keep the rest of my content free, so thank you!