The Sennheiser PXC 480 headphones were released earlier this year and they are considered the wired version of the PXC 550. Sennheiser is among my favorite headphone manufacturers as I'm using the Sennheiser HD700 as my daily driver right now. Therefore, I really hope they will offer a great pair of noise-canceling headphones to compete with Bose and Sony.
Unboxing Video
Design & Features
Inside the box, we have the PXC 480 with an attached cable, a USB cable, and an IFE adapter. The design of the headphones doesn't have anything special as it is made mostly of plastic and comes in a black color. It feels good with a soft-touch finish on the outside of the two earcups but they don't look like premium headphones with a price tag of nearly $300 at all.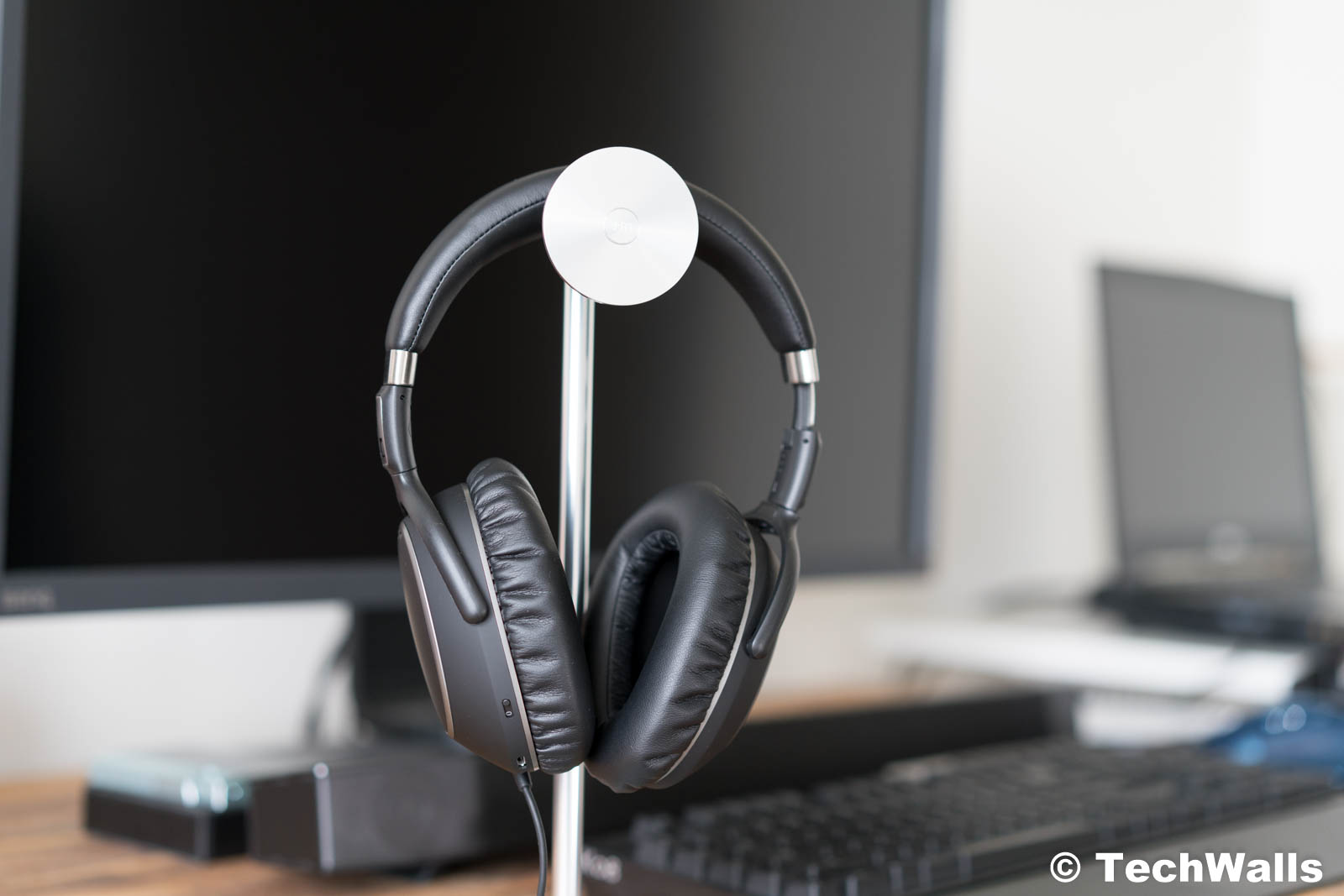 The earcups can be folded inwards and folded flat, however, the size is still not as compact as I expected. This is not really a problem because I can put everything in the carrying case and I don't want to sacrifice anything for a compact size.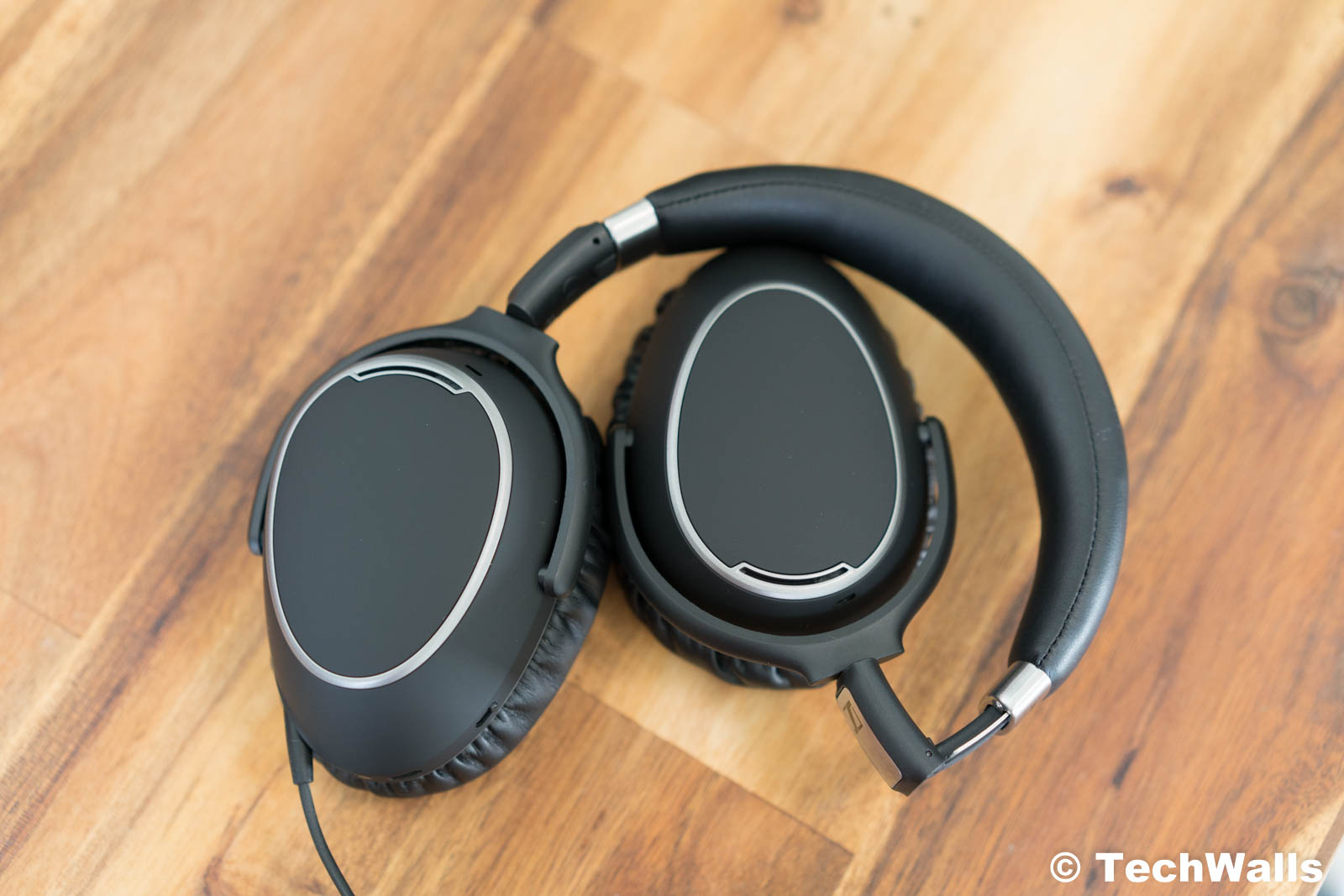 The headphones were not so comfortable when I started using them. I could feel the pressure on my ears, the earpads are not large enough and still touch my outer ears. My ears became hot and unpleasant after just about 30 minutes. The primary purpose of noise-canceling headphones is to use in noisy environments and I planned to use it on public transportation or long flights, however, the comfort really made me think twice. Fortunately, I got used to them in a few weeks. The PXC 480 headphones sit much more comfortably on my head but I still don't recommend using them on a summer day. I adjust my room temperature to 70°F or lower and I no longer see my sweat on the earpads. Now, listen to music or watching a whole movie is not a big problem.
I appreciate that the noise-canceling feature still works even when I turn off the music. Therefore, you totally can detach the cable and use the headphones as a noise guard in a noisy workplace.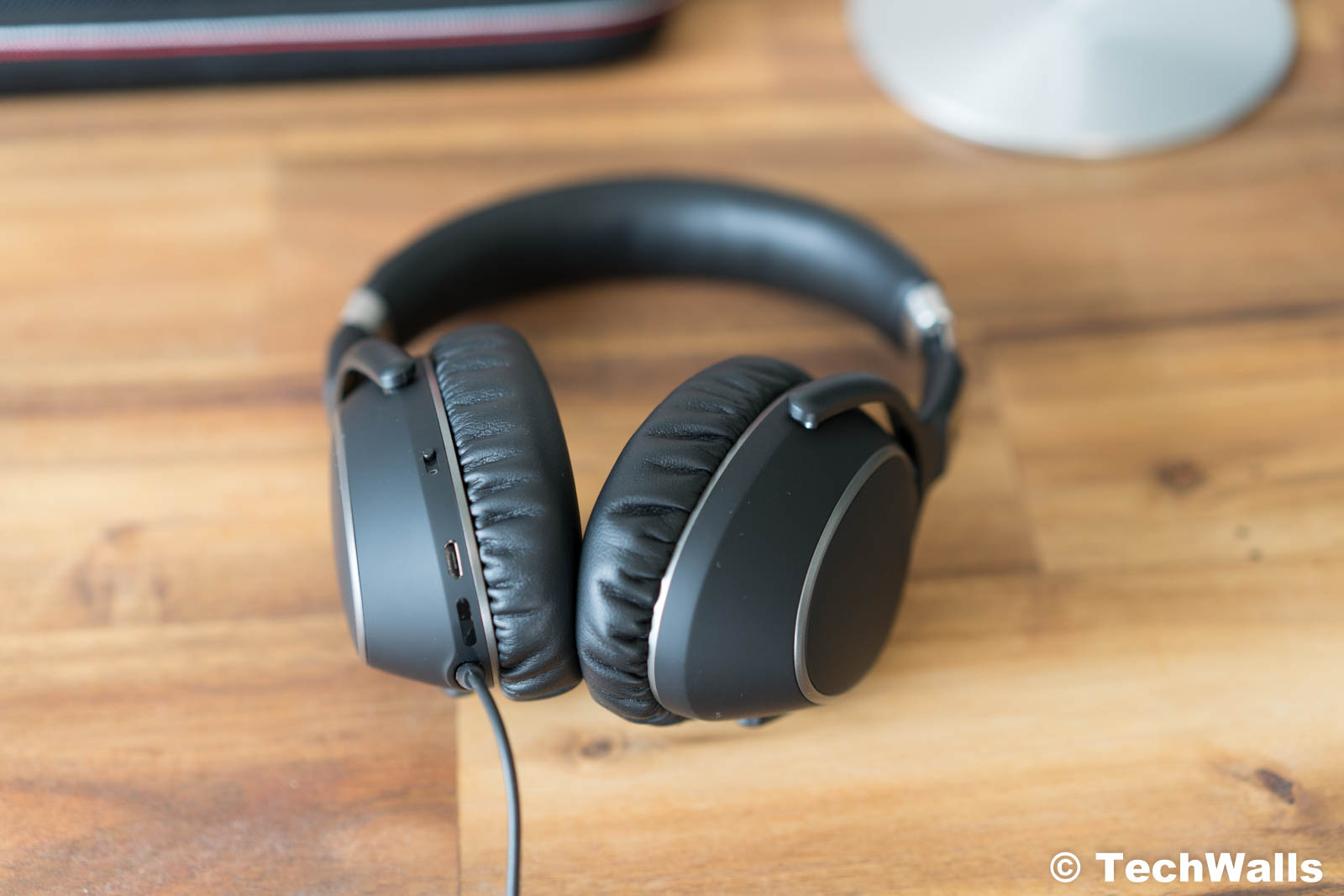 The battery life of PXC 480 is about 48 hours. These are not wireless headphones and the battery is just used to power the noise-canceling feature, so the long battery life is understandable. There is a battery indicator on the right earcup, so you can check the current battery level easily.
The only control switch is also placed on the earcup, you can use it to turn on/off the noise-canceling feature, or switch to the TalkThrough mode that allows you to hear the ambient sound without taking the headphones off. In this mode, you actually hear the sound from the built-in microphones.
Audio Quality
Most noise-canceling headphones just have an average sound and that's the reason why I don't use any of them in my home audio setup. Even the Bose QC25, QC35, or Sony WH1000XM2 couldn't meet my requirements in sonic characteristics. I hoped the Sennheiser PXC 480 is better but it is not an exception.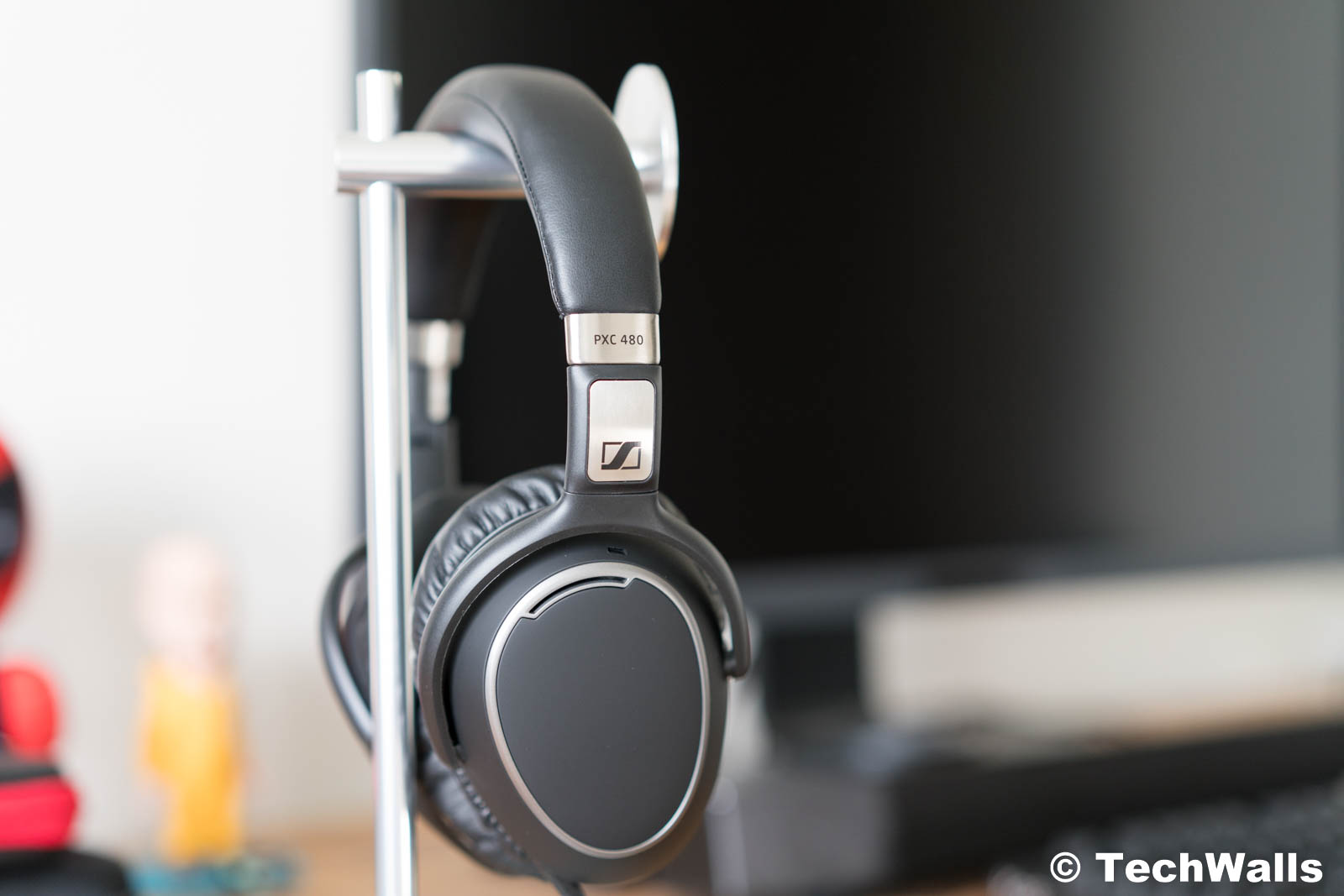 The Sennheiser PXC 480 produces an overwhelming bass and sometimes I feel really annoyed with the bass boost. It does not only make the sound muddy but also causes ear fatigue after just a couple of songs. It is almost impossible for me to listen to rock or EDM tracks with the headphones as they literally ruin the songs. Sennheiser tried to make a warm and rich sound with a V-shaped frequency response but the boomy bass is not really suitable for me. Having said that, the overall sound is not bad and I know many people will love the bass boost.
Again, we need to emphasize that these headphones are not built for audiophiles. Its most important feature is noise cancellation. The feature works pretty well as it could block ambient noises like wind, traffic, or a TV in another room. My neighbors were fixing their house and they drill on brick walls all day, the PXC 480 was really handy and it helped me focus on work during those days. They couldn't totally get rid of the noises but you will no longer feel annoyed. I turned on some symphony pieces and could forget about those drilling sounds. Even when I set the volume level pretty low, those disturbing noises are still reduced dramatically and don't bother me again. Everything becomes silent and this allows me to stay focused anywhere. The performance of the PXC 480 is on par with the top noise-canceling headphones on the market.
Conclusion
Pros
Compact and lightweight design
Great performance of the noise-canceling feature
Cons
Earpads are a little tight and hot
Boomy bass
The Sennheiser PXC 480 is a decent pair of noise-canceling headphones and their performance is excellent. However, it comes with a premium price tag and the audio quality leaves a lot to be desired. I can't recommend the product at the full retail price of $299 but if the price goes down to the $200 range, they are totally worth the consideration. In case you want better sounding ones, I'd recommend the Audio-Technica ATH-MSR7NC.
TechWalls Rating
Design & Comfort - 7
Noise Cancellation - 9
Audio Quality - 7
7.7
Good
Good-quality noise-canceling headphones with a premium price tag.
Disclosure: As an Amazon Associate, I earn from qualifying purchases. The commission help keep the rest of my content free, so thank you!