The issue of safety and security has been a lingering topic around the concept of a self-driving car, and not surprisingly, a new discovery of a major software loophole into the system has been spotted.
According to a research from the University of Cork's Computer Security Group, driverless cars can be flawlessly tricked into taking actions to evade a person or walls even when there is none. The trick will result in the car coming to a complete stop or take another direction that could somehow be detrimental to the passenger inside.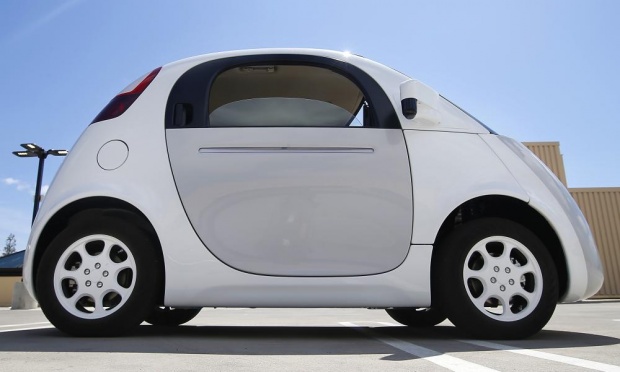 The vulnerable component of the car in this case is the lidar system, which works to take shots of the environment around the vehicle in order to track and identify the objects surrounding it. The system is installed on the roof of the car and detects the objects around using spinning lasers in order to create a three-dimensional representation of the world around it.
This laser ranging system can be hacked using a laser pointer tool and confuse the system into believing there is some barrier in front of it, causing it to make evasive moves by itself since it is autonomous.
Without the car passenger knowing it, attackers can manipulate the front of the car, its back, or any side of the vehicle the hacker wishes to trick.
Using the laser hackers, attackers can change the lidar's detection system to interpret echoes of other objects as similar to that of a pedestrian or barricades. The system that can be used by hackers to do this is an off-the-shelf tool that can trick a vehicle within a range of 100 meters.
And it is a low power laser system that comes at a cheap price, meaning almost everyone can buy the hacking tool and wreak havoc to driverless cars once they begin operations. Google is one of the major tech firms that is eager to launch a self-driving vehicle onto the streets.
What's worse is that hackers can also perform denial-of-service attack on the monitoring system of self-driving cars, thousands of them, so as to prevent them from detecting objects around, thereby paralyzing an entire fleet of driverless cars.
It is not clear whether the researchers have informed various lidar makers about their findings. The issue is critical because most driverless cars are designed to depend on lidar for 360-degree detection and monitoring. So it is important that car makers and lidar manufacturers alike look into this flaw.
Disclosure: We might earn commission from qualifying purchases. The commission help keep the rest of my content free, so thank you!