For quite some time now, Samsung has been one of the leading production brands for Android devices in the market. It has launched amazing products and guaranteed customer satisfaction. Following up to the needs of the customer, Samsung has now set eyes upon the lower end market. It is launching products which will suit your pocket and allow you to enjoy the luxury of latest technology at the same time. The Samsung Galaxy Player 3.6 is supported by Android 2.3 Gingerbread platform. It has a 3.6 inch display. It may not be as smooth as the Samsung smart phones, but it is quite good none the less.
Design
This product is simply a music player, so it is not rich in features. Compared to the Galaxy Smart phones, the features have no competition. The body is made of plastic, similar to other Samsung products. The built of the product is compact and very comfortable. It fits right on the flat of your palm and can be easily accessible using the thumb. Unlike most music players, the Samsung Galaxy Player is very light. You can easily carry it around without feeling burdened. It weighs a mere 4 pounds. Its dimensions are 4.6×2.6×0.4.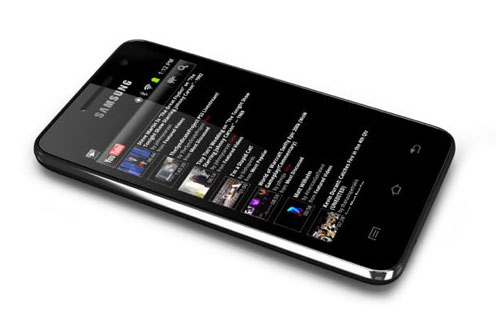 Features and Specifications
The screen resolution is a bit disappointing. The display is 3.6 inches big and it houses a resolution of 480×320. The device is powered by 1GHz single core processor. So, it just has the basic requirements to run the basic apps and games. Games which require greater RAM and flash content are beyond its level. It has an internal storage capacity of 8 GB. It seems disappointing. But what you have to keep in mind is that this product has been designed to meet the affordable market. It is not a Smartphone but a music player. It more or less replicates a first generation Samsung Smartphone. You can boost the storage capacity by using the micro SD card slot.
Camera
It has a simple 2 MP camera at the rear end. The front end houses a VGA camera. The resolution again is nothing superior or flattering as compared to Smartphones. You can take basic shots. The video quality is nothing extra ordinary. All in all it is equipped with a camera which provides the basic services of clicking and recording, low resolution images and videos.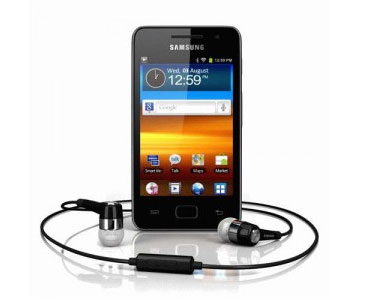 Software and Other Features
The best thing about the Galaxy Player is its user interface. It is easy to use and well designed. It is easy to move about from one app to another. The main feature of any music player is its sound quality. It does not disappoint in this domain. The sound is crisp and clear. The Samsung headphone quality is on another level. Apart from that, the Sound Alive feature integrated in the device allows you to change the levels of sound. Well, as the device runs on Gingerbread, you can expect a lot of applications already stocked up. It also includes an FM player, a GPS, Bluetooth and Wi-Fi connectivity.
Services
You can connect to all DLNA devices with the help of apps like All Share. You can even access the Samsung Smart TV. So all in all you can connect to a lot of superior devices with the help of this small and inexpensive player. Do not get bogged down by the lower end features. Focus on the price ($149) and check the quality and amount of services you are getting access to from a simple music player.
Performance
It has got an Android Gingerbread on board and a 1GHZ processor to power it up. The running of the device is smooth without any glitches. You can play your music and stay connected at the same time. The battery life is simply off the hook. It can power the device for over a day. You can listen to your music all day long without having to worry about running out of charge. Like other players, it supports video playback as well.
Conclusion
There could be so many upgrades to this model. But again, upgrades would also boost the price of the device. The Samsung Galaxy Player 3.6 is a basic media player which is powered by Android. There can be no comparisons made with iPhone. Although it is cheaper, the display resolution is nowhere near Apple's product. The price and features are highly compatible. It brings to you a great interface and battery life. Add to that your familiar Android experience on your cool music player.