For many bloggers, the high point of their career is when travel becomes apart of the job. Whether the blog is paying for the trip for you, or you are reporting with your own funds, traveling outside of your home base is a gift and a curse for many. If you are in the technology realm, you may be required to travel to a conference, workshop, or social media event. Fashion blogger? You may find yourself traveling to interview people in the industry, or possibly cover a fashion show. It is fun to travel for work, but to make your reporting from the road worthwhile, you must follow these tips.
Bring Your Office With You
When you are traveling on the road for pleasure, one thing you want to do is get rid of work all together. However, when you are traveling for your blog, it's important to find the best way to bring the office to you on the road. This is done successfully with having this checklist. First, make sure to obviously bring your laptop. This will be the mecca for your office on the go, without your laptop, don't expect a successful story. Secondly, I highly recommend an iPad. You may be thinking to yourself, "I don't have the money for an iPad". Not to worry, an iPad can also be rented. How? One photography rental site, BorrowLenses, doesn't just rent out DSLRs and accessories. You can also rent a 64GB Wifi iPad 2 for 3 day, 1 week, 10 days, 2 weeks, three weeks, or even by the month. An iPad is perfect for those places where a laptop just wouldn't work out space wise. Most hotels and convention centers have an active WIFI connection, so your laptop or iPad will always be connected. One travel tip, make sure the place you are staying or where the event you are covering, will have such a connection. If such a connection isn't possible, make use of your smartphone. Most smartphones these days have great mobile blogging applications that will allow you to keep the website well updated while traveling and reporting.
The Essentials of the Knapsack
We expect that you don't want to bring your whole suitcase everywhere you go while reporting. Here's what you should look into bringing with you when you are on the go reporting. First, it's important to bring some sort of device to capture the event. You could bring a DSLR or a pocket digital camera, this will allow you to have some photos to accompany the reporting. Aside from a DSLR, you'll need something to jot down interviews and other notes to accompany your reports. You may think that this would be where I would recommend some digital device. Not always in this case though. Bring with you a notepad or possibly some recording device is better in my opinion. They provide a faster way of gathering information, and due to the fact that you may be using your iPad or laptop for other reporting, you want to make sure to preserve the battery life on those devices as much as possible. Other smaller things to add into your sack can include something quick to eat, like a granola bar and water, because you never know how long the event can last and whether or not something good will be there for you to enjoy. You may also want to bring with you chargers and a spare battery for all of your devices with easily detachable batteries. You don't want an embarrassing moment.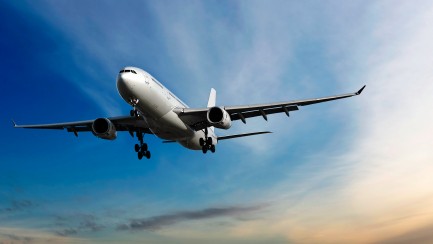 Experience the Vacation
We've covered the essentials needed for reporting the story. However, once you are there, there's a good chance you'll be there for more than a day. With a place being new to you to visit, you'll want to ensure that you create memories for the time. If you are 100% driven on covering the story, your readers will see this and not find the reporting to be with personality. This is why I recommend writers to also have a special piece on possibly covering points of interest in the city you are reporting. For example, if you are covering a technology event in Silicon Valley, why not have a piece on covering technology startups in the area. You may even be able to interview a couple to feature in an article. Being in a new city presents a great amount of extra articles to have for weeks to come. It's important to try to make the trip 55% enjoyment, 45% work.
Plan Before Hand
One important tip is to plan your trip before you go. If you just jump in and not plan any time for enjoyment or for meeting up with others during the event you are covering, you'll try to fill in any extra time you have with work. Planning before hand to try out a restaurant in the area with a fellow reporter or individual in the industry can not only be a great time to relax, but also the perfect time to network. If work seems to be too hard for you to handle, due to the fact that you are not only reporting in a new city but also having to travel to and from there, you can always get a writer to report for you back at the office. They can be the individuals to organize and edit for you, leaving you with the lighter but still exceedingly important job of gathering the content. You'll feel important in this process because the content wouldn't be available without you, and the writer in this will feel like an important part of the story.
Build Relationships
In the end, the best tip we can give is to use this time as a great way to network and build relationships in the industry. They will be the individuals you will go back to again and again to collaborate new projects and to also possibly be a friend to visit when in the city. Aside from other jobs and industries, the blogging world is a fun and booming industry that makes it possible to mix fun and work at the same time. New relationships can create great material for future articles and reports.
Disclosure: We might earn commission from qualifying purchases. The commission help keep the rest of my content free, so thank you!