As a blogger, many times an office is the space that I make it. While I do have a set office, there are a lot of instances where my articles are being formed in a car, between classes, and more. This makes it more essential than ever to have the best tools available to me to make this an easier possibility. As freelancers, a device that some may see as for play can be a very productive device for us. One of which includes the iPad, and here are five ways it's productive.
The Apps Available
If you are a Mac user, then there is a huge chance that you are already familiar with this software. If not, iWork is a grouping of three applications that help make presentations for work a bit easier to create. Numbers, the first component, allows you to make high quality graphs and charts. Interested in making a presentation PowerPoint, then Keynote is the application for you. Need to dish out a quick document? Then Pages is the application you are looking for. All of the applications are downloaded and bought separately on the App Store for $4.99 each.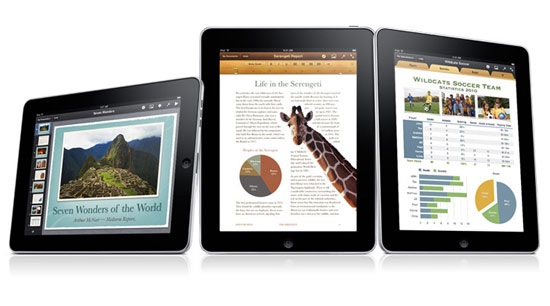 Dragon Dictation
Some of the best ideas come in the most unlikely places, or at least that is the case for me. Dragon Diction allows you to jot down those ideas in a familiar but modern environment, on your iPad. Aside from notes, you can also create status updates on Facebook, Twitter, and more. You can create friendly reminders to yourself, reminding you to do anything from preparing the next presentation to remembering the next meeting. Dragon also allows you to create emails and text messages in fast speed. Plus it's free, so what more can you ask for?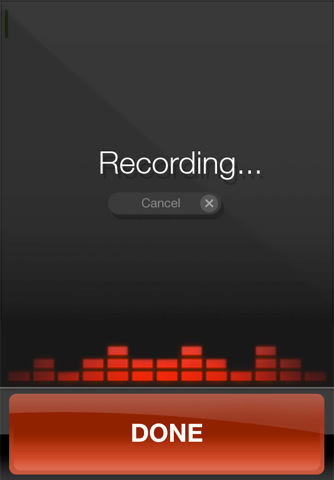 Staying connected with your business clients and coworkers to essential. While this is very easy to accomplish outside of an office setting, with many programs like Skype, they don't offer the necessary features like collaboration with documents. Cisco Web-Ex Meetings allows you to perform document sharing, videoconference, and more. Cisco Web-Ex Meetings is only available for iPad devices.
Dropbox is an essential service for any working professional. Dropbox allows you to save all of your documents and other materials into a Cloud based service, making them essentially available just about anywhere. Dropbox is free to use, however more space comes at a yearly cost. Dropbox is available on iPhone, iPad, iPod Touch, Windows, as well as Mac, so your content is available truly anywhere. To confirm this more, Dropbox doesn't require a special program to view and manage your documents because Dropbox is also available through your web browser. Dropbox is free to download from the App Store.
There's nothing like paper and pencil to jot down your thoughts and meeting notes. However, paper can get burned, lost, or damaged. All you need is a small rip to ruin all of your thoughts. However, technological advances have made it possible to have your thoughts available in a digital realm, protected from the same things that may damage your paper notes. Penultimate is one of my favorite note taking applications on the market. The interface is very life-like, and it takes advantage of the iPad's generous screen real estate.
The Cost Factor
When you put it into perspective, using an iPad to satisfy your business needs can be a bit cheaper than, say, a Mac. An iPad in the short and long term can be drastically cheaper than a Mac. The high end model for an iPad, the 32GB WIFI+3G only costs you $829. An entry level Mac laptop can cost close to $1000. In addition, service fees can come out cheaper. To keep up an iPad Internet subscription is cheaper than an iPhone or broadband Internet connection. However, you don't get the calling factor that you can get out of the iPhone.
Greater Mobility
One factor that is the biggest appeal for prospective iPad owners is the greater mobility. While you can use your iPhone to do many tasks, including emailing and business applications, you don't have the application support and screen real estate that comes with the iPad. Plus, the monthly calling fees can be an added cost that you may find unnecessary if you are not using it for calls and text messaging. The iPad is able to go and fit anywhere, something your Mac can't really say. Plus, if you are on the road, you can just utilize the iPad's 3G support, something you Mac also can't say without a data card.
Disclosure: We might earn commission from qualifying purchases. The commission help keep the rest of my content free, so thank you!