In a video produced by the nonprofit foundation Code.org, Microsoft Chairman Bill Gates, Facebook CEO Mark Zuckerberg and Twitter Co-founder Jack Dorsey each make a case for why young people should learn computer programming. Technology is everywhere – it has become an essential part of most people's daily lives—yet the average person's knowledge of how it works and how to manipulate it is still shockingly low.
"Our policy at Facebook is to literally hire as many talented engineers as we can find," Zuckerberg says. "The whole limit in the system is that there aren't enough people who are trained and have these skills today."
Code.org argues that while there is a worldwide shortage of computer programmers, only 1 in 10 schools in America teach kids how to code. This is true even though countless trend-watchers predict that the tech industry is poised to be the most competitive industry in the future. Indeed, global IT spending is on the rise, and the U.S. is responsible for the greatest portion of that increase. According to CompTIA, a nonprofit trade association for the IT industry, global IT spending will exceed $4.8 trillion in 2018, with 31 percent of those dollars—$1.5 trillion—being spent in the U.S.
"Learning a coding language is now as vital and useful as being bilingual with human languages," according to Launch After School's website. This statement is as accurate as ever. Here are three signs that the tech industry is becoming more competitive. Those who can acquire the skills to be a part of it—not just as consumers, but as creators—stand to enjoy productive and rewarding careers.
1. IT education is changing. Hard, hands-on computer programming skills are valued more than an academic, theoretical understanding of computer science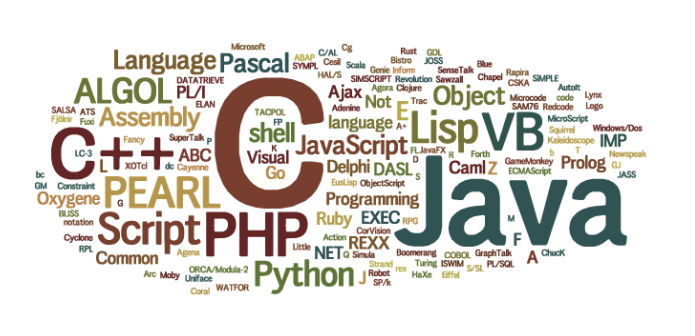 ITProPortal predicts that in the fast-moving tech world, the computer science grad may soon be a less desirable hire than an individual who has hands-on experience writing code. In fact, large companies like Ernst & Young are dropping their degree requirements for applicants, and other Fortune 500 employers could soon follow suit. For this reason alone, we should be teaching four-year-old's computer programming languages with the same earnestness we teach them spoken language. Having a fundamental understanding of how computers work from an early age can ensure a fluency and ease with technology that most adults today simply don't have.
2. Innovation will be constantly required for IT companies to stay ahead.
Game Developer Alan Thorn told ITProPortal that the games market is flooded with choices. Many offerings are free, and gamers can be fickle in their loyalties to a product, making it important for developers to always remain one step ahead of current trends. To succeed, Thorn says they need to either create exciting new options that gamers will enjoy or "imitate skillfully." Sreelatha Sankaranarayan, author of "Learning IBM Bluemix," predicts that an ever-growing startup culture will shift the business landscape, with the ideas of grassroots developers coming to the fore. Crowdsourced ideas in software are also raising the bar for innovation.
3. A strong IT presence will not be a "nice-to-have" for tomorrow's companies. It will be essential.
When we say "IT presence" we mean anything from a well-designed, public-facing website to a well-thought-out company intranet that increases efficiencies and improves workflow. We mean keeping up with current social media platforms, understanding cybersecurity, making the best use of cloud-based computing, and understanding how to align tech and business objectives to achieve results. Technical acumen is an important part of our economy, and in the future, CompTIA asserts that jobs that didn't need technical know-how before will now require it. Moreover, if a company doesn't have the in-house knowledge or resources to maintain its own IT team, it will spend dollars on acquiring the services of tech partners. IT skills will be needed everywhere, regardless of the industry.
Disclosure: We might earn commission from qualifying purchases. The commission help keep the rest of my content free, so thank you!