People online don't know who you are, who your friends are, what you're like, or if you are a good person. Visitors see only your site, and you have one chance to make a solid impression and get them to keep coming back. This post is not going to be about the happy things in blogging, it is going to be about focusing on what you're doing wrong so that you can make your site better. If I sit here and applaud your victories, that makes us all feel fuzzy on the inside, but constructive criticism and constant improvement is what has built the best blogs and created the most successful careers.
So, I'm going to be dreadfully honest. Visitors come to your blog, take a look around, and hate it. This does not happen just occasionally, I can guarantee you that, if you have a lot of traffic, it probably happens on a fairly regular basis. I know that some of the sites I visit aren't horrible, they could give me value, but there is something about them that just irks me to no end. If you can fix these pet peeves that many internet users have, you can keep visitors content and help to give the world lower stress levels.
Add A StumbleUpon Button. Please.
This is what actually prompted me to write this post on TechWalls today – I was trying to submit a link that I really liked from a site that I had just found, and I could not find a StumbleUpon Button. Anywhere. People want to share your content. Make it easy for them to do so, and you won't get angry readers. I don't want to have to open a new tab, go to the StumbleUpon website, login, click on a couple of links, and then submit a new link. Give me a button, for crying out loud! You might have had a power Stumbler about to put your content on his channel, but your lack of preparedness lost you this opportunity. I know tons of internet users who hate blogs that make it hard for readers to share content on StumbleUpon, one of the biggest sources of traffic in terms of sharing.
If you're complaining about how you don't have enough space to put a button, stop. I didn't say that visitors need the button to be prominent, I said that they need it to be present. I'm willing to do a bit of looking – scrolling down to the bottom of a post and opening a share tab, for example – this is a lot easier than the alternative of having no button.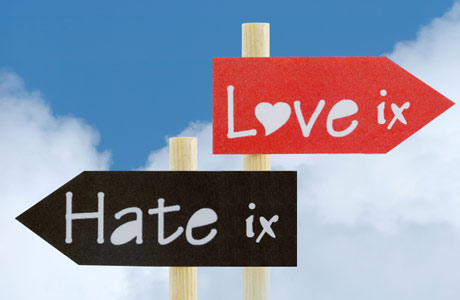 Do Not Set Video Ads To Automatically Play
There are a couple of sites that I used to visit on a regular basis which I have blacklisted. Why? Because they decided to irk readers in exchange for making a little bit more on ads. In this day and age, readers are really averse to blogs which have video ads that automatically play, or have any kind of obtrusive ads, for that matter. Remember one of the most important rules of blogging: keep the reader valued first, and your revenue stream valued second. If you switch those priorities, you will lose readers, and you will, in turn, lose revenue. If you please readers, I can assure you that you will make more money than if you stuffed your blog with obtrusive advertisements.
Small Pictures Create Anger
When I click on a post, many times it is because the thumbnail picture for the article has caught my attention. (Remember how important it is to use interesting pictures, even if you have to take them from creative commons.) If I open up the post, and the picture is only a couple hundred pixels wide, I close out of the site and search for the topic elsewhere. I don't have laser vision – make the thing big, for crying out loud! At least 550 pixels wide is my recommendation, though I say that bigger is better. If you can, shoot for 600 pixels wide! (This depends on how wide your site design is, but you can usually alter that metric fairly easily.) Readers hate your blog when you tease them with an interesting thumbnail and then give them a tiny, un-seeable image.
Nobody Likes Pop-Up Ads
Pop-Up Ads certainly aren't as annoying as video ads that blare whenever you get onto a page, but they still deter many readers. If you have Pop-Up Ads, and you are adamant about keeping them on your site, then make sure you have some good settings. For example, only have them come up if a reader has looked at at least three pages, or something like this. If they get a taste of your blog before you show them a semi-obtrusive ad, they'll be less likely to rage quit your site. If the first thing they are bombarded with is a Pop-Up ad, you can bet that they will be less interested in your site. (Note that some audiences have a higher tolerance for this kind of thing than others.)
No "From Around The Web" Traffic Sharing Trash
This is an absolute rule that I employ and a rule that I think all honest bloggers should employ. This new fad of putting "from around the web" traffic sharing trash on your site is ridiculous. It just tricks readers into clicking links, and it is a dishonest practice that you need to stop. If you do not know what I am talking about, read the next two paragraphs and be appalled. Most of you have probably seen it on sites, and it has probably frustrated you as it does many, many readers.
At the end of posts on many rather popular blogs, sites will put pictures of related posts. Many sites, however, participate in traffic sharing services which send a percentage of traffic that you send to other sites to your site, increasing your numbers. Sounds like a good deal, right? WRONG. Readers absolutely abhor this tactic. Scribol and MGID are two sites that offer this service, and I have been contacted by both of them in regards to my geek culture blog, and I politely told them both that they could both get lost. Their "articles" are plastered with misleading titles and misleading pictures that often include near NSFW content and descriptions. (If you visit the sites you'll see what I mean – they put these things to entice ignorant readers into clicking into trashy content.)
Not only is much of the content horrible, a site that offers these links also always redirects through the main hosting site, so readers think that they are getting to an article, but are actually met with more unrelated articles with risque images on them. Some relatively popular sites that participate in these arguably dishonest tactics, which make readers hat your blog, have only learned the error of their ways after Google hit them hard in the new Panda update. Read about Blogger Bonus' experience if you still don't believe that this is a bad idea. Not only will you lose loyal readers, Google will burn you.
Disclosure: As an Amazon Associate, I earn from qualifying purchases. The commission help keep the rest of my content free, so thank you!