Amidst endless reports of privacy intrusion in the past couple of months, mostly involving users of social networking sites and email services, it's time we review some useful methods to protect our identity online.
Facebook in particular is one of the top targets of attackers, either hackers or third-party prying eyes. That is so because the more than $200 billion social media giant generates billions of dollars just by selling ads, which means selling personal data no matter how it claims to maintain user privacy. Add to your dilemma the constantly nagging features that populate the favorite social networking site of netizens.
Read also: How to Delete Your Facebook Account? And Why
There are ways, however, to maintain your privacy while navigating through the Facebook site. That is to say, you have to change and tweak some settings in order to throw the privacy cloak over your account.
Like browsers, the Facebook Search feature also stores data of your recent searches and the saved searches are easily viewable once someone else opens your account.
So to clear your search history on Facebook, click the dropdown arrow found at the upper right corner on your profile and go to the Settings menu to change your settings. Once there, proceed to the privacy tab on the left menu and click on the option "Who can see my stuff?", then on the "Use Activity Log" in order to view the data of whom you have searched in the recent past, and which Facebook is hiding all these years.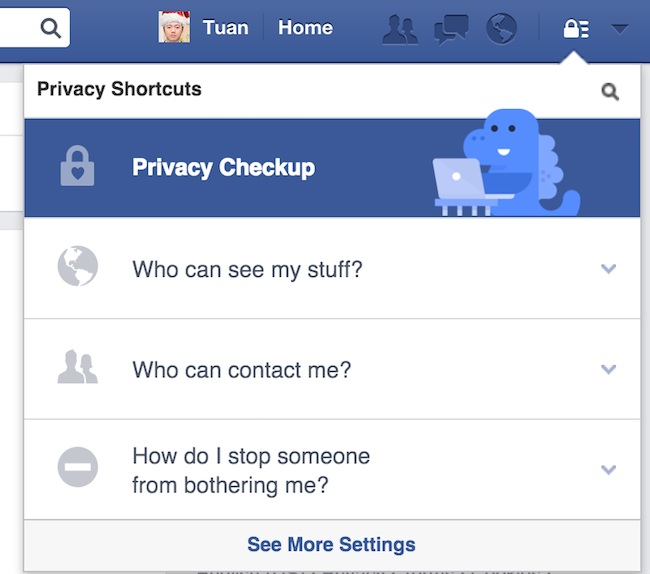 The search option must be hidden once you open your activity log for the first time. Find and click the "More" option under the "Photos" tab lists and locate the "Search" option in order to find the "Clear Search" selection.
To change the privacy settings of your posts in general when you share it through Facebook, go to your settings page and click the privacy tab found on the left of your page. Hit the edit button and in a dropdown menu you will see options of what you ought to do. To restrict your visibility of posts in the future, click friends instead of public, which will expose your posts to the more than one billion Facebook users.
There's a new Facebook feature that everyone, however, wants to disable by default: the video autoplay. This was probably meant to spare users from having to click on a video to play it. But a lot of users find it nagging. So to change that, click on the arrow found on the right of the screen and hit the settings button to navigate to the videos link, from where you must click the menu beside the autoplay videos" option and change the default setting to "off."
Disclosure: As an Amazon Associate, I earn from qualifying purchases. The commission help keep the rest of my content free, so thank you!