Online faxing is the latest substitute for the traditional fax machine. It's a virtual tool that allows the transmission and receipt of fax messages via the internet. There's no physical fax machine involved at all. All fax communication is done through an online fax portal, which is accessible through the use of smartphones, computers, or an e-fax application.
Anything that can improve the processes or operations in your organization and increase business productivity is worth taking a closer at. But how do you know if online faxing will benefit your company? To determine this, it's essential to learn about the pros and cons of online faxing:
Benefits Of Online Faxing
Modern technology has immensely impacted business processes; it's not a surprise that online faxing has become so popular. Take a look at the pros of online faxing: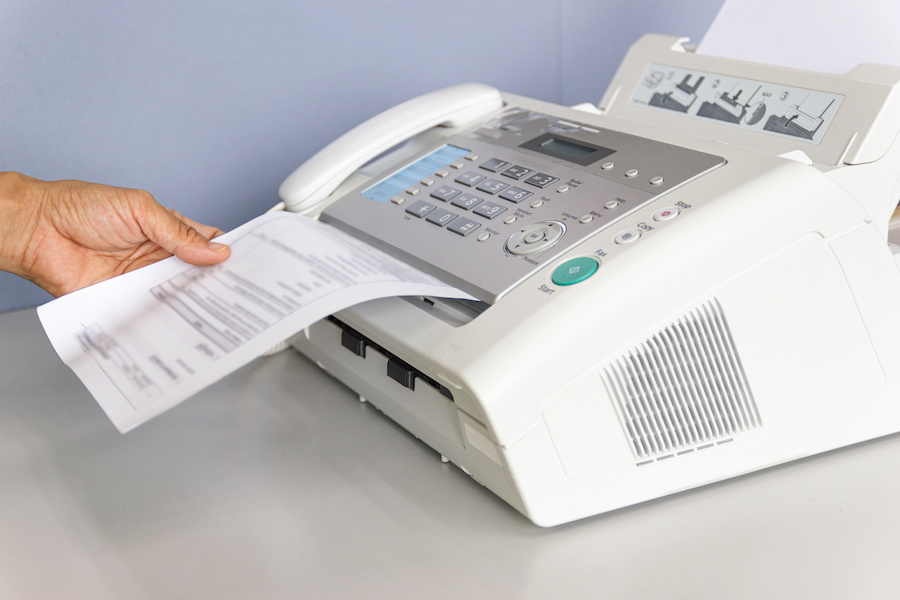 Accessibility
Online faxing has all the functionality of older fax machines. Online fax applications are available on mobile devices, as well as on personal computers. In addition to the features you'd expect in older fax machines, it also brings in new features like document sharing and multi-user functionality. This means multiple users can send and receive faxes simultaneously.
Convenience
If you're wondering how to send a fax without a fax machine, you'll quickly realize it's very easy to do because there's no hardware or special software installation required. You can simply go online, create an account, and start faxing right away without having to worry about waiting for the paper to arrive, dealing with busy tones, or other problems. Because online faxing doesn't use a traditional fax machine, you can virtually fax anything, anywhere—even if you're on the road or abroad. When you're not at your desk, you don't need to get up and go to an office to use the fax machine; you can use it while you're sitting in your house or office!
Saves Money
Online faxing refers to the use of computer networks and internet protocols to transmit documents instead of using a conventional fax machine and telephone line. It's generally much more cost-efficient than using a physical fax machine because there's no need for a separate fax modem, which is required to send and receive faxes.
Instead, the only thing the user needs is a computer with internet access. This type of service usually includes features such as multi-faxing, fax broadcasting, and the ability to share documents with multiple users with the help of an electronic fax number. One of the great things about using e-faxing is that you can get unlimited faxes sent and received for one low price—all of these features let you reduce costs that'll benefit your business organization.
Security
With online faxing, there are no more worries about missing a document. You just have to log in to your online portal and your fax messages will be sent to any fax account with an internet connection. In the same way, you'll receive your expected documents as soon as you log in, without the risk of any unauthorized person gaining access to your documents.
Drawbacks Of Online Faxing
Like all kinds of technology, there are both advantages and disadvantages to online faxing. Here's what you need to know about the cons of utilizing online faxing for your business:
Online faxing doesn't use your phone line, but you'll need a reliable internet connection if you plan on sending and receiving faxes regularly. Businesses should get a higher-speed connection for this purpose, as any extra traffic can affect the efficiency of your e-fax application.
One drawback in using online faxing technology is that it relies on whether or not your contacts have prepared their online faxing setup. E-faxing may make things more convenient and quicker on your end, but you may still have to wait depending on the system or tools that your partners or clients are using.
You'll need to sign up for a plan to gain access to the services of an online faxing provider. The subscriptions typically include the number of pages that you can send and receive each month. This isn't necessarily a drawback; however, it's pertinent that you choose a plan that's suitable for your organization's needs to prevent any additional costs.
Takeaway
Online faxing is rapidly growing in popularity. Also known as internet faxing, digital e-faxing, or simply online faxing, this technology is the use of computer protocols and web-based applications to send or receive a fax instead of using a traditional fax machine to transmit documents. If you believe your business can benefit from an eco-friendly and convenient, and risk-free process, then online faxing is for you. With a large number of online fax providers, getting your faxes sent and received will be simple and very affordable. With a reliable internet connection, your e-fax provider will be able to deliver your fax messages almost immediately.
Disclosure: We might earn commission from qualifying purchases. The commission help keep the rest of my content free, so thank you!