Poweradd is a very new brand for most of us, therefore, it is very difficult to give it a chance. I also had many doubts before testing the Poweradd SoundFly A1 Bluetooth speaker, however, it is actually much better than I expected.
Unboxing & Sound Test
Design & Features
Although the Poweradd SoundFly A1 is an affordable speaker, it has a very sleek design with an aluminum body and touch controls on top. It supports NFC, so you can pair it with your smartphone with a simple tap.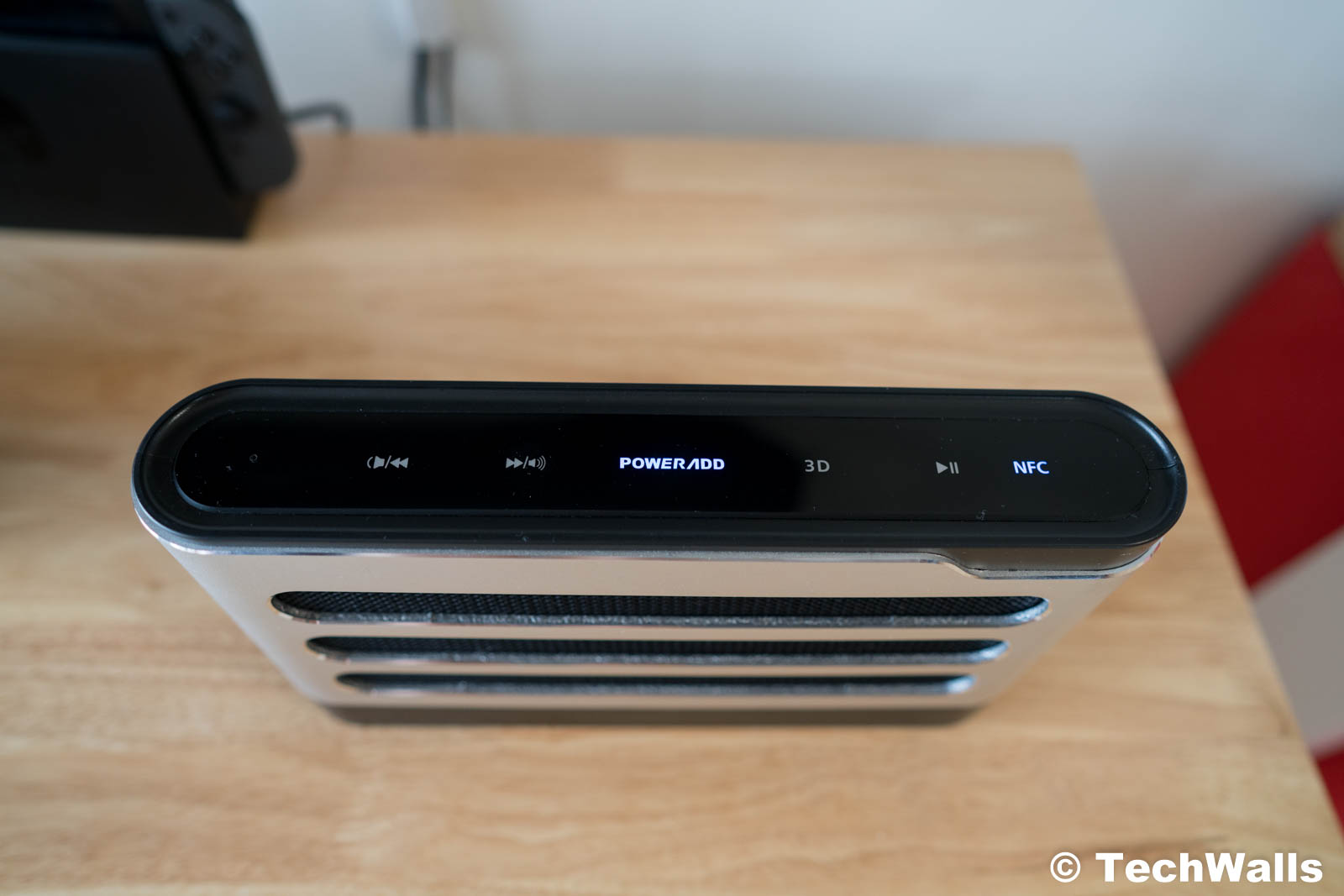 The speaker has a very interesting design as a metal piece wraps around the body and it has cutouts for the 4 drivers inside.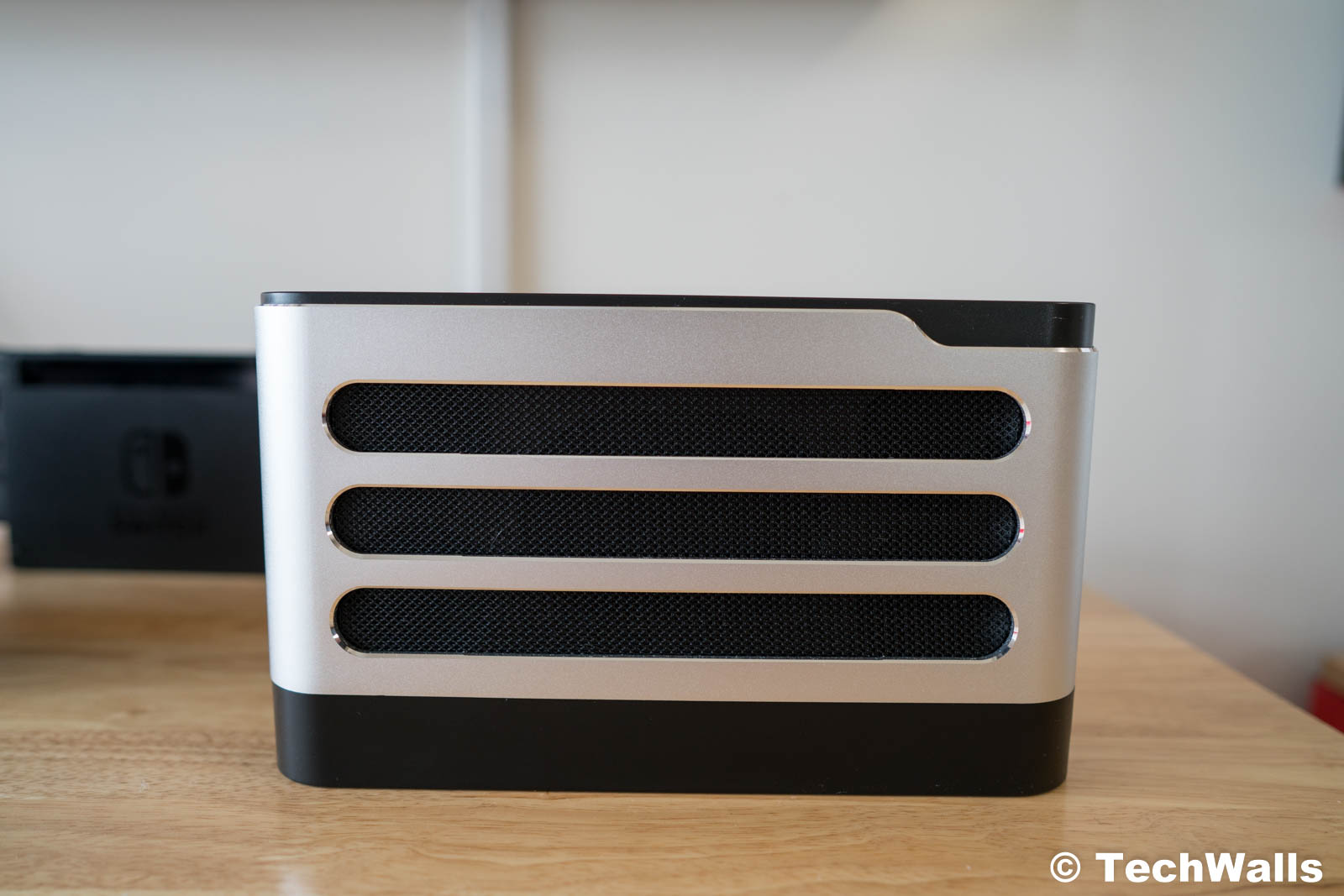 The battery life of the SoundFly A1 is just average. It could last around 6 hours on a single charge and a full charge takes over 2 hours.
I'm just a little disappointed with the Bluetooth connection. It becomes inconsistent when I place my smartphone just about 10ft away. I can see some hiccups every time something is blocking the way. The connection is better when I move the smartphone closer to this speaker.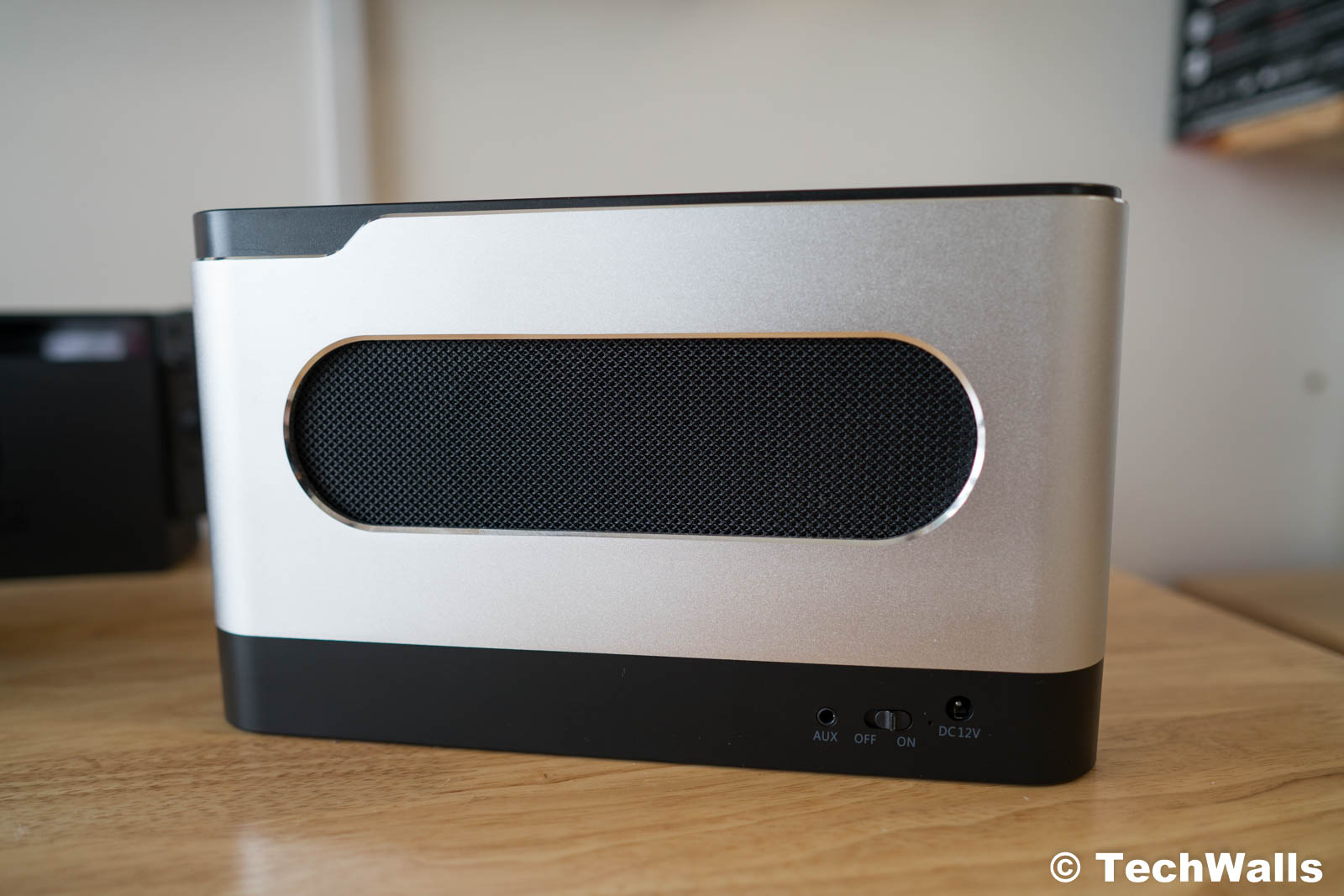 Another disadvantage is that I can't charge it using a USB charger because the speaker has a proprietary charging port. This is quite inconvenient as you will always need to carry its bulky charger when traveling.
Audio Quality
The Poweradd really surprised me when I turned in on for the first time. It produces a full and rich sound that is not so common with Bluetooth speakers. I really love the emphasized bass response as well as bright and well-controlled highs. The mids are also pretty clear and smooth.
The speaker can be cranked up to a very loud volume lever, however, I don't encourage you to do so because it will reveal a lot of shortcomings; The sound becomes harsh and distortion starts appearing.
It is best to use the speaker at a moderate volume level. It is actually quite powerful when I play it in my room. The soundstage is amazingly good and it doesn't feel boxy like other speakers. I tested this speaker and the JAM Rhythm at the same time and the Poweradd outperformed in every aspect.
Conclusion
Pros
Modern design
Impressive sound
Cons
Average battery life
Inconsistent Bluetooth connection
The SoundFly A1 is not a perfect Bluetooth speaker but it really sounds amazing at an affordable cost. Many customers love it, so it is totally worth considering.
TechWalls Rating
Design & Features - 8
Audio Quality - 8.5
8.3
Good
An impressive Bluetooth speaker.
Disclosure: As an Amazon Associate, I earn from qualifying purchases. The commission help keep the rest of my content free, so thank you!