When I checked out features of the new JAM Rhythm WiFi speaker, I was quite excited about its offerings. The speaker costs less than $100 and it has potentials to become a cheaper alternative to Sonos speakers. Let's check it out.
Unboxing & Sound Test
Design & Features
The JAM Rhythm doesn't look really attractive since the exterior is made of plastic. However, the build quality is quite good, so it feels heavy and sturdy.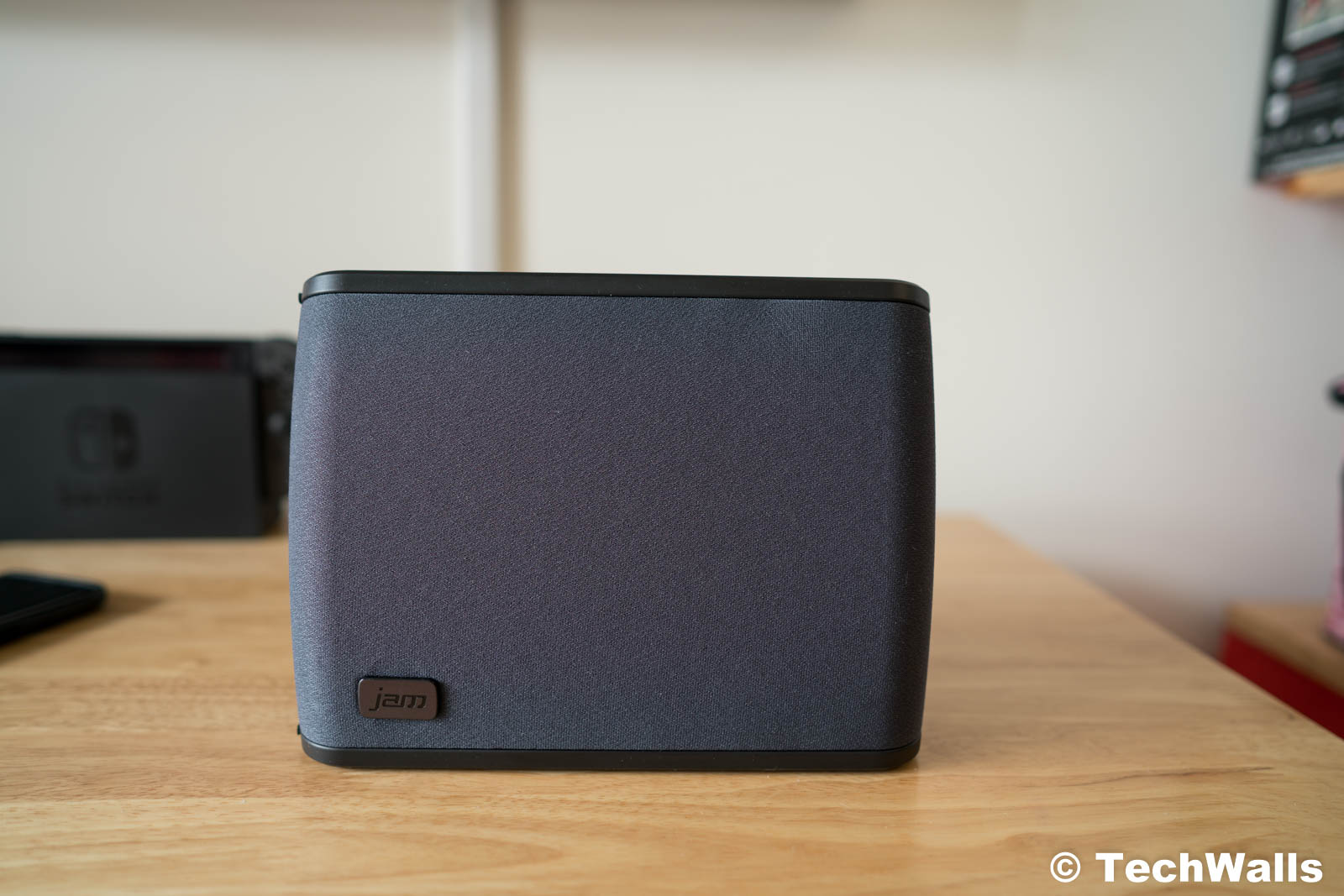 All control buttons and connections are placed on top and on the back of the speaker. You can find the Play/Pause, volume up/down, and preset selector on top and Wi-Fi pairing button, AUX-in, and DC-in ports on the back.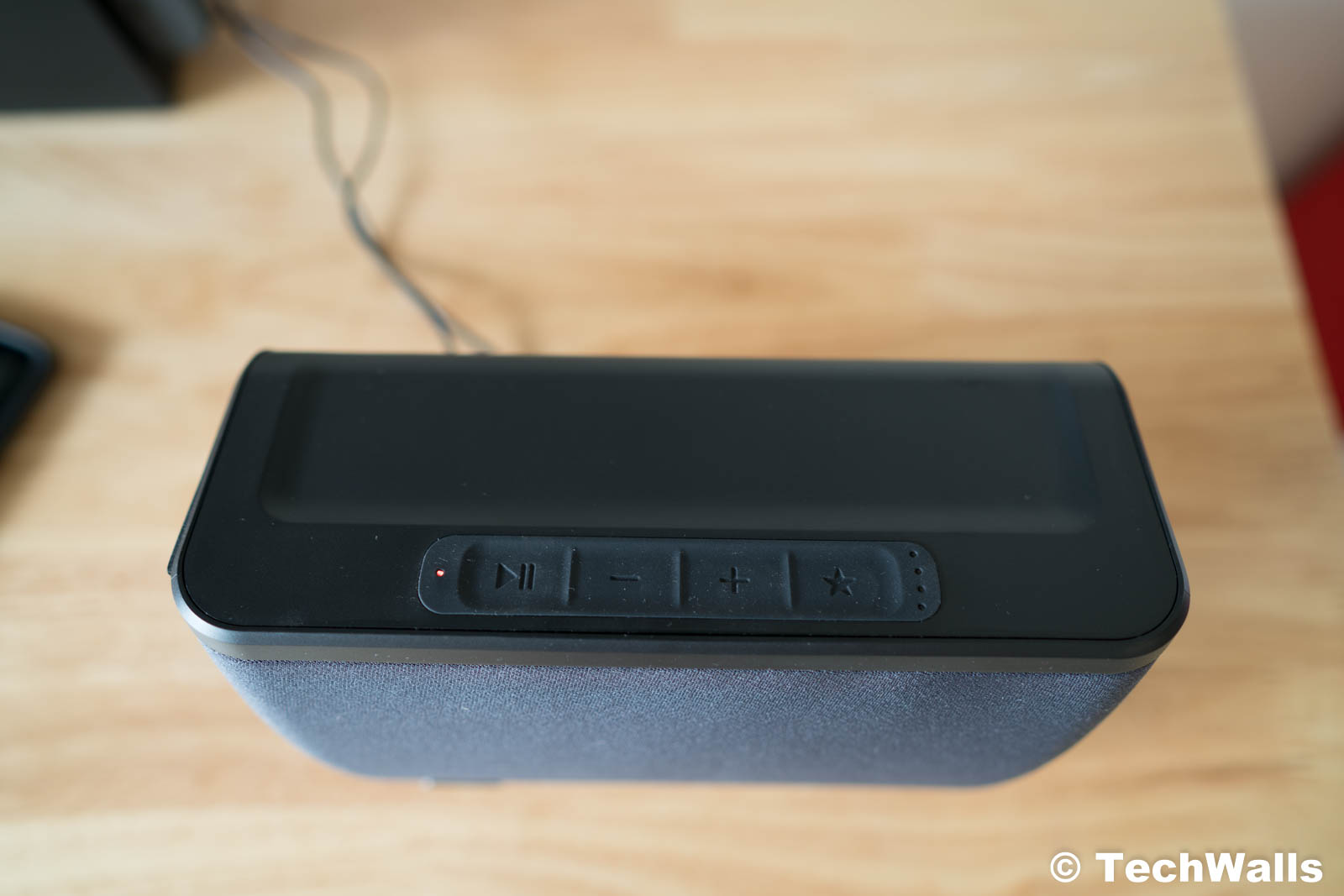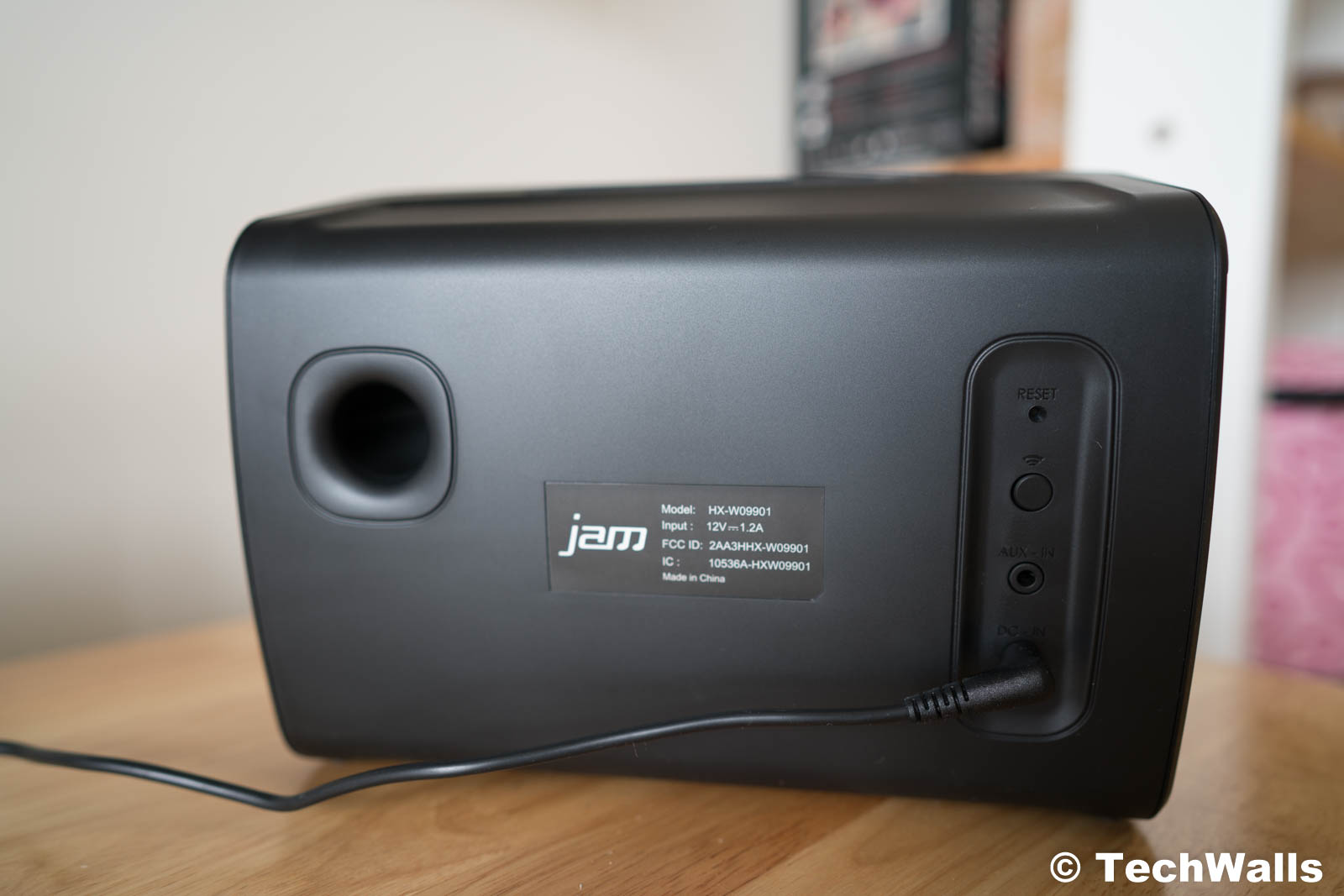 Setting up the JAM is not complicated. You will just need to install an app to connect the speaker to your existing Wi-Fi network. Notice that it is compatible with 2.4GHz Wi-Fi networks only.
You can place the Rhythm in the portrait or landscape orientation. If you have just 1 speaker, placing it horizontally would be better because the speaker will play stereo sound. In case you buy some JAM speakers, you can connect them together to create a multi-room speaker setup.
A downside of the speaker is that it doesn't have a built-in battery, so it needs to be plugged in all the time.
At the moment, the speaker supports some streaming apps like Spotify, Tidal, iHeartRadio, or Napster. Another bad news is that it doesn't support Google Cast, that means you won't be able to use it to listen to music on Google Play Music or Youtube. iPhone and iPad users would love the speaker more since it supports Apple AirPlay, so they can use any app on their phone and still hear the sound from this speaker.
Another disappointment is that I can't use the Amazon Alexa voice service properly. I need to launch the app on my phone to ask Alexa, the speaker doesn't listen to my voice commands like the experience on Amazon Echo.
Audio Quality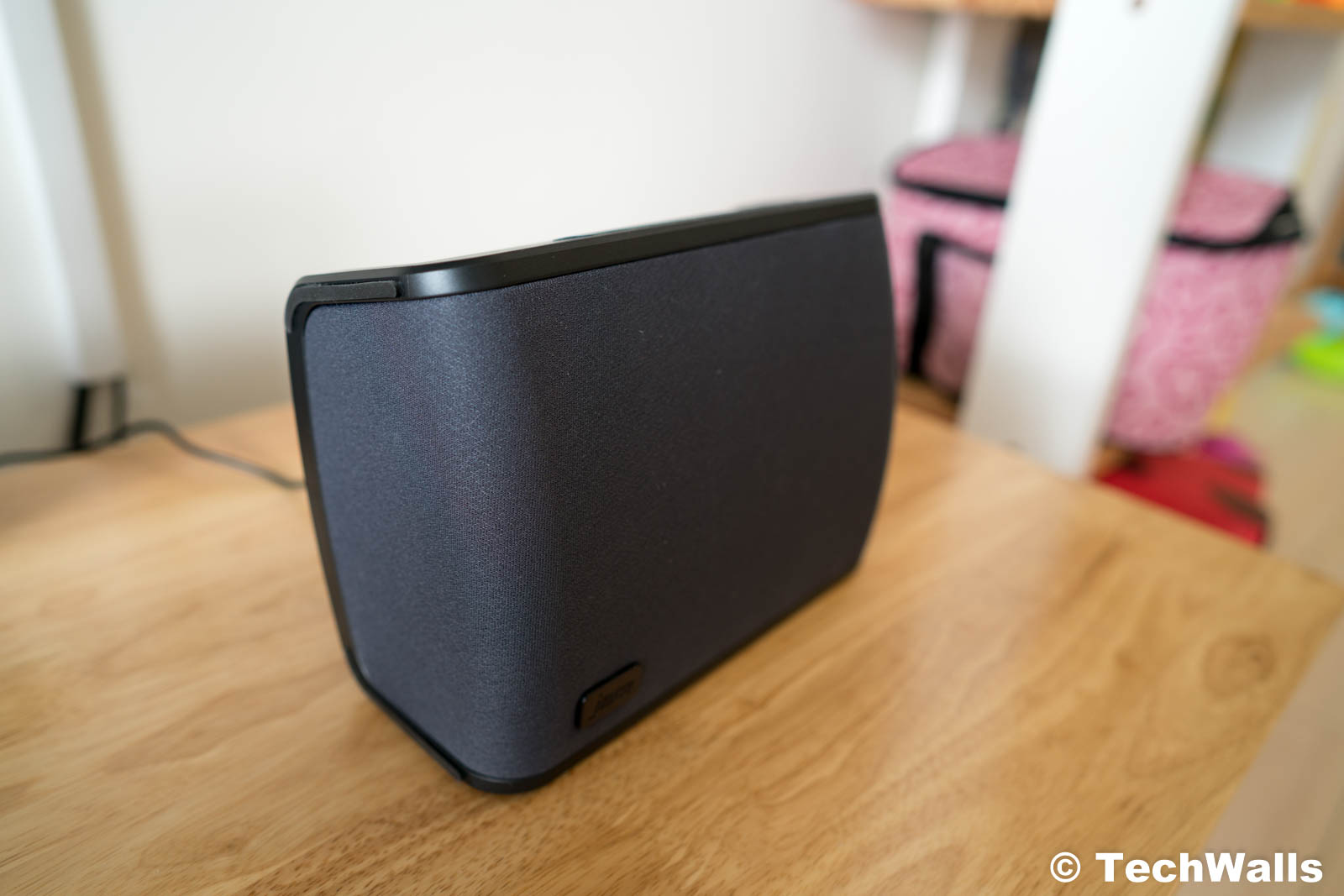 The sound from this JAM speaker is not bad but it is not good either. Although it is said to produce a stereo sound, I feel it is quite boxy and cramped. They also focus on the lows with a significant bass boost. Fortunately, the bass is quite clear and doesn't make the whole sound muddy.
When I tested the speaker, I found out that the audio quality is acceptable. However, when I turned on a cheaper speaker to make a comparison, the JAM showed many limitations. It is not as powerful and the treble is subdued.
If you plan to purchase the speaker for its sound, there are a lot better choices out there.
Conclusion
Pros
Solid build
Can be upgraded to a multi-speaker setup
Supports AirPlay, works well with iOS devices
Cons
Dull design
No battery
Average sound
Doesn't fully support Android
The JAM Rhythm has many high-end features but many of them don't work like expected. Besides, the sound quality is not convincing, so I don't think it could replace Sonos speakers anytime soon. If you are using an iOS device, it is still a good choice.
TechWalls Rating
Design & Features - 7
Audio Quality - 6.5
6.8
Average
A WiFi Speaker with some promising features, suitable for iOS users.
Disclosure: As an Amazon Associate, I earn from qualifying purchases. The commission help keep the rest of my content free, so thank you!