The Search Engine Optimization (SEO) world is very complex due to several reasons which play actively behind the scenes. Let us take an ideal example like Google. I guess it is well known to all of us that Google algorithm considers more than 200 unique factors in the process of ranking a webpage. Moreover, many of the renowned search engines keep their algorithms highly secretive as they do not want to disclose any of their doings to their arch rivals and also they want to keep the web spammers from designing sites and get undeserved rankings.
SEO world has changed drastically in the last few years. It wasn't the same on 2011 as it was back in 2010. This fast transition and complexness gradually surrounded the SEO world with full of myths. I am writing this article to strictly point out all the myths regarding SEO ideas and explain why those myths are termed so.
1) Dependence on keyword 'Metatags'
Myth:
This myth tops my list. This outdated 'metatags' idea is still very much fresh in the mind of the bloggers. Since last three years, this idea has been rejected simply because search engines depend mostly on user visible text to decide a site's ranking. Text which is not user visible like keyword metatags are superannuated as the spammers ill-treated those tags badly.
Solution:
But it is always good to add a title metatag as it is user visible and it also helps to increase your page ranking. Also you can add a description metatag because some search engines like Yahoo use the description to sort their search results. But it won't help to improve your page rankings.
2) Stuffing of several keywords in invisible text
Myth:
If someone tries this out even once, it may or rather it will get the site banned. So what does this 'invisible text include'? Definitely, it is the text written in same color as of the webpage background.That only makes the text written invisible. It is considered that the search engines cannot recognize such acts.
Solution:
The only possible solution is not trying it at all. These things are easily recognized by the renowned search engines and are considered as an act of evident spamming. Do not even think of doing this. This can ban your website permanently.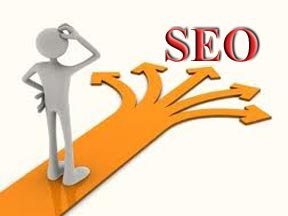 3) Purchasing of links
This idea is still very much active and popular in the web world as many people who are exercising this get away easily and it does help them a lot in increasing their page rankings. The trouble is that the search engines want to restrict this practice totally as soon as possible. Google uses three techniques to discover purchased links.
Techniques used by Google:
There are some algorithms which look for some apparent patterns such as the presence of words like 'Sponsors' and 'Advertisers' somewhere near the link provided. They also look for ad links which are not at all related to the topic.
To review the quality of search results, Google has thousands of trained professionals and editors all over the world and especially in Asia to detect purchased links and flag them.
Google also considers reports of purchased links and send all those reports to its trained review team.
Solution:
So the million dollar question is what is the end result if Google detects a purchased link? What will they do to the site? It is obvious that they will flag the site and will make the site ineligible for ranking. There is also a chance that they might ban the site.It is safer to invest your valuable time to find a link you deserve rather than buying links. This secures your blogs and websites for long-terms.
4) Implement Duplicate contents
Myth:
Actually, in this case there are two most significant situations:
Different business nowadays carry on their work through two or more than two URL's.These are called different 'doorways' to market their products, though the content in both the sites are same.
The second story is that many sites have several ways of navigating the same content, though th content is delivered on a different URL in each case. So like the previous case, it is not linked.
Solution:
But like the previous one's, this idea also adds up to the list of poor SEO ideas. The search engines ranks one unique content only once.So it is just a wastage of time to make such foolish URL's for marketing and making the users suffer. It indirectly kills the page rank of that site only.
5) Cloaking of Sites
Myth:
This procedure helps to show different (or more) content to the crawlers than the users. This is an emotional issue as it was a very renowned technique for the spammers to increase page rank in the recent past.
Solution:
Search engines came up with new bots that are used explicitly for detecting cloaking and these bot do their jobs very easily. The technique of detection is not yet known. If the search engine detects cloaking in a site, the most probable and expected result will be the banning of that site. So never go for it.
Footnotes
I would like to place it point-wise:
1. Learn how to build a relation between your site and the search engine so that the latter can easily determine the unique value of your site. Do not try to opt the ideas mentioned above as it makes search engines fight hard to find the related sites.
2. Never waste your time on chalking out how to beat the search engine. Rather plan to relate your site with it. Else on one fine morning, you will learn that your whole business got disappeared overnight.
3. Lastly I want to say, invest your whole energy in making of a great content for your site which will relate your marketing programs. Hope all these inputs will help you to secure the growth of your business on a long-term basis.
Disclosure: We might earn commission from qualifying purchases. The commission help keep the rest of my content free, so thank you!