When setting up a lighting system for my computer, my only solution was using a light strip attached to the back of my desk. That's a good option, especially when you have no more space on your desktop, however, we have another choice with the Philips Hue Play Bar. Let's check it out.
Unboxing Video
Features & Performance
I got the double base pack which includes two light bars and a power adapter. There are actually 3 ports on the adapter, so you can purchase another bar and plug 3 light bars to the same power supply unit. This setup is recommended when you use it with your TV in a large room. In case you are setting it up for your workspace/entertainment area, the two light bars are more than enough.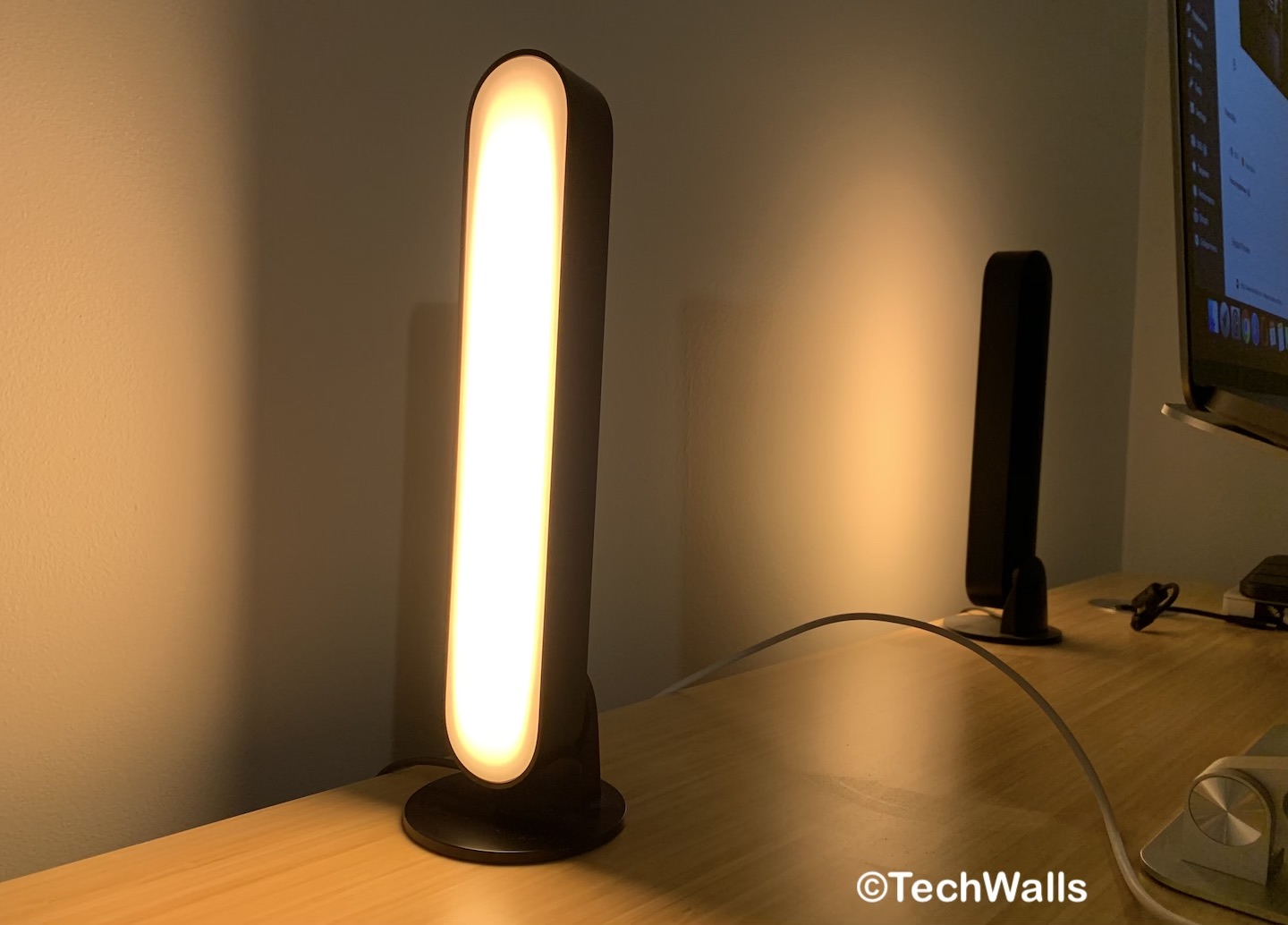 Setting up the Hue Play is quite straightforward. Notice that a Hue Bridge is still required, so you will need to buy it separately if you haven't got into the Philips' ecosystem. This might be quite a hefty price for new users, however, I think it is totally worth it when you want the best smart lights on the market. After setting up and connecting the light bars to the Hue Bridge, you will be able to control them using your voice with Alexa, Google Assistant, and Siri.
There are many ways you can install the light bars, you can either mount them to the back of your TV, or place them vertically or horizontally on your desktop. Obviously, the setup is not so clean but it is still acceptable when I place them vertically; The bars look a lot like speakers for my laptop but unfortunately, they are just LED lights.
You can use the Hue app on your smartphone to set up scenes, routines, and position lights for syncing. Then, you will be able to sync the lights with games, music, or movies. This is probably the best feature of Hue lights, however, it requires playing content on a Mac or PC. After installing the Hue Sync app on your computer, you can start syncing the lights with the content being played on your screen. In case you want to sync the lights with your TV, you will need to buy a Play HDMI Sync Box which is priced at $229. I can't justify that hefty price, so I'd recommend you to use the Hue Play bars with your computer only.
The lights have the maximum brightness of 530 lumens, so two of them could bright up your room. However, when syncing the on-screen content with the lights, I'd recommend you to set the brightness as low as possible. I often set it at around 10% and they deliver a much more immersive experience. You should also hide the lights behind the screen to avoid distraction; Your display should still be the focus of the setup.
What I like the most about the light bars is that they can be positioned and display different colors based on the on-screen content. My previous light strip didn't have this feature.
Overall, I'd recommend the Philips Hue Play light bars if you spend a lot of time gaming or watching videos on your laptop or PC's monitor. I've tested them for a few months and they work flawlessly. I totally enjoy the time as the lights bring the entertainment experience on my computer to the next level.
Disclosure: We might earn commission from qualifying purchases. The commission help keep the rest of my content free, so thank you!