This is a post in my series of articles reviewing customer service from different companies/organizations.
A few days ago, I got a problem with my Philips Fidelio HTL7180 soundbar as it kept making buzzing sounds even when I turned off all audio sources. I believed this is a defective product and I contacted Philips twice to ask for a solution. This is what happened.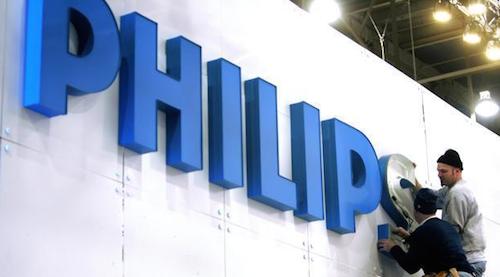 Online Chat
I contacted Philips via its online chat tool found on this page. The tool is available from 9AM to 9PM EST on Monday-Saturday and 9AM to 6PM on Sunday. At first, I thought this tool is abandoned. I accessed the online chat at 12:30PM on Tuesday and I had to wait 13 minutes for a Philips agent to respond. After understanding the issue, he guided me to try resetting my soundbar. As it still didn't work, he gave me a phone number and said that I could call to ask for a replacement.
The whole conversation took 23 minutes. The agent is a little slow in responding to my messages, but he offered a good solution anyways. Philips has the very awesome Advance Exchanged Warranty Program for their products. I'm qualify as my soundbar is still in warranty. With the replacement program, I would receive a replacement within 10 business days. After I receive the unit, I will need to return the defective unit via FEDEX with prepaid shipping labels included in the replacement unit. This process requires a Credit/Debit card and I have to call to continue.
Wait time: 13 minutes
Responding time: Slow
Representative's attitude: Friendly and helpful
Problem solved: Yes
Phone
I made the call to the given number 1-866-309-5962. I was quite impressed with how fast it was to reach a representative. The answering machine just asked me to choose a language (English or Spanish) and then I was transferred immediately to an agent. The agent collected information of my debit card and then put a $1.00 authorization on the card to ensure the card is active. In case I don't return the original unit, I will be charged for the unit. The replacement program is amazing and I still can use my system while waiting for the replacement.
I was kept on hold for a few times (8 minutes in total) so that the agent can verify my information. Otherwise, everything was very fast and smooth. The whole conversation took around 22 minutes.
Wait time: 30 seconds
Responding time: Average
Representative's attitude: Friendly and helpful
Problem solved: Yes
Overall, I think Philips has a very good customer service and I have no problem to continue using its products. If you have any issue with Philips' products, I'd recommend you to make a phone call because it is much faster.
Do you have any experience contacting Philips' customer service? You can give your own rating below, and make sure to leave a comment.
Disclosure: We might earn commission from qualifying purchases. The commission help keep the rest of my content free, so thank you!