The market of soundbars had been so boring in the last few years and we didn't expect any innovation until the concept of Philips HTL7180 arrived. Many soundbars can offer wireless audio delivery but their surround speakers still need to be plugged to power outlets. Philips Fidelio HTL7180 (or HTL9100 in the UK) is considered as the world's first soundbar with truly wireless speakers.
The product received some awards as the best soundbar of the year and it opened a new chapter for the market. Let's check out my review of the soundbar to see if it really deserves those compliments.
Unboxing Video
Design and Features
The HTL7180 is among the most beautiful soundbars I've seen so far. And once again, the minimalist design pays off. The whole system includes just a soundbar and a subwoofer. The wireless subwoofer looks like a clean cube, you can only see a 6.5-inch driver on the bottom.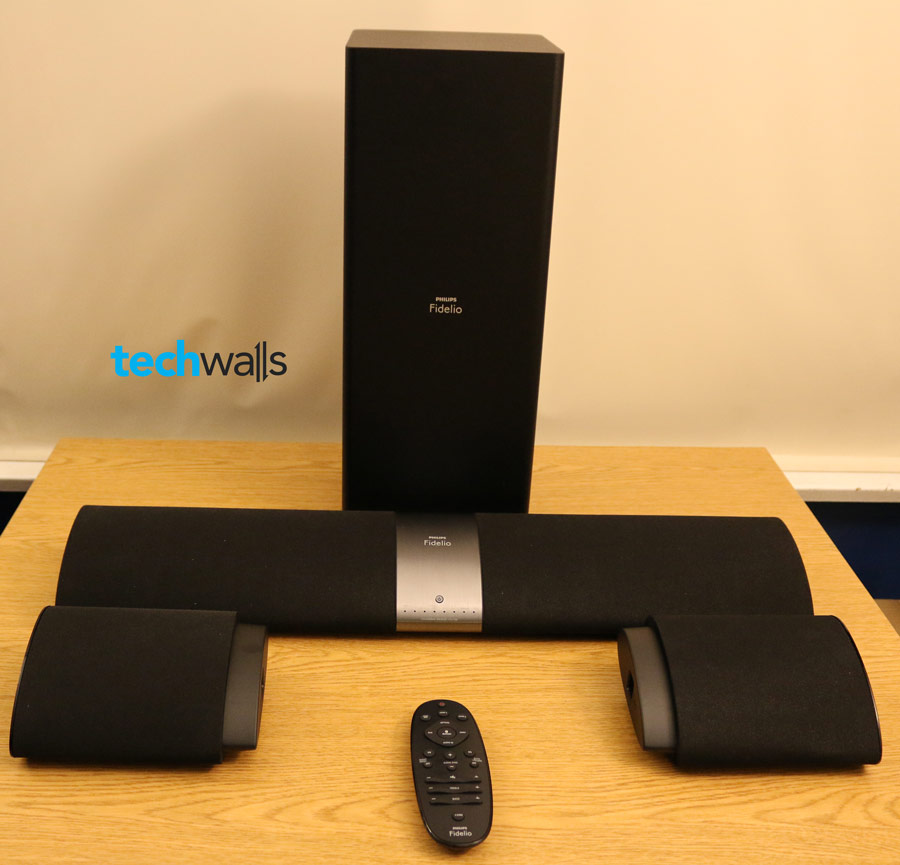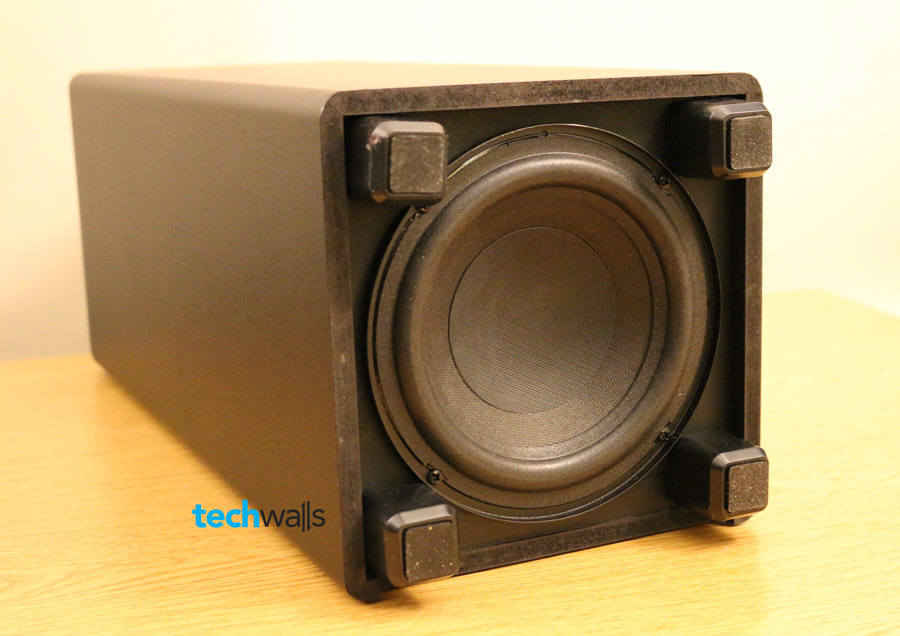 I'm impressed the most with its unique battery-powered design on the main soundbar. Basically, the soundbar comes with two detachable speakers on two sides, so you can either keep them there to use as a normal soundbar or detach them and place them at rear corners to use as surround speakers. I really like its mechanism of docking the satellite speakers, it is supported by magnet so I just need to place the speakers near the main unit, then they will be pulled in securely.

The soundbar looks very sleek with a stripe of brushed metal on the middle of the unit. Here there is only one Power button and a row of LED indicators showing audio inputs, EQ and audio levels. All other controls are put on its remote control. You can place the soundbar under your TV or mount it on the wall.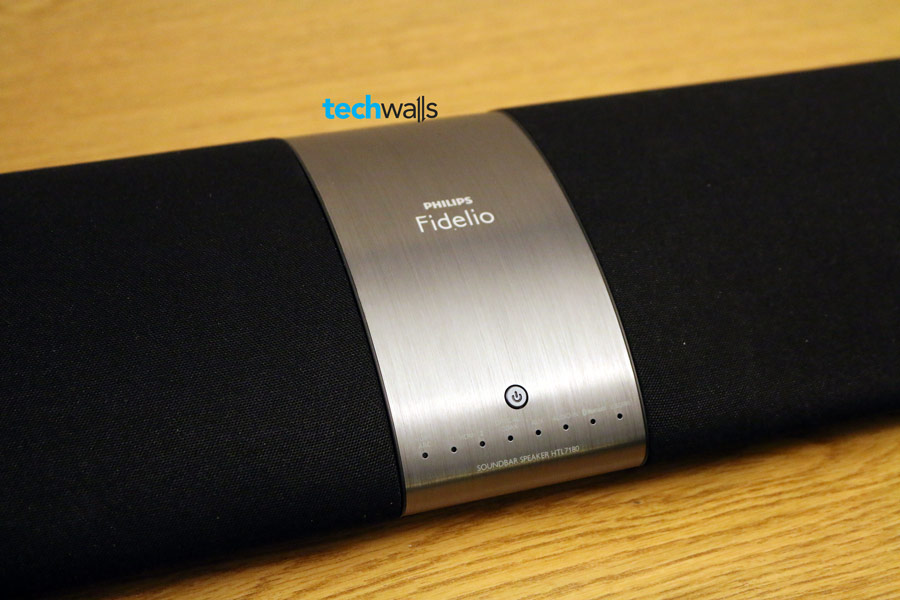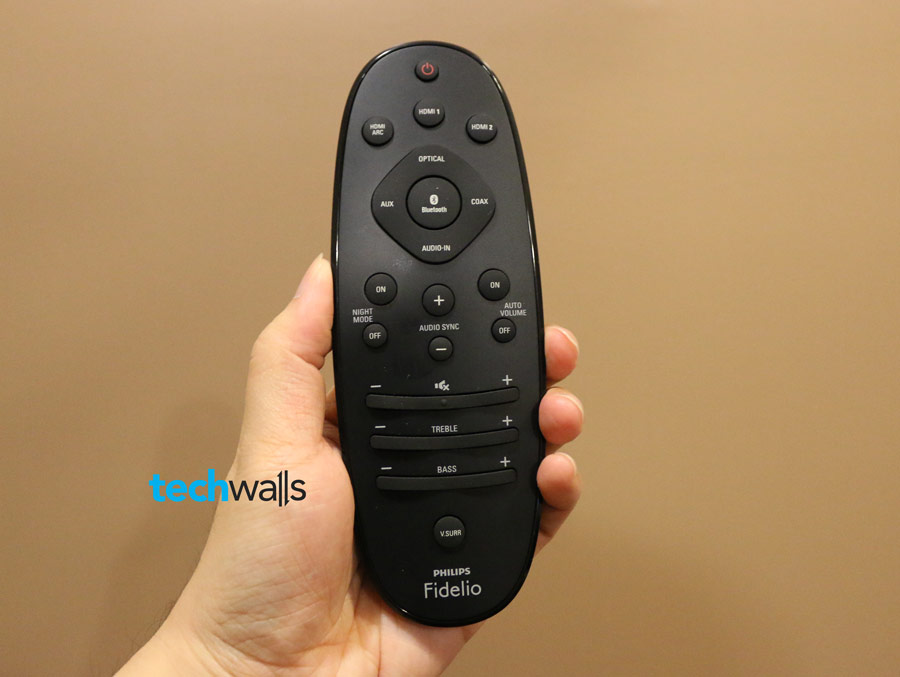 On the back, there are important connectors like 3.5mm port, AUX in, digital coaxial in, digital optical in, HDMI 1.4 output (for TVs that are HDMI ARC compliant) and two HDMI ports. I also love that it includes Bluetooth capability so that I could pair it with my phone. The connection is smooth and Bluetooth range is amazing, however, you can only pair with one device at once.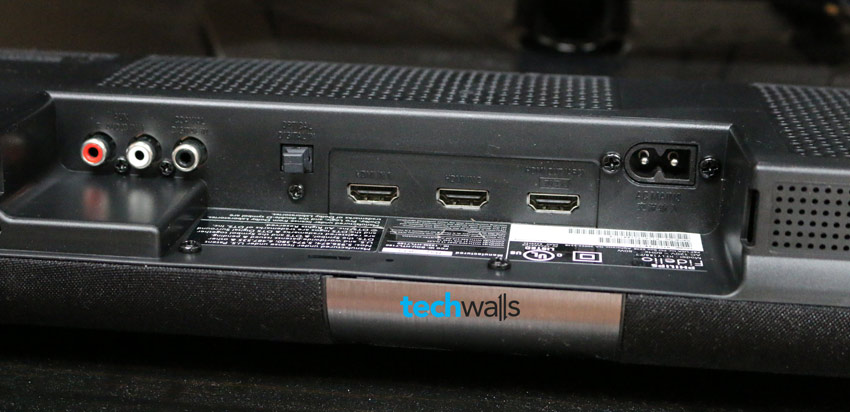 Overall, you will just need connection from your TV to the soundbar and power sources for the main unit and its wireless subwoofer. The satellites don't require any cord and you can recharge them any time by connecting to the main unit. In my test, the satellite speakers can last around 6 hours of continuous playback.
Audio Quality
In general, you will listen to the sounds from a 6.5-inch driver on subwoofer, two 2.5-inch drivers on two satellites, two 1-inch tweeters and two 2.5-inch drivers on the main unit. This is actually a 4.1-channel system but it utilizes Philips Virtual Surround Sound to replicate a 5.1-channel environment. Probably it can't reach the quality of a true 5.1 system but it is great enough, especially for people with limited space.
In my test, I mostly use the audio source from my smartphone, connecting to the soundbar via Bluetooth. The video below demonstrates the sound from the system, the sound can't be reproduced accurately because it is recorded through my camera.
There is nothing to hate about this soundbar, particularly at this price range. I really love its immersive surround sound when I placed the two satellites behind my sofa. It is so enjoyable when you watch movies or listen to acoustics because the soundstage is very wide and easily filling my apartment. Besides, the bass sound is very powerful, yet it is still very smooth and not overpowering at all. The highs are crystal clear and the mid-range clarity is excellent. The sound is something that can help you get calm and feel relaxed at the end of the day.
The soundbar is perfect for majority of consumers, however, if you are a rock fan, you might be disappointed. I tried some extremely-bass-heavy tracks and found out that the lows miss a lot of details and unhearable. This could be due to the small size of its subwoofer.
Conclusion
Pros
Sleek minimalistic design.
First soundbar with truly wireless surround speakers.
Bluetooth range and connection to satellites are unbelievable.
Deliver an immersive and beautiful sound which is great for movies and music.
Battery life for satellites are impressive.
Easy to set up.
Cons
Loses some details at lows.
Can't connect to two Bluetooth devices at the same time.
In conclusion, this is one of a few soundbars that can deliver great design and great sound quality. I highly recommend this innovative product, especially at this time when it is priced at just $399 on Amazon.
Disclosure: We might earn commission from qualifying purchases. The commission help keep the rest of my content free, so thank you!