Earlier this year, I had a chance to review the Outdoor Tech Privates headphones. That is a good pair of headphones but has some limitations in sound quality. Today, I'm going to try another pair from this company, the Outdoor Tech Tuis.
Tuis (pronounced as Two:ees) is touted as the super-premium and also the most advanced headphones they've ever produced. Let's check it out.
Unboxing Video
Design and Features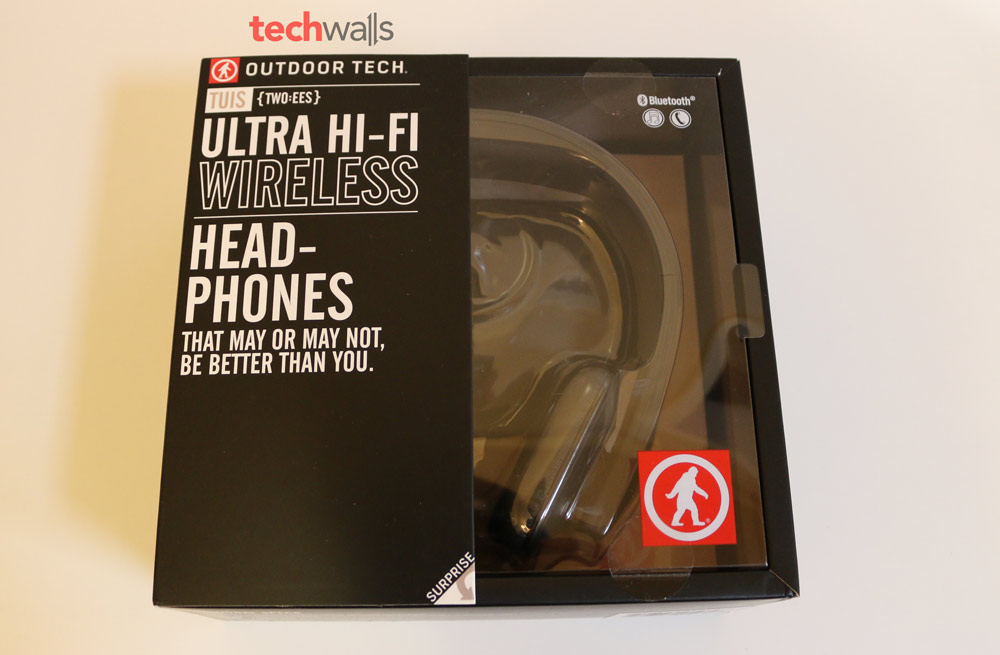 Out of the box, there are the headphones, a 3.5mm audio cable with in-line controls, a USB charging cable, a white pouch and a zippered carrying case.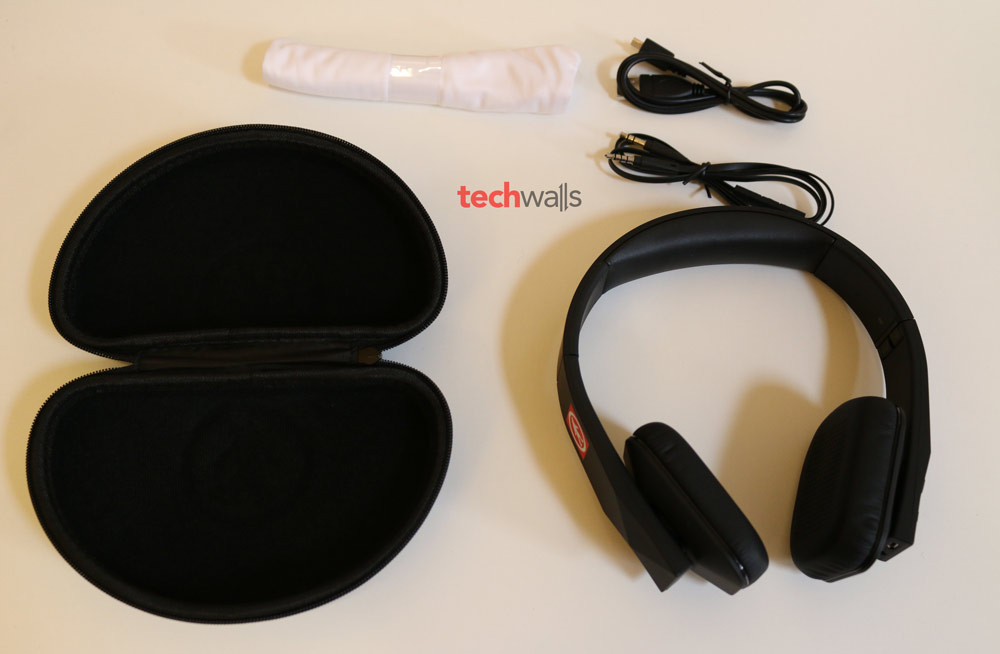 Tuis has an on-ear design with two big and well-cushioned ear-pads. The ear-pads are covered in leather to provide comfort and block outside noises. The headband also has a thick pad on top and as the headphone is very lightweight, it helps me feel much more comfortable and I don't feel much pressure on top of my head.
Of course, the headband is adjustable to fit different head sizes. More notably, the ear-pads are quite flexible as they could be tilted to any direction so that they could stand against our ears without causing any discomfort.
The whole headphone unit is made of plastic but it has a soft-touch finish, therefore, it doesn't look cheap at all. I find this material is lightweight and very durable for outdoor usages.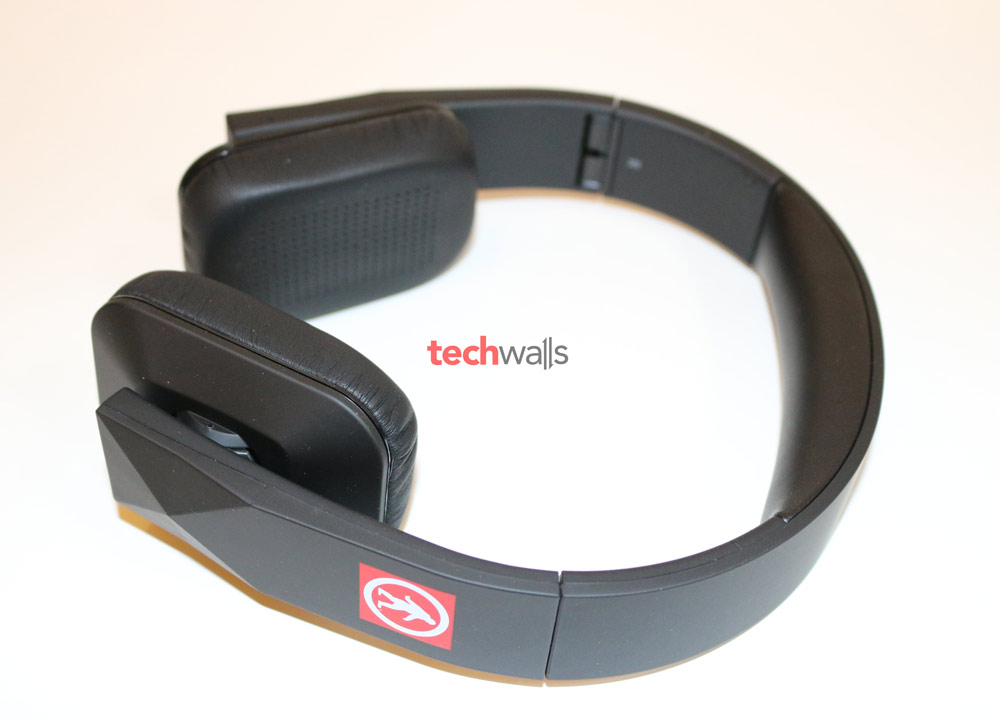 The headphone can't be fold flat but it could be fold up and then it could sit inside the included carrying case easily.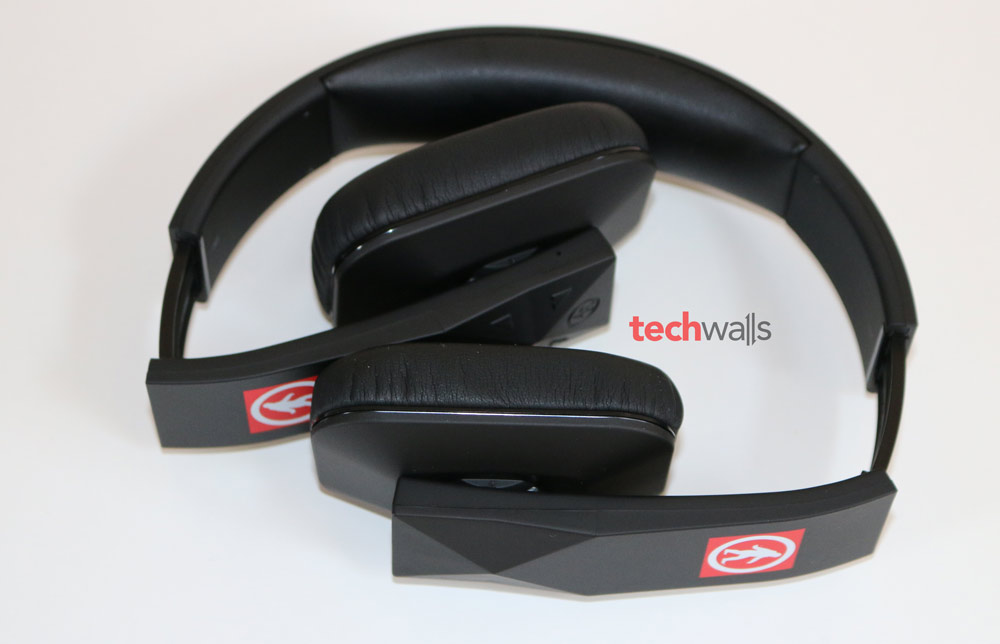 Like other models, the Tuis features a control interface right on the headphone, You can see there are 5 seamless buttons on the right earpiece, including multifunction button (Play/Pause/Answer/Hang up/Bluetooth pairing), track controls and volume controls. On the sides, we can spot a built-in microphone, a charging jack, a 3.5mm line-in jack and a LED indicator.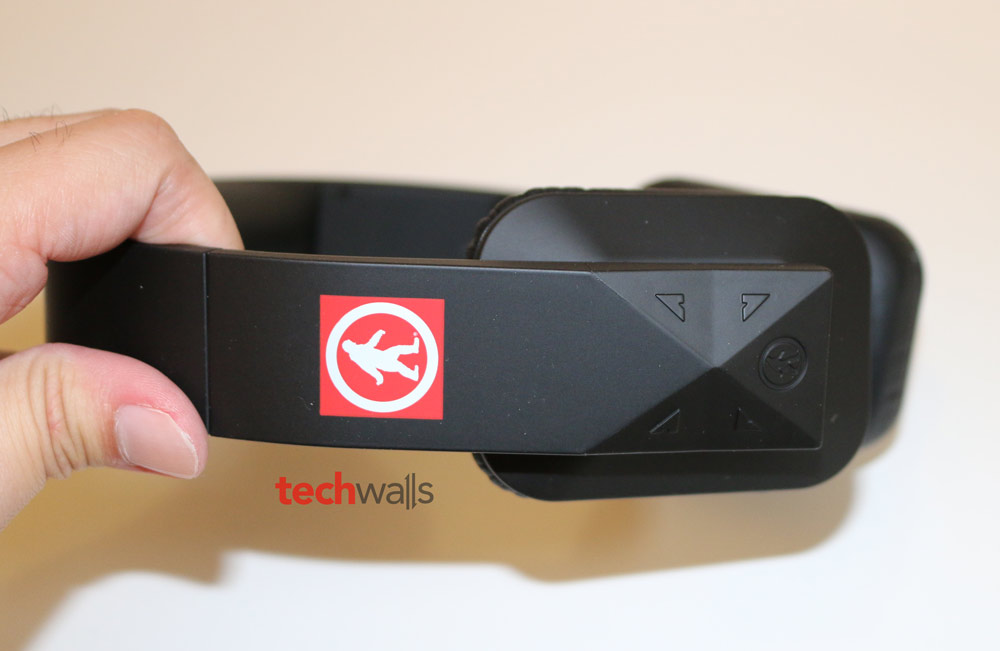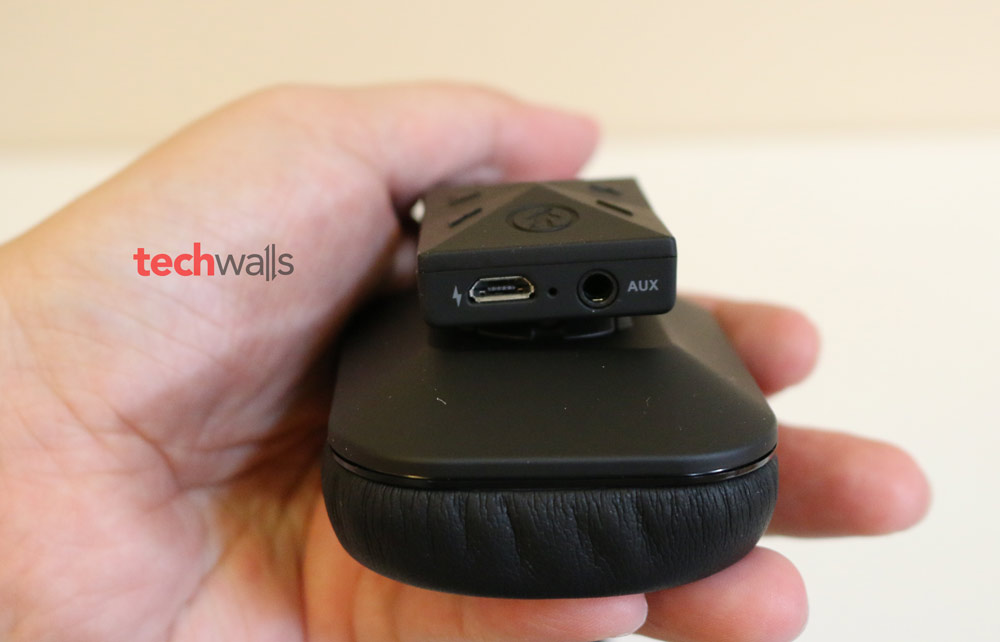 As the wireless headphone has a built-in mic, you can make or receive hands-free calls. This is a very convenient feature as I almost don't have to take my phone out of the pocket, I can receive calls, change tracks or adjust volume right on the headphone.
The Bluetooth range is also quite good as advertised. I believe it can reach 30 ft but there should be no blocking wall on the way, otherwise, you will start seeing some interruptions.
I'm impressed the most with its battery life. A full charge takes around 3 hours but it could power the headphone for at least 11 hours. This is an amazing battery life and more importantly, I almost don't need to turn off the headphone and the battery doesn't drain out. This must be the result of low energy technology in Bluetooth 4.0.
Audio Quality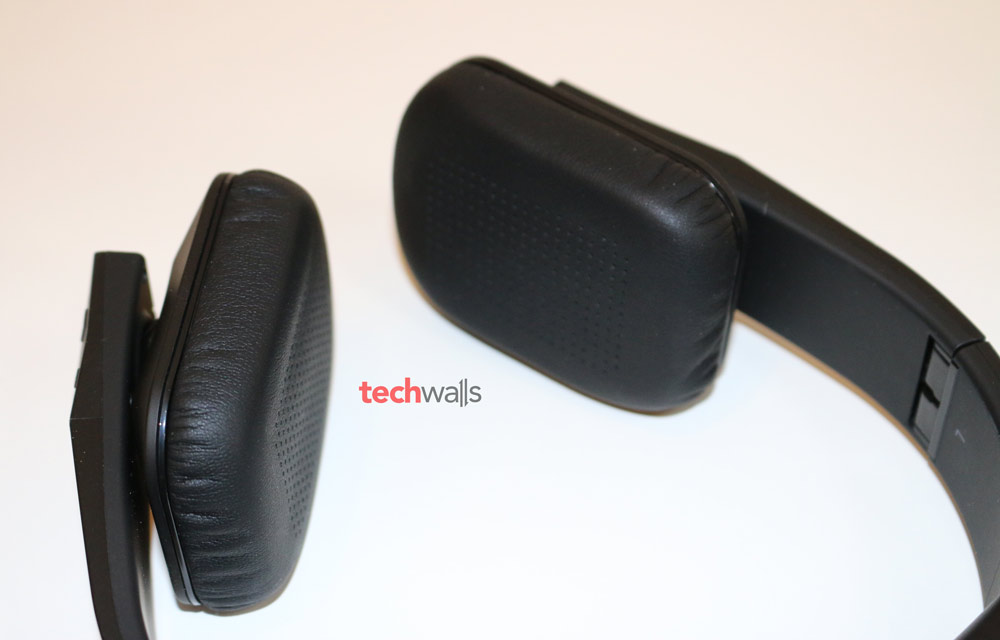 In terms of sound quality, I don't see significant difference between the Tuis and the Privates. It is still a very warm sound with good bass response. Unfortunately, I'm not a fan of the overpowered bass, especially on the closed-back headphone, because it also affects mids and highs. The midrange sounds become muddy and the high notes are subdued. Overall, this is not the sound that audiophiles can accept because it is not clear and lacking a lot of details. The issues become so obvious when you listen to classical music.
Besides, the on-ear design affects the soundstage remarkably, it is quite disappointing because I almost can't hear the sound imaging. All sounds seem to come from inside my head.
Apart from those disadvantages, I see some improvements of this headphone as compared to the Privates. There is now less distortion, even when I play some heavy tracks like "Interstellar Overdrive" by Pink Floyd at nearly maximum volume. I also love that the ear-pads can block noises pretty well. This is not a noise-cancelling headphone, so don't expect a pure music experience. When I tested the Tuis at a subway station in New York, I still can hear the noises but it is totally acceptable.
Conclusion
Pros
Clean design with great build quality.
Built-in controls on the earpiece.
Very lightweight and comfortable for wearing in a long period of time.
Amazing battery life (play time up to 15 hours and standby time up to 400 hours).
Good noise isolation.
Good bass response.
Cons
Sound is unclear and lacks details.
High notes are not crispy and seem to be restrained.
The Outdoor Tech Tuis has nearly 5-star rating on Amazon. There are many users satisfied with this headphone but unfortunately I'm not one of them. Outdoor Tech did everything right with the design and additional features, I just don't like the sound that much, particularly at this price tag. However, if you are working in a noisy environment and can't afford a noise-cancelling headphone, this could be a good option.
Disclosure: We might earn commission from qualifying purchases. The commission help keep the rest of my content free, so thank you!