Our team at TechWalls has reviewed a couple of wireless headphones but we still prefer headphones with cables as they still can deliver better sound. Therefore, I was very doubtful about quality of the Outdoor Technology Privates Wireless Headphone when we received it for reviewing.
The Privates is among the most affordable wireless headphones on the market and it also comes with some promising features. Let's read my review to see if the Privates is too good to be true.
Unboxing and Testing Video
Design and Features
My first impression with this headphone is its rugged design. It doesn't look elegant like other headphones out there but it seems very durable. I'm also surprised as the headphone is super lightweight, just over 6 ounces and I almost feel nothing wearing it. The swivel ear pads also contribute to my comfortable experience. You won't feel the ear pads because they doesn't press tightly against your ears like other headphones.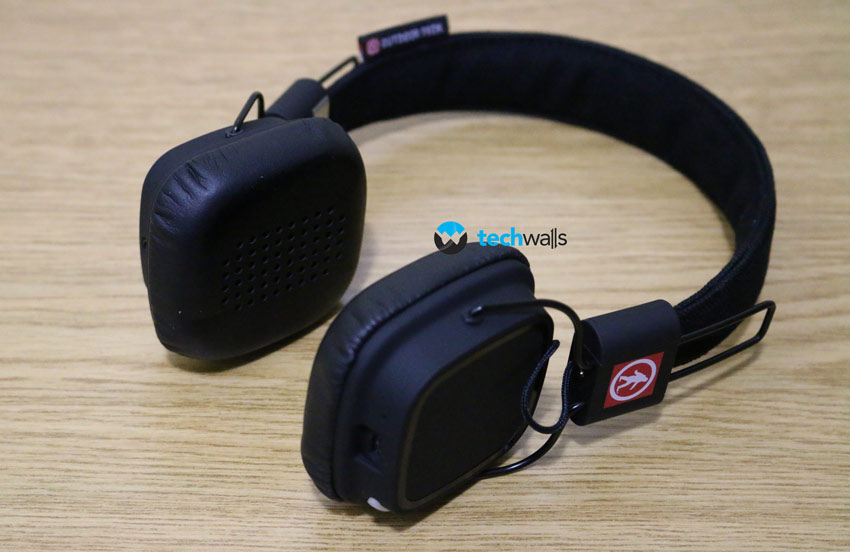 Besides, the design is quite flexible and also foldable. It can easily be fold up so that you can store it in your luggage without wasting too much space.
The Privates is a wireless headphone, but it also comes with a 3.5mm AUX jack, so you can use it with non-Bluetooth devices or when its battery is dead. The battery is very long lasting and you won't see it run out of juice soon. With a full charge, I can use the headphone for 4 days with more than 2 hours of usage each day. That means you can listen to music for more than 9 consecutive hours. The headphone is charged pretty fast, a full charge takes less than 2 hours. And with the provided mini-USB cable, basically you can charge it anytime.
The Bluetooth range is also very good. I put the source in my living room and I was about 10 feet away in my bedroom, and there is a wall in the middle but it doesn't interrupt my music at all.
Another interesting feature of this headphone is the touch-based control. You can swipe your finger on the right earpiece to control the headphone, specifically, you can swipe vertically to adjust volume and swipe horizontally to skip tracks. This is a nice idea but it is not implemented really well. The control becomes more inconvenient because I can't see the touch surface when wearing the headphone. So, there have been a few times my music track was skipped while I just wanted to turn volume down.
Also on the right earpiece, you can find the multi-function button, which is used to pair with your device and answer/hang up phone calls. There is a built-in microphone, so you don't need to touch your phone when receiving phone calls.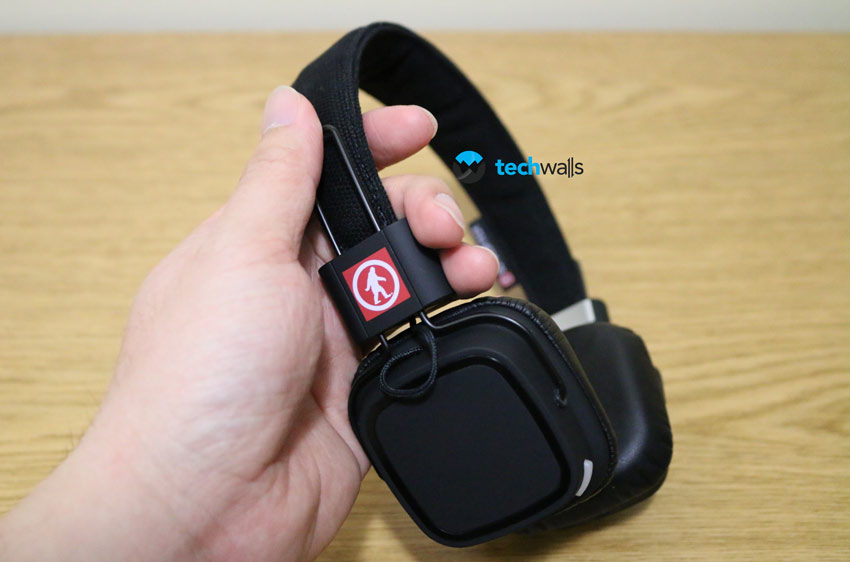 Audio Quality
I am impressed with the design and comfortable feeling of the Privates, however, the audio quality can't surprise me. Outdoor Technology has made the sound very warm and the bass response is good enough for you to feel the beat. I tested with some bass-heavy tracks and the headphone vibrated strongly, I felt like I was having a face massage.
Unfortunately, that seems to be the only positive point regarding the audio quality. Otherwise, this sounds just like other headphones at the price range of about $40. Overall, the sound loses a lot of details, especially in the high mid-range and high frequencies. The treble sound is not clear at all and I really hate listening to high notes on this headphone. After comparing the highs on this headphone with the AKG 545, I saw a huge difference.
I also realize there is a little distortion at maximum volume. To improve the music experience, you can turn off Bluetooth and use cable to connect to your device. The sound will be significantly enhanced.
Pros
Good bass response.
Wireless range could reach 30ft.
Very lightweight and comfortable wearing.
3.5mm jack is included.
Easy to fold and stow.
Cons
Touch-based controls don't work sometimes.
Sound via Bluetooth is not as good as via cable.
Sound is muddy, lose details and treble sound is not bright.
Noticeable lag when watching video.
The Outdoor Technology Privates is available on Amazon for around $98. Although the sound is not impressive, it is acceptable as this is a low-priced wireless headphone. And if you want to know how comfortable a headphone could be, you should try this one.
Disclosure: We might earn commission from qualifying purchases. The commission help keep the rest of my content free, so thank you!