If you had a budget of just around $300 for a smartphone, it would be almost impossible to dream about a flagship smartphone with top-notch specs. However, the situation has changed dramatically in the last few months when Chinese manufacturers keep releasing high-end devices for half price of other flagships from Samsung, HTC or Apple.
Earlier this month, we reviewed the Huawei Ascend Mate2 and it was a pretty good phablet for $299. Today we are going to take a look at the most buzzed-about smartphone lately, the OnePlus One. OnePlus is not a well-known brand in the smartphone market because it is a startup launched by Pete Lau, the former Oppo Electronics VP.
At the moment writing this review, the phone hasn't been available widely yet. To buy it, you will need an invite from phone owners which is being rolled out very slowly. The faster way is to buy an invite on eBay but it will cost you around $60. I got mine via OnePlus's PR department and the version I received is the OnePlus One Sandstone Black 64GB. Read my review of the phone below to see if it is really worth waiting or buying the invite.
Unboxing Video
Design and Build Quality
The product actually comes in two boxes. Charger is put into a small box while the phone, charging cable, and SIM eject tool can be found in a bigger orange box. In the whole process of unboxing this product, I was really impressed because the box, accessories and the phone itself look very nice. All of them look great together and there is nothing redundant inside the box. I like the charging cable as it comes with a flat side and a rounded side on the mini-USB end, therefore, I always know what side is up just by touching it and then I can always plug it in my phone correctly. I just think that the cable should be made a little longer because now it is just enough to reach my desk from the floor. If I switch to my standing desk, this is absolutely a problem.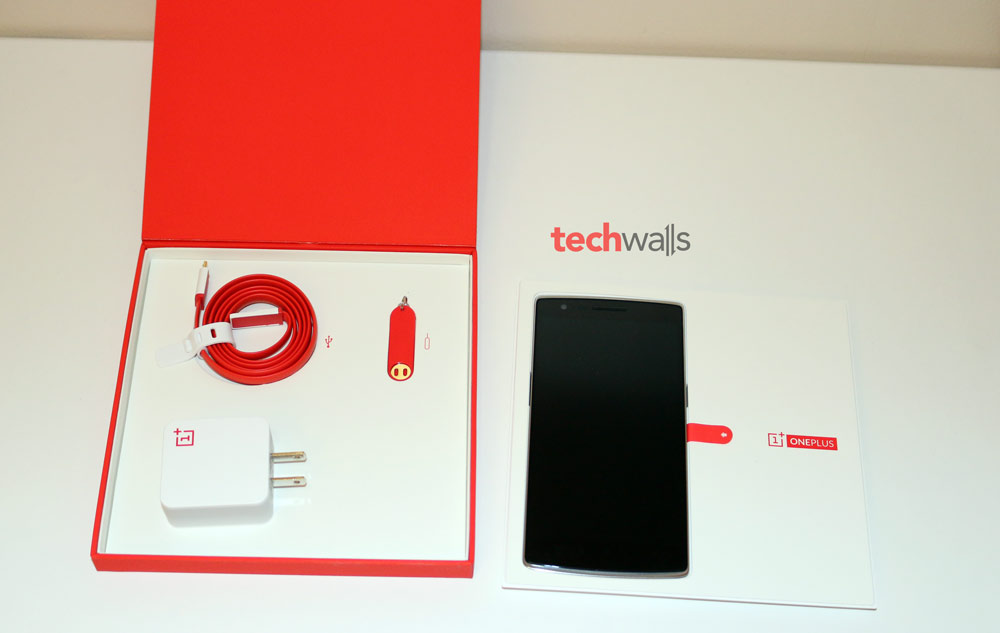 Regarding the phone, I am in love with the Sandstone Black version. Unlike other manufacturers that are using aluminum to make their device more premium, OnePlus uses polycarbonate with sandstone texture. The design creates a very durable look for the phone. The back cover won't attract fingerprints, get scratches or any damage like aluminum or plastic bodies. After one week using the OnePlus One, I am very satisfied with the tough design and it seems like the texture won't get chipped off easily.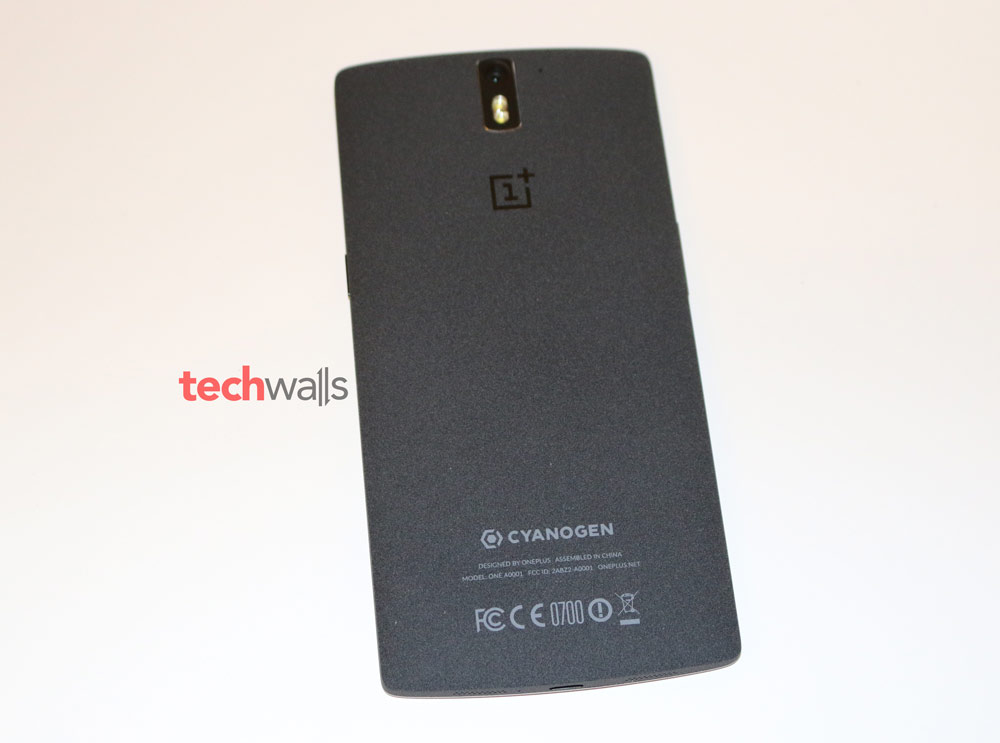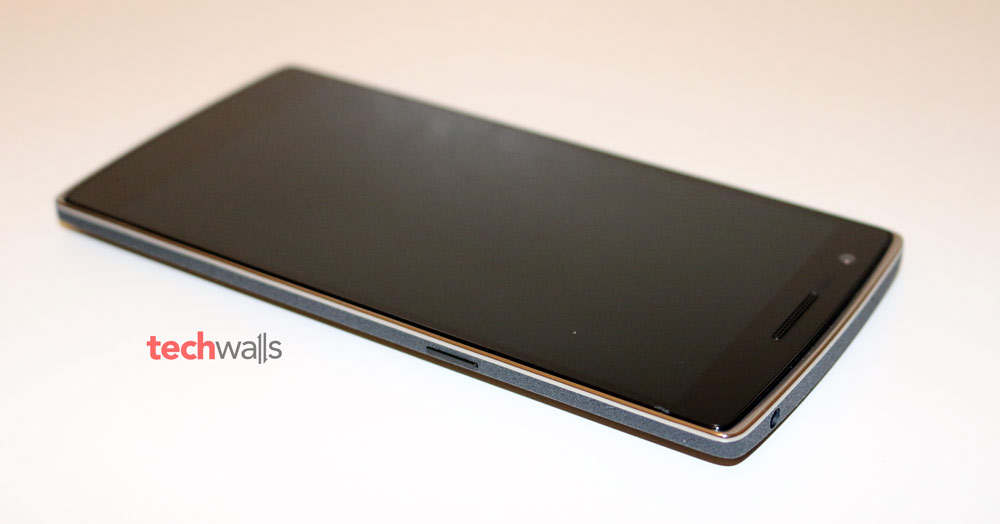 Like other devices, you will see power button on the right, volume rocker on left, headphone jack on top, charging port and speakers on the bottom.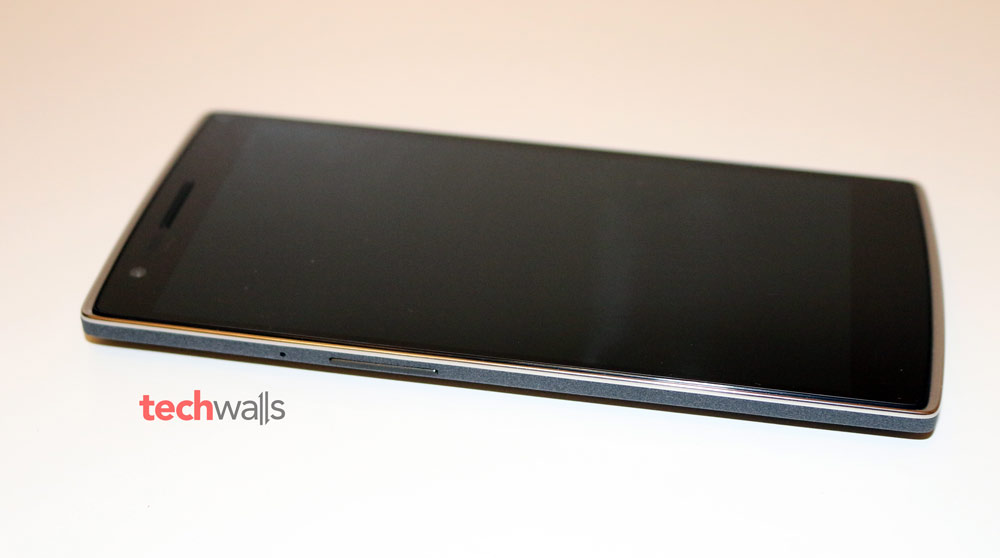 My only problem with the design is the camera sensor placement. The sensor is put very close to the top edge, so when I take picture or record video in landscape mode, it is always blocked by my middle finger. Later you will see that one of my sample images include my finger in the corner. I always use my finger on the back of the phone to hold it steadily, so the sensor placement is quite annoying for me. I had to delete some images because of this issue.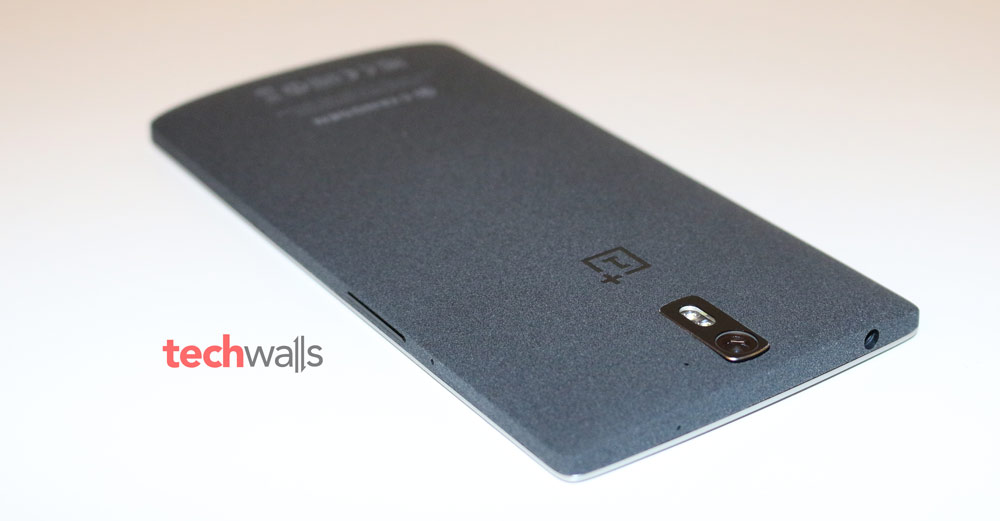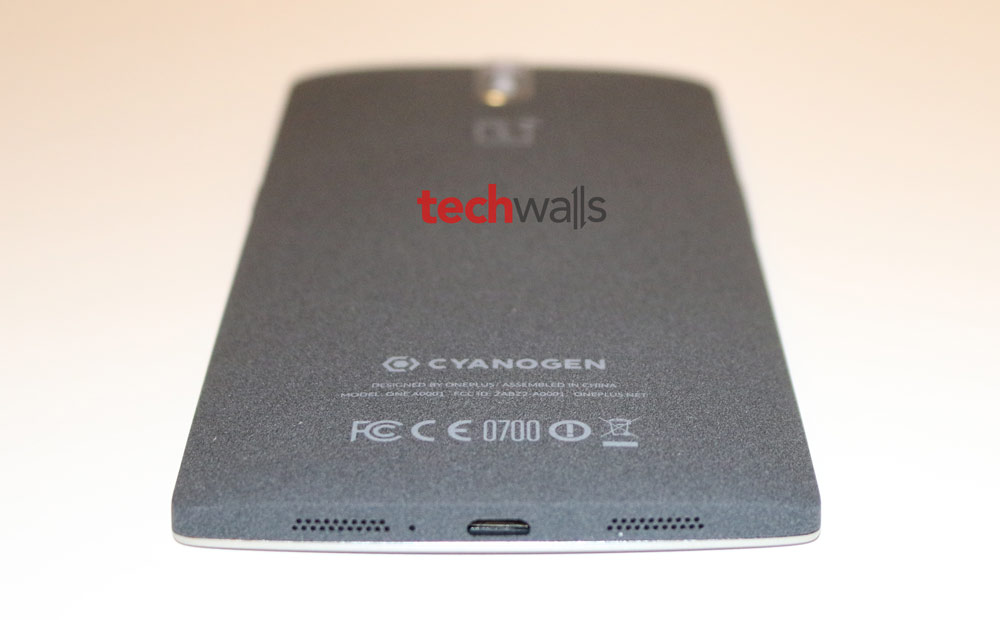 Interface and User Experience
The One has specs of a high-end smartphone, including Qualcomm Snapdragon 801 processor with Adreno 330 GPU, and 3GB of RAM. Therefore, there is nothing to complain about its performance. There are no fancy features like waterproofing, fingerprint scanner or ultra high resolution display but not all of us need those features and why spend extra money for the redundancy?
The phone runs on CyanogenMod 11S based on Android 4.4, therefore, this must be the most flexible Android smartphone out there. You can find customizations everywhere. You can choose to use 3 capacitive buttons on bottom of the screen or use on-screen buttons, you can change the look and feel of status bar, notification drawer or gestures, or change system-wide theme. You even can create your own theme and load into the phone. If you are new to Android, the customizations could be way complicated to will take some time to get used to.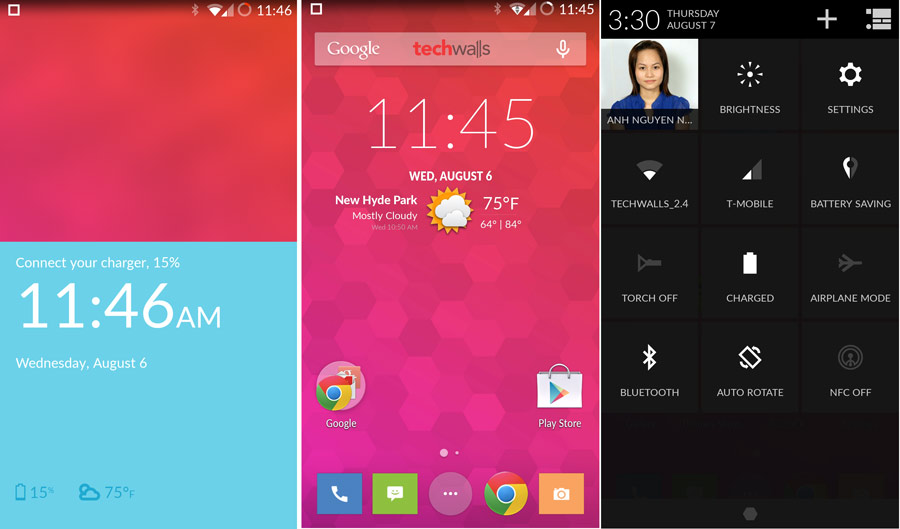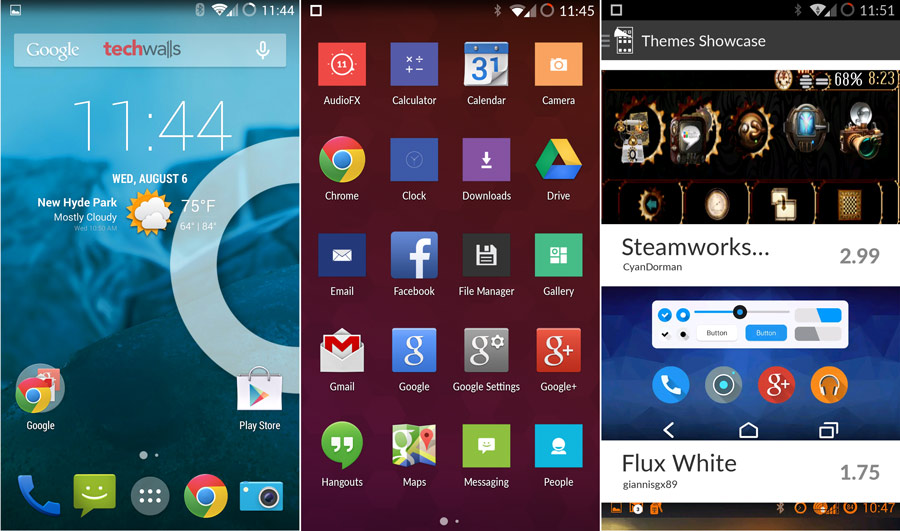 Two interesting features of the phone are Voice Wakeup (talk to perform tasks when phone is asleep) and gesture-based shortcuts, however, they both disappointed me. While the Voice Wakeup feature was disabled in the latest upgrade, the gestures worked really well … even when it is in my pocket. There are many times when I took the phone out, I saw the phone took a lot of pictures or the flash was turned on for a while. You can use gestures like a double tap to wake up, draw a circle to launch camera app, draw a V to turn on flash, or assign your own gestures. I really love this feature, however, it seems like the touch screen was so sensitive that my thigh could use it. So, I had to turn it off after the first day.
Signal Reception
I tested the device on AT&T and T-Mobile networks, it has full support on 4G LTE on both of the networks (Bands 1/3/4/7/17/38/40) and provides a solid connection. This is a GSM phone, so you shouldn't buy it if you are on Verizon or Sprint.
The Wi-fi connection is also very strong and I've never lost the connection throughout my apartment.
Audio and Display
As two speakers are put on the bottom, this is not an ideal position to enjoy the sound, especially when you hold your phone horizontally. The sound produced from these speakers is loud and that's it.
The OnePlus One features a big 5.5-inch 1080p screen with pixel density of 401ppi. This is an IPS LCD screen and it looks quite similar to the screens of Sony Xperia Z2. Everything looks crisp and beautiful on this screen. The only problem is that its brightness is quite low, I often have to set it at nearly maximum level to see the screen outdoor. There are some complaints that the screen is too cool and its contrast is not as good as OLED display, but as I mentioned earlier, customization is everywhere. We have a screen customization menu to adjust hue, color saturation, contrast and intensity.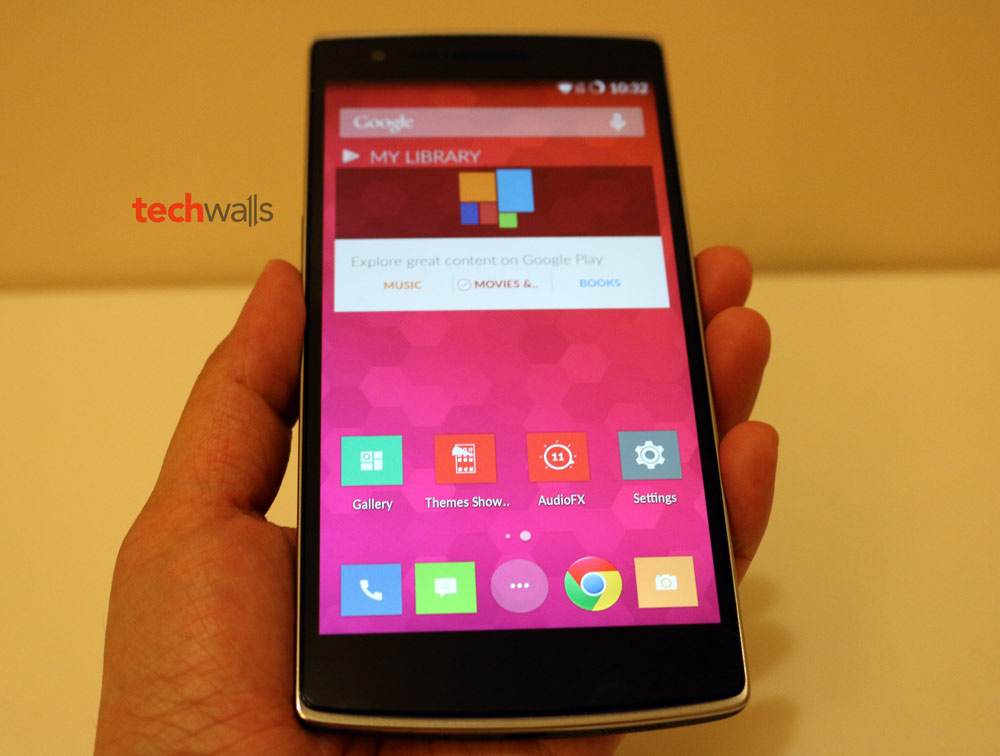 Camera
The camera app of CyanogenMod is quite easy to use, it allows us to change modes just by swiping up/down. This is a nice feature but it also could make changing between mode slower, so I still prefer the stock Android's Camera app.
The one features a Sony Exmor 13MP camera sensor with an f/2.0 aperture and 6 lenses. This should be a good camera but I am quite disappointed. It can produce acceptable images under well-lit conditions and start showing limitations under lower lighting. The images are so blurry and grainy, this must be due to the lack of OIS. Take a look at some sample images below.
The camera also supports recording videos in 1080p, 4K resolution and slow-mo videos. But again, the camera performance is quite horrible in my opinion. Check out some samples in the playlist below and have your own judgement.
Battery Life
The battery life of this phone is quite amazing. The 3,100mAh battery can be charged fully in around 3 hours but it could last for a few days. For a super-heavy usage including streaming music, using camera, watching Youtube and other on-screen activities, it still can last for more than a day. For normal usages, I can expect about 2.5-hour battery life. Besides, the battery drains quite slowly. I lose just around 6% of the juice overnight.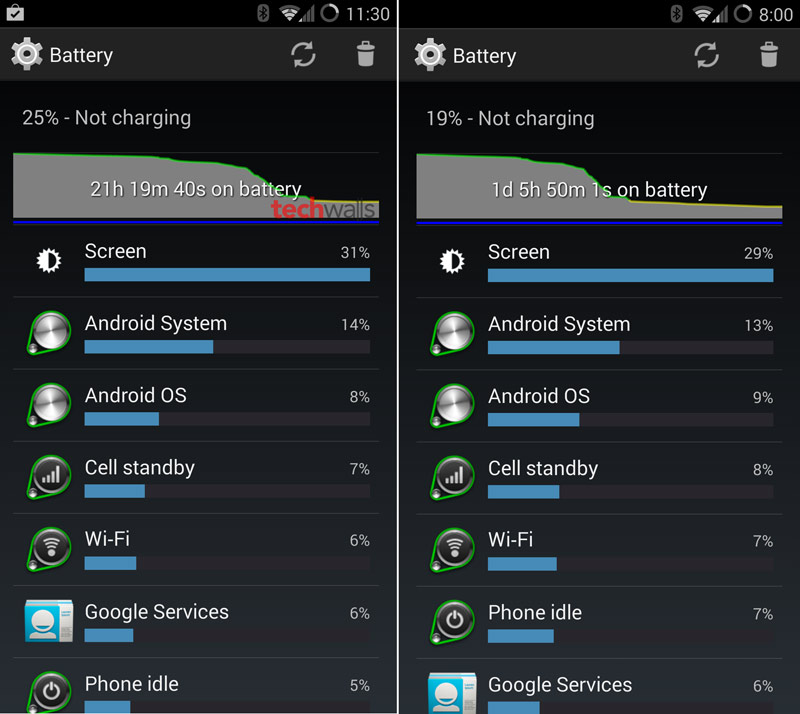 Conclusion
Pros
A unique durable design with great build quality.
Top-notch hardware delivering smooth performance.
Customization is everywhere.
Long battery life.
Good display.
Cons
Charging cable is too short.
Bad placement of camera sensor.
Mediocre camera.
Voice Wakeup feature doesn't work.
Touch screen is over sensitive.
Customizations could be overwhelming for new Android users.
The phone is almost unavailable at the moment due to its invite system, but the phone can be bought on Amazon for around $470. I would not recommend this phone for this price but if you can buy it for $349 plus $15 shipping, it is a great value.
Disclosure: As an Amazon Associate, I earn from qualifying purchases. The commission help keep the rest of my content free, so thank you!