If you are like me and putting full of stuffs on top of your nightstand or desk, you must be struggling to make it as clean as possible. The Olixar Qi-Tone Alarm Speaker might be a great idea as it combines many functionalities in one product. Let's check it out.
Unboxing & Testing
Design & Features
The Olixar Qi-Tone wooden Bluetooth speaker has a stylish light wood finish and it manages to blend in my furniture very well. Although there are still some imperfect finishes here and there, it looks totally fine from a distance.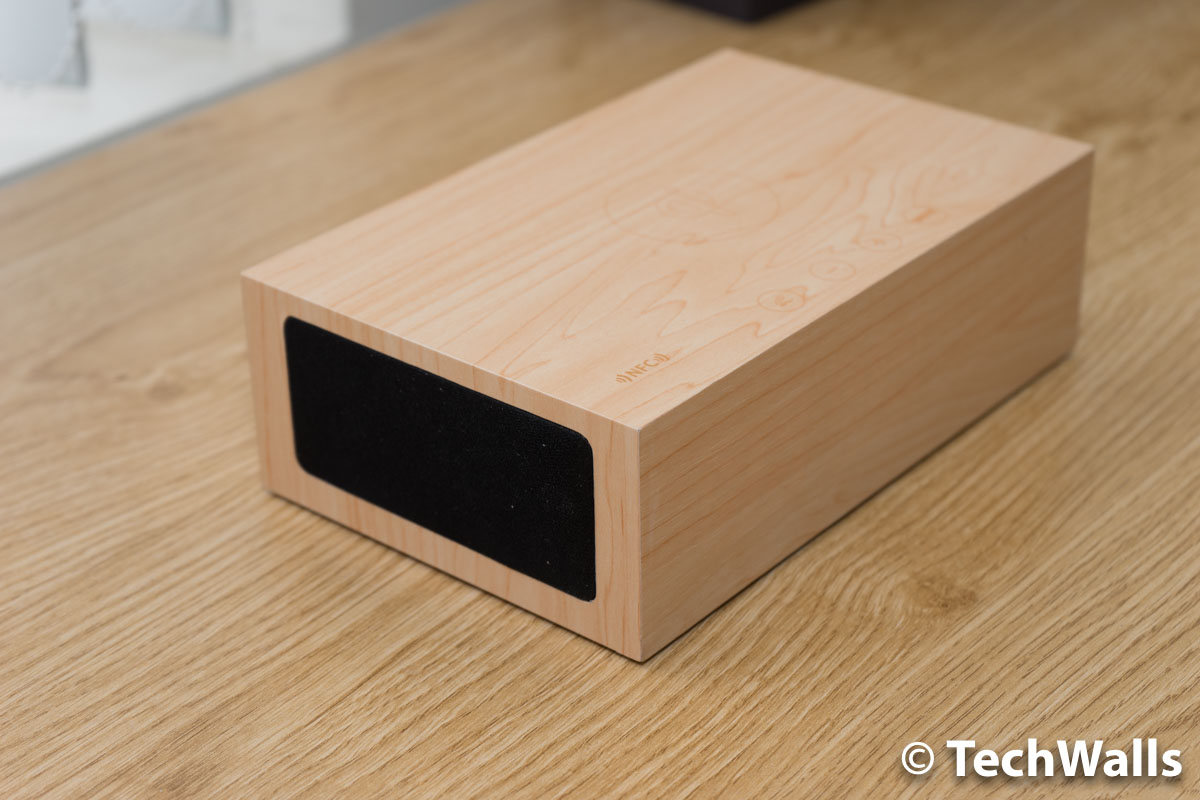 The drivers are located behind the cloth grilles on 2 sides of the product, all other surfaces use plywood material. The design makes it look like a nice piece of wood.
Buttons are placed on top of the unit along with the hidden Qi wireless charging pad. Here you can find the volume rocker, multifunction button and Snooze button.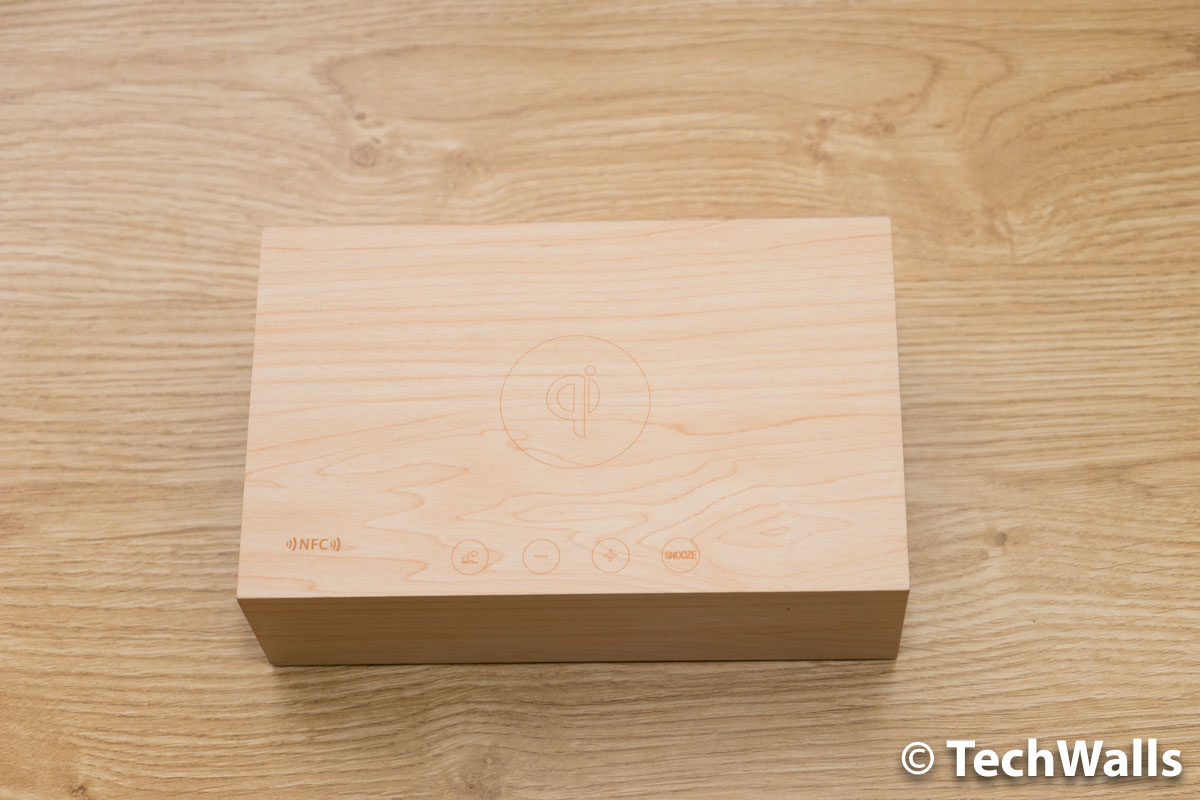 On the back, there are a DC 5V power jack, AUX jack and buttons to set time and alarm. Notice that there is no rechargeable battery inside the speaker, so it needs to be plugged to a power source all the time.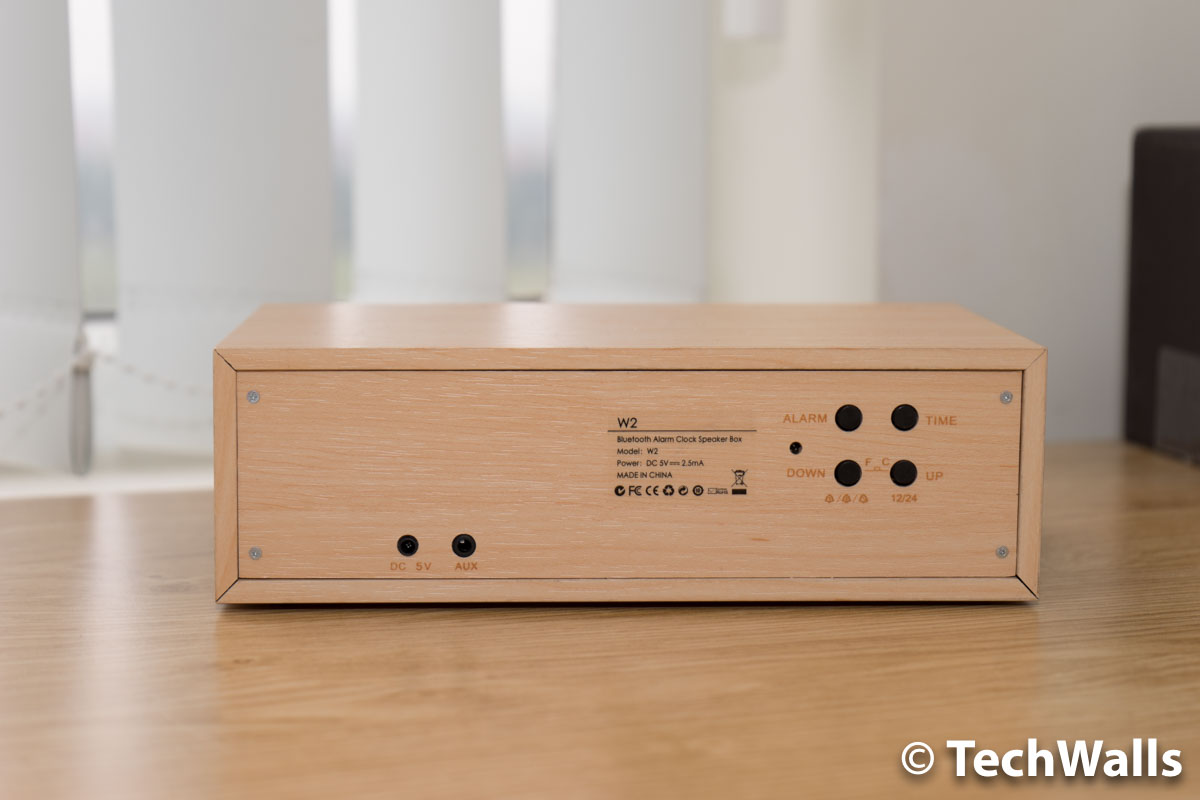 The most beautiful part is obviously the front of the device. The LED screen will display the time and room temperature on the wood surface. It looks really amazing, especially in the dark. I no longer have to find my phone to see the time and this can easily replace my old alarm clock as well.
Performance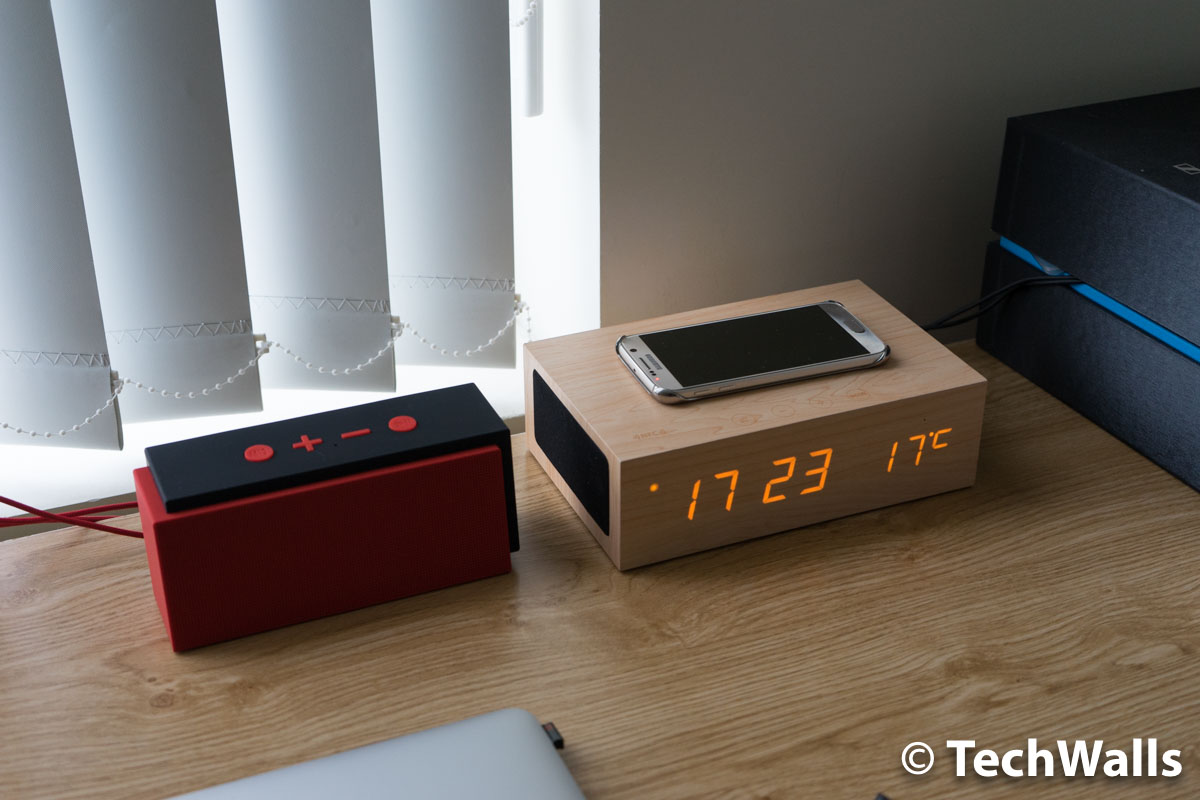 This could be a very useful gadget if it worked. Unfortunately, there are many issues that will make you more hesistant to buy it.
Firstly, the alarm feature doesn't work at all. I set up the alarm many times but it never made any sound to wake me up. Another problem is that the buttons on top also stopped working after a few days. Now I can't turn the volume up or down, or turn on/off Bluetooth connection. It actually worked last week when I unboxed the product and used it for the first time.
The next feature I tested is wireless charging. Fortunately, the feature works smoothly and it charge my Samsung Galaxy S6 everytime I place the phone on top. However, this is not a fast wireless charger, it takes about 2 hours and 30 minutes to fully charge this phone.
The audio quality of the speaker is just average. I can hear a consistent buzzing sound on the background, it is easier to detect when I pause a track or play classical music. Fortunately, the speaker still sounds better than many $50 Bluetooth speakers like the Inateck Marsbox although it is equipped with dual 3W drivers only. It is loud enough but I won't recommend you to increase the volume level to maximum because you will hear a lot of distortion then.
Conclusion
Pros
A lot of features
Stylish wooden exterior
Good speaker
Cons
No built-in battery
Some features don't work
The Olixar Qi-Tone is available on MobileFun for nearly $100. This is a promising product but I can't recommend it at the moment, hopefully Olixar will fix its issues in the next generation.
Rating
Design & Features - 8
Performance - 4
6
Average
An attractive product with a lot of issues.
Disclosure: As an Amazon Associate, I earn from qualifying purchases. The commission help keep the rest of my content free, so thank you!