Inateck is one of my favorite low-budget wireless speaker brands, mostly because of its impressive design and build quality. Therefore, I expected a lot from the Inateck Marsbox and I hoped it would be another great speaker for the price, just like other Inateck products such as Inateck BTSP-10 or Inateck BP2001.
We're going to see if the Marsbox meets my expectations.
Unboxing Video
Design & Features
The Marsbox once again proves that Inateck really has talent in its design team. You wouldn't believe this is a low-priced Bluetooth speaker because it feels like any other premium products out there.
There are the speaker, a USB cable, a 3.5mm audio cable and user manual inside the box. All cables come in red and they are braided beautifully, so they feel even more damage resistant.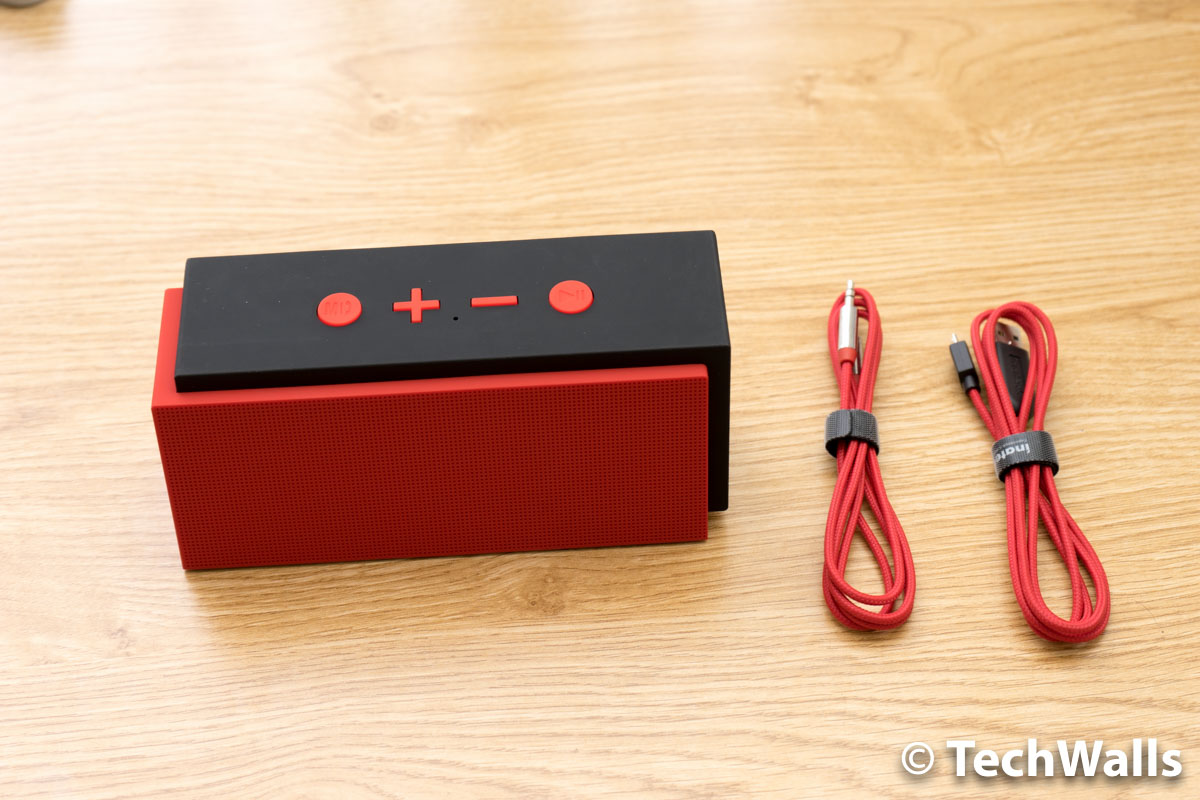 The design of the speaker is even more unique as it looks like two angular pieces in black and red joined together to protect the body. Besides, the speaker slightly leans backwards when you place it on your desk. Inateck uses a soft rubber material all over the exterior, that brings you a feeling of a high-quality product.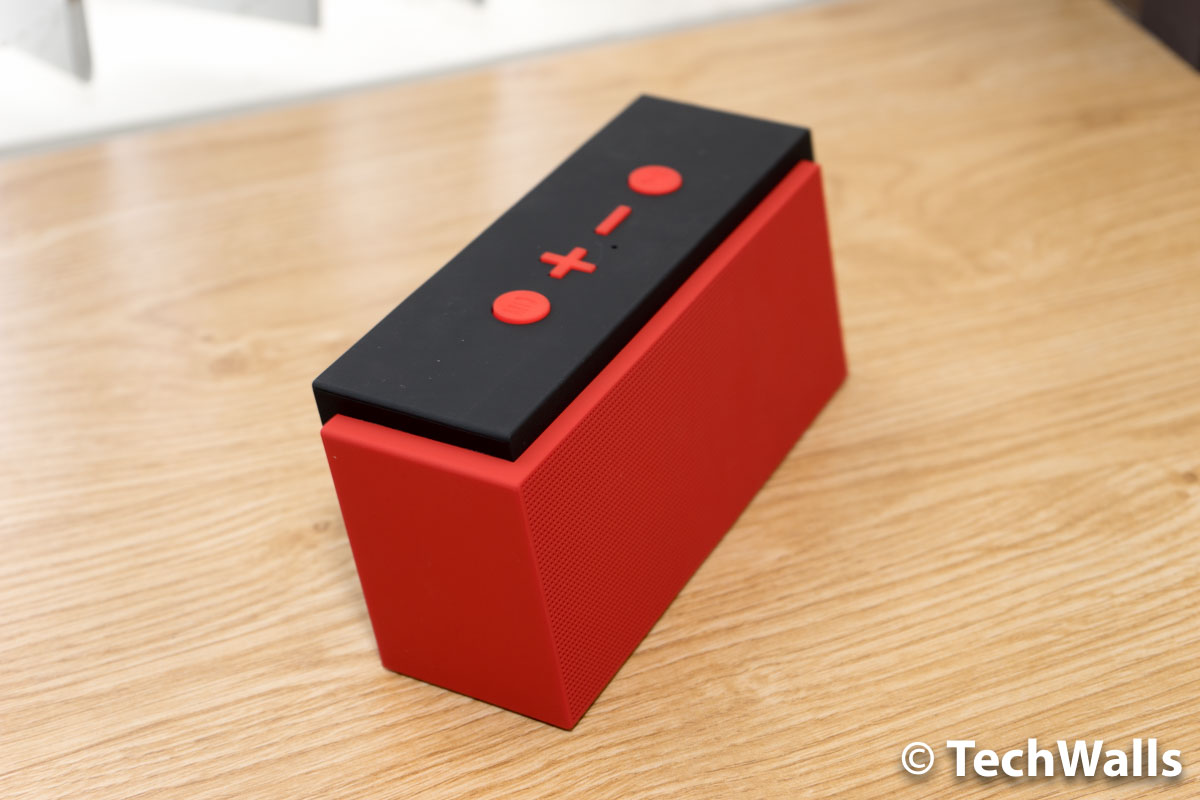 Buttons are placed on top, including a multifunction key, a volume up / previous button, a volume down / next button and a Play / Pause button. On the back, there are the power button, reset / power status, charging and AUX port.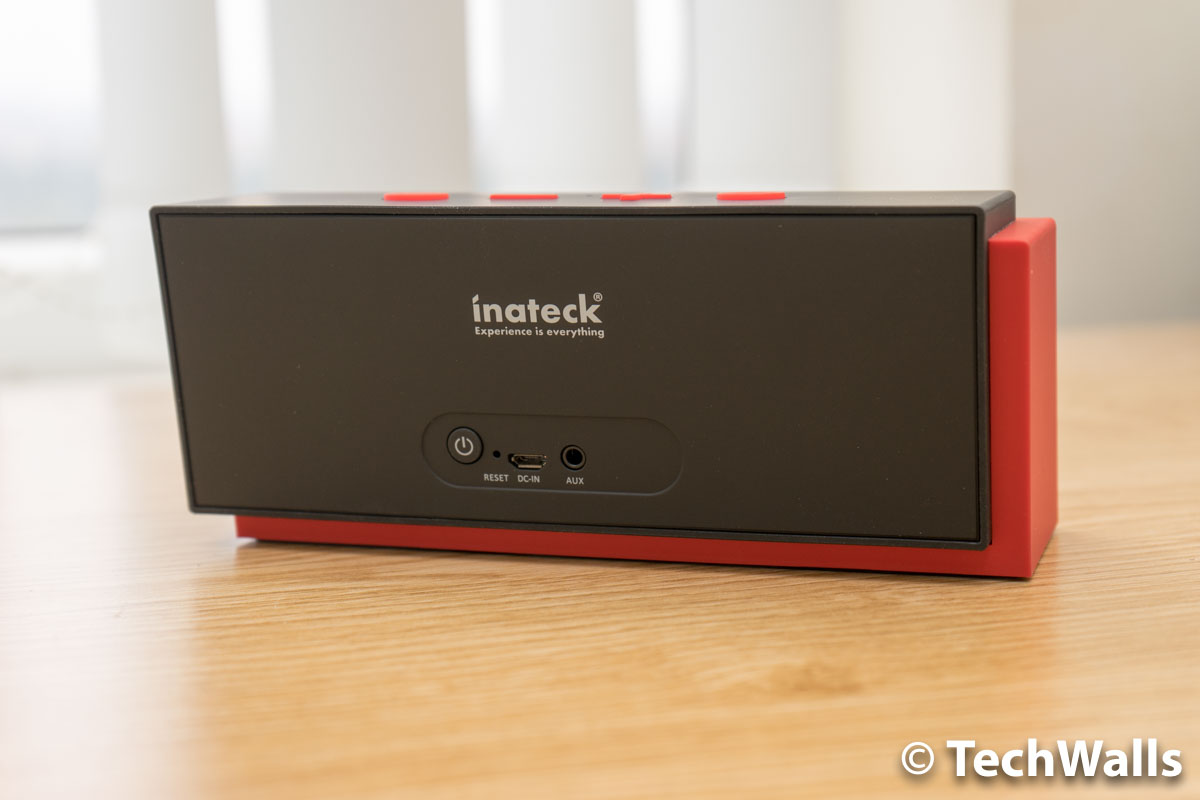 Interestingly, this is probably my first wireless speaker equipped with the FM Radio mode. You can easily press the multifunction button to switch to the FM mode and long press the Play button to search for radio stations automatically, then you can use volume buttons to change among radio channels. It supports radio frequencies from 76 to 108MHz.
The battery life of the speaker is also great as I can play music for about 9 hours. Inateck states that the 2200mAh rechargeable Lithium Ion battery can last up to 15 hours. Besides, the speaker features a built-in microphone for hand-free phone calls.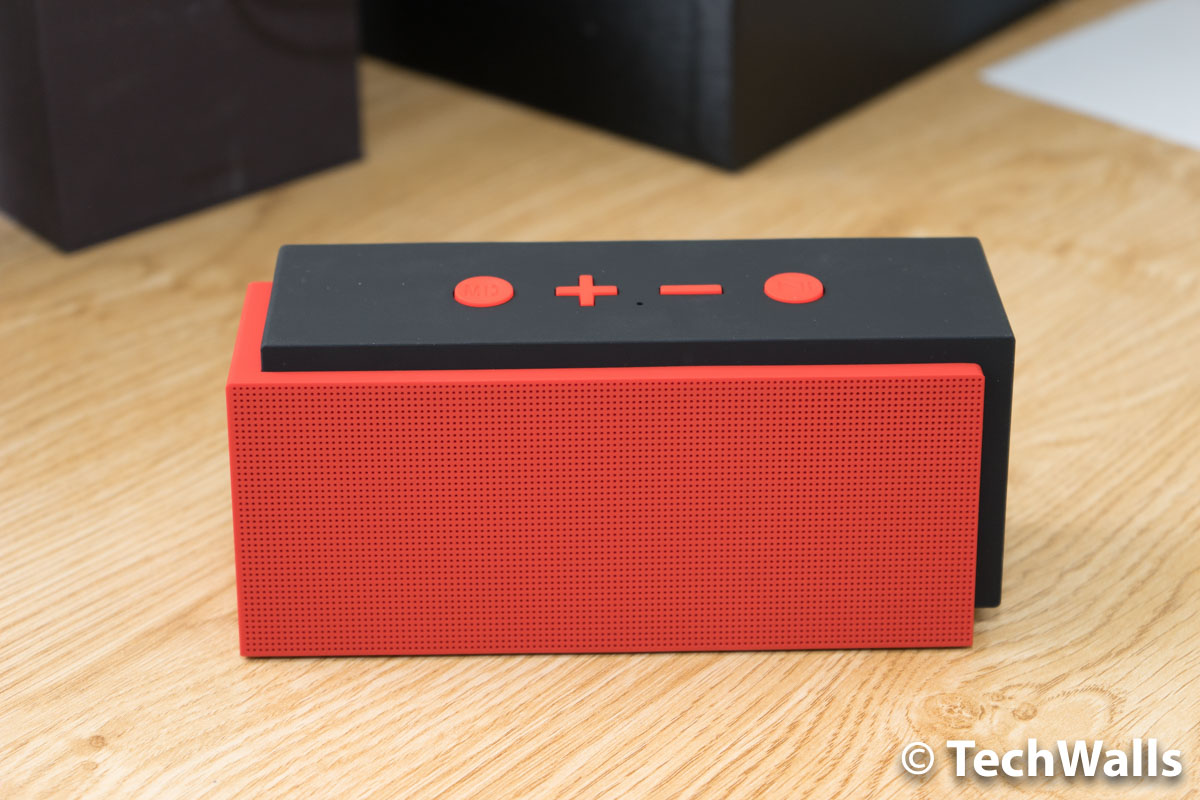 Audio Quality
I was so impressed with the design of the Marsbox and I thought the sound coming from this box would be equally beautiful. Unfortunately, I am quite disappointed with its sonic characteristics. It sounds boxy with overwhelming muddy bass and recessed mids and highs. Therefore, I didn't enjoy the sound even when I play music or watch movies. It is not clean and bright as compared to other portable speakers.
Besides, there are a lot of distortion when I crank up the volume. That makes the whole experience less enjoyable. This is quite disappointing because the dual 5W drivers should be able to deliver a decent sound without distorted tunes.
Conclusion
Pros
Beautiful design
FM radio player
Long battery life
Low price
Cons
The Inateck Marsbox is a beautifully designed product with FM radio feature. This is not the best choice if you are looking for a great sound.
Rating
Design & Features - 8.5
Audio Quality - 5
6.8
Good
An eye-catching wireless speaker with average sound.
Disclosure: As an Amazon Associate, I earn from qualifying purchases. The commission help keep the rest of my content free, so thank you!