Motorola is planning to show off a brand-new smartphone in London on May 13th by the name of Moto E. This is the first event held by the company after being sold off to Lenovo by Google. However, any surprises planned on the day about a new phone may have been ruined as we believe that phone has been leaked by Brazilian retailer.
The site has posted a full listing for the phone named 'Moto E'. If the listing is not fake, then we have a younger sibling of the Moto G on our hands. Judging by the specs the Moto E will act as a smaller version of Moto G as the company's new low budget device. Now for the specs, the Moto E features a 4.3-inch display, a 1.2GHz dual-core Snapdragon processor, 1GB RAM, internal storage of 4GB, 5-megapixel camera, dual-sim slots and a 1,980mAh battery. It also features a microSD card slot which will accept cards up to 32GB. Unfortunately the device does not feature a front-facing camera which will let down the selfie-crowd but will help Motorola in reducing the production cost of the smartphone. There is no word on price, but $150 seems appropriate as the Moto G costs around $200.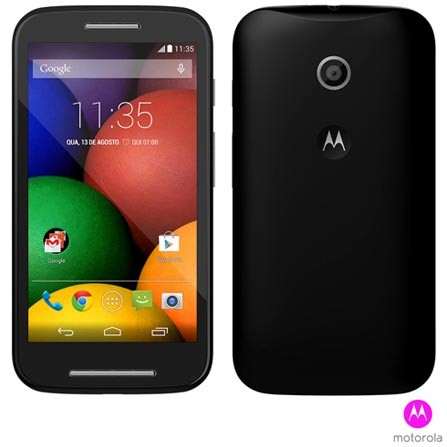 If Motorola launches the Moto E then it will be a very clever move by the company. Android market is shifting towards lower cost capable devices. $300 Phones like the OnePlus One have made the premium segment extremely competitive but companies can still win consumers in the lower price segment. Consumers who are in the market for premium devices have many options but if they are on a tight budget then they have to rely with poorly specced phones. Motorola has already proven that it knows how to make a cheap smartphone worth buying with the strong sales of Moto G. And it seems it is running with a similar price formula again. Now the question is whether this time they will win the low-cost market battle again or not.
Disclosure: As an Amazon Associate, I earn from qualifying purchases. The commission help keep the rest of my content free, so thank you!