When choosing a name for your Wi-Fi, you can go with a simple, obvious choice like your family's last name or your favorite pet. You can also make a statement by choosing a name that's difficult to ignore. Here are 10 of the most outlandish Wi-Fi names in existence from various corners of the Web.
1. Pick up your Dog S***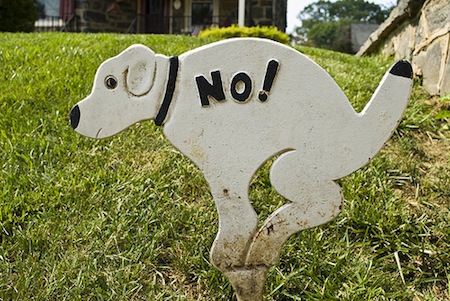 This is one way to let neighbors know what you think about their dog's potty habits. Forget all the old-fashioned methods like yelling, confronting neighbors directly, or chasing dogs away with a garden hose. Instead, utilize the passive route by changing the name of your Wi-Fi!
2. PARTY SATURDAY NIGHT APT #434
Maybe they just got tired of sharing their party invitations by word of mouth or they were spending too much cash on printed invites. Either way, they've cleverly doubled the use of their Wi-Fi name by turning it into a bold announcement. They'd better have plenty of food, though, because it looks like they'll have tons of guests.
3. Caitlin Stop Using Our Internet!
Whoever Caitlin is, let's just hope that she's okay with being called out as the official Wi-Fi thief of her apartment complex. How is she supposed to resist using their internet when they named it after her? Caitlin should probably take the hint to find a good deal on Internet service.
4. BuyAnotherCupYouCheapskate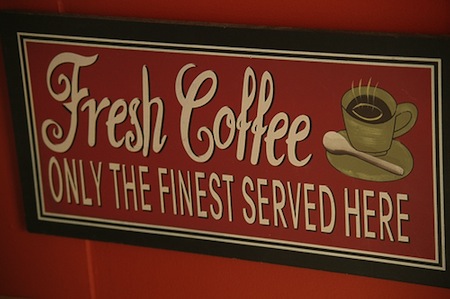 One can only assume that this particular Wi-Fi name is courtesy of a coffee shop tired of customers buying the least expensive brew only to sit for hours using their free Wi-Fi. Let's hope their coffee is better than their manners, so techies will turn into loyal customers.
5. YerBabyIsReallyUgly
It's possible that they refused to obey the unwritten rule that says babies, regardless of what they look like, are adorable. What did they honestly hope to gain by using this name for their Wi-Fi? It would definitely be wise for them to avoid neighbors with newborns at all costs. This reminds me of a certain Seinfeld episode where Elaine and Jerry were less than impressed by their friend's baby's appearance.
6. NotWhalecome2
The whales are not coming? Or are they not welcome? Whether it's a severe case of bad spelling or evidence of a whale fetish, we can only speculate.
7. I'm Under Your Bed
Despite the undeniably creepy nature of this name, it still deserves applause for being a funny surprise for those looking at their list of available networks. This Wi-Fi name could inspire a variety of clever responses.
8. Bill Wi the Science Fi
These folks might be fans of the similarly named brainiac who taught intangible lessons to elementary school children.  On the other hand, maybe they thought this name would make them appear clever.
9. Ninjas on a Boat
I wonder what a bunch of black-clad assassins would be doing gathered on a boat; for some reason, I don't see the relationship between ninjas and boaters. I doubt these ninjas will have a good Internet connection on their boat, but kudos to the creator of this one for stretching the imagination.
10. Give Our F****** Flamingos Back (and) F*** Your Flamingos
These two different Wi-Fi names probably made those poor flamingos and other neighbors feel caught in the middle of a neighborhood dispute. Clearly, the passive-aggressive route of changing your Wi-Fi name rather than confronting them is more common than one would think. While I don't like plastic flamingos as lawn ornaments either, I do love actual flamingos. With that said, this is taking passion for flamingos to another extreme.
If you don't have Wi-Fi of your own, it's probably a good time to step into the 21st century and make that change. It is evident that not doing so could be detrimental to you and your entire neighborhood. Have you ever created an outlandish Wi-Fi name that should be on this list? What other outlandish Wi-Fi names have you seen?
Peyton Spencer is a freelance blogger and a recent Journalism graduate in the Tampa Bay area. She loves and enjoys all things tech, travel, and beauty. She is also entertained by crazy Wi-Fi names.
Disclosure: We might earn commission from qualifying purchases. The commission help keep the rest of my content free, so thank you!