Are you waiting with bated breath for the latest and the greatest tech products to be released in 2012? If you are a gadget freak, you'll want to know what's upcoming and what to invest in. We understand that need very well, being gadget freaks ourselves! Without further ado, here are the most awaited 13 tech products of 2012. Keep the money ready!
1. Google Nexus Tablet
Apple and Samsung have been at each other's throats long enough for Google to slip its Nexus Tablet through the cracks. Rumored to be the real rival for Apple's iPad, this Android tablet will have a Siri like voice assistant, among other high end features. The Nexus should be out by February 2012.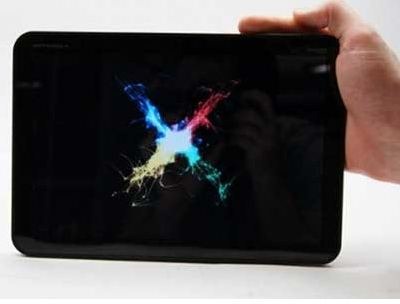 2. Oled TV
Organic Light Emitting Diode (OLED) TVs are said to be as thin as paper, extremely lightweight, highly flexible and almost indestructible. With lifelike picture quality, wider angles, greater contrasts and less power consumption, this is an all round winner. Watch out for the first 11 incher from Sony in 2012.
3. Apple iPad 3
The 2012 version of Apple's iPad, iPad 3, is rumored to have a 2048-by-1536-pixel display, which means the currently available resolution multiplied by 4. If you haven't gotten yourself an iPad yet, hold out for this never-been-seen mega-invention in tablets.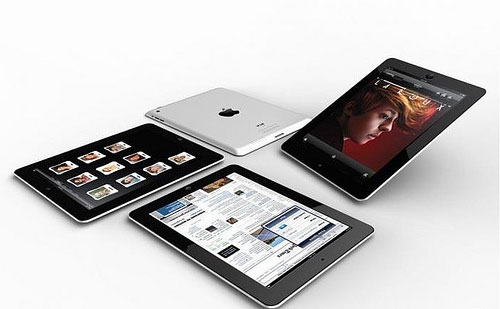 4. Apple iPhone 5
All right, Siri, the voice-recognition P.A. was exciting, and the 8 MP camera was a delight, but still, what really stood out from the previous version? The iPhone 5 promises to deliver what people felt was missing in iPhone 4. There's to be a curved glass screen, major design changes in the shape (the iPhone 5 is supposed to have a teardrop shape), plus many high end features.
5. Intel UltraBook
The Intel-Inspired Ultrabook™ by Sung Choi is lightweight, is packed with several mind-blowing features. There's the Intel® Anti-Theft Technology that allows users to shutdown their lost or stolen machines down remotely and reactivate them when recovered. This and several other truly cool features of this ultra-thin book from Intel are worth waiting for.
6. Sony PlayStation Vita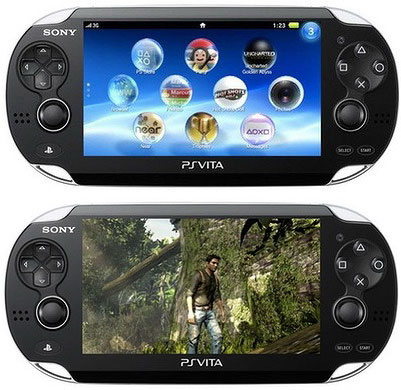 Sony's PlayStation Vita will answer what everyone's thinking – does anyone still use handheld gaming devices? With front and rear cameras, a 5-inch multitouch display, 3G wireless, augmented reality capabilities and so on, this playstation crosses the line from a gaming device into a high tech multipurpose gadget.
7. New Kinect for Windows
Kinect is Microsoft's motion-sensing interface for Windows, something that will change how we presently interact with our computers. If you've only used your mouse and keyboards to communicate with your computer so far, Kinect lets you interface via hand gestures and facial expressions as well!
8. Microsoft Windows 8
Windows 8 will power both PCs and tablets. Microsoft is fully revamping its OS for the first time since the good old days of Windows 95. Windows 8 features a touch-oriented Metro interface (we saw this in Windows Phone 7), which will totally change the way you presently use your computers.
9. Asus Padfone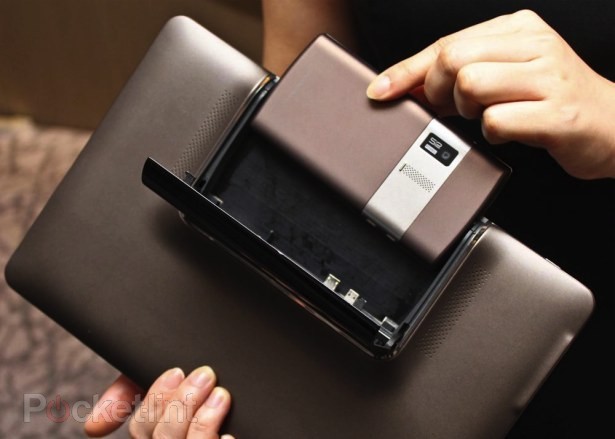 The Asus Padfone brings us many exciting new possibilities in the areas of mobile computing and communication. The Padfone is a symbiotic converging of a tablet and a smartphone. It allows users to choose the screen size that best fits their needs, while enabling 3G internet access and data sharing.
10. Window 8 Tablet
Who's the latest to join the Windows 8 tablet party? Acer and Lenovo, that's who. Acer's coming out with its Iconia Tab W500 and Lenovo's IdeaPad Tablet P1 with Windows 8, beating all others to the race.
11. Samsung Galaxy S III
Galaxy S and the Galaxy S II were met with loud applause and now we wait with bated breath for Galaxy S III. Till date, the Galaxy S II is considered one of the best phones in the market. What does the Galaxy S III have for us? A quad core processor with a 1.2 to 1.5 GHz clockspeed, or a 1.8GHz Dual Core processor? Definitely the Android Ice Cream Sandwich 4.0, 2 GB RAM and a 1280×720 Pixels Resolution on a 4.65″ HD Super AMOLED display, we think.
12. Jelly Bean (Android 5)
Given Google's proclivity to name its innovations after desserts (Android 4 was Ice Cream Sandwich), Google's next salute to Android, version 5, will be named Jelly Bean. Android 5 will see more emphasis on Google+ game development. Fans wish for a wider screen, file manager, updated text input options, toggling user interface on or off, better power utilization and so on.
13. BlackBerry OS 10
Year 2012 has another great treat in store for Blackberry lovers. The Blackberry OS 10, with heretofore unsuspected advancements. Some say that the Blackberry PlayBook OS 2.0 will be named Blackberry OS 10. We'll know more after the Mobile World Congress takes place in Barcelona between February 27th and March 1st.
Disclosure: As an Amazon Associate, I earn from qualifying purchases. The commission help keep the rest of my content free, so thank you!