Undoubtedly Apple iPhone is the most favorite smartphone on the market at the moment, however, there will come the time iPhone is replaced by a new breakthrough phone. When the new smartphone is released, it will also receive praises as iPhone had, for example, "change the concept of mobile phones", "breakthrough design never seen before", "change the way we use mobile phones", etc. Let's take a look back at the history of mobile phone developments before the birth of iPhone.
Motorola StarTAC (1996)
The concept of mobile phone had been existed for many years, but phones were not really portable. Most of them were quite big and heavy until the release of Motorola StarTAC in 1996. The handset was completely a big milestone as it was designed smaller, slimmer and more lightweight. More importantly, it could fit in the pocket. For those reasons, the StarTAC became a symbol of luxury for leaders and celebrities.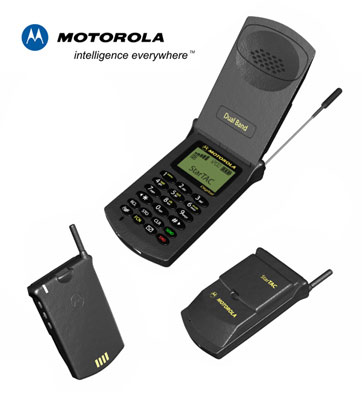 Nokia 9000 Communicator (1996)
Almost at the same time in Europe, the Nokia 9000 Communicator with QWERTY keyboard was introduced. This is an early phone/PDA driven by a 24 MHz 386 and ran DOS and GEOS. It also comes with useful applications like spreadsheet, Notes, Calendar, Calculator, Contacts, World Time Clock and Composer. Nokia 9000 Communicator immediately became popular across the world. It was used by Val Kilmer when he played Simon Templar in the movie The Saint.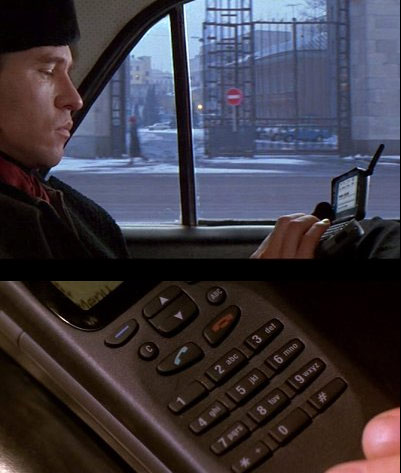 Palm Pilot (1997)
Palm Pilot was an important milestone to help Palm become the king of PDAs. It is totally different from other mobile phones at that time, it featured an 160×160 pixel monochrome touchscreen LCD and a Graffiti input zone below which is a single-stroke shorthand handwriting recognition system. It was considered a mobile computer and priced at $399 for the PalmPilot Professional and $299 for the PalmPilot Personal.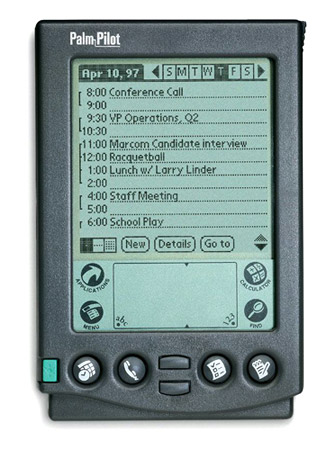 RIM BlackBerry 850 (1999)
The first BlackBerry device, RIM 850 is a 2-way pager with a Qwerty keyboard that allows sending and receiving messages easily. It also has enhanced security with password protection and was a favorite of businessmen. Four years later in 2003, the RIM 857 was launched and became more well-known, it supports push e-mail, text messaging, Web browsing, Internet faxing and other wireless information services. By concentrating on email, the BlackBerry smartphone started building its fan base and their recently released smartphones still follow the way.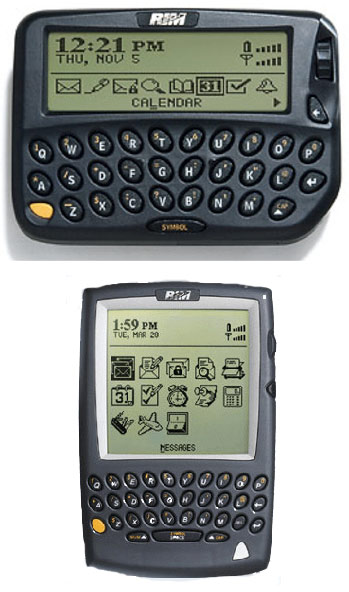 HP iPaq (2000)
In April 2000, the first HP iPaq was unveiled as a Pocket PC or PDA and everybody wanted to own it. It was a bit hit and could be considered as IBM ThinkPad in its peak period or Apple MacBook Air today. The iPaq 3100 has elegant design, a four-bit grayscale display and running on Pocket PC 2000. The series was developed until 2009.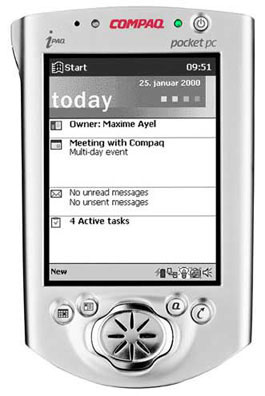 Motorola Razr (2004)
The stylish design of Motorola StarTAC was back in the Motorola Razr. The series of clamshell mobile phones have reached many successes at that time and till now, it is still the best-selling clamshell phone in the world with more than 130 million units. The Motorola RAZR V3 was released in Q3 2004 and attracted consumers with an aluminum body, revolutionary thin design and an external glass screen.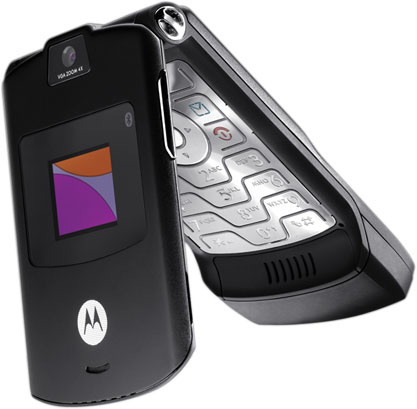 Nokia N93 (2006)
N93 was a big hit on the mobile market in 2006. Remember how people look at you curiously and admiringly when you get hands on the high-end multimedia computer? The super phone can be used as a camcorder as it mimics the look and feel of a real mini camcorder. It boasts a 3.2MP camera with Carl Zeiss optics which allows recording MPEG-4 VGA video at up to 30 frames per second, photo and video editors, Bluetooth, Wi-Fi, and e-mail support. This was really a beast at that time. It sports a 2.4-inch QVGA internal screen with "eye-popping" 262,144 colors at 320×240-pixel resolution and a 1.1-inch external LCD at 128×36-pixel resolution to display information such as time, network strength, battery life, and photo caller ID.
You can open the screen in landscape orientation and lock at 110 degrees to use as a laptop, or traditionally as a clamshell handset, or swivel the screen to 90 degrees to use as a camcorder. Who wouldn't love Nokia if it continued providing phones like this?
What do you think about the mobile phone market before and after iPhone? Is following iPhone's design really a good trend?
Disclosure: As an Amazon Associate, I earn from qualifying purchases. The commission help keep the rest of my content free, so thank you!