This is a sponsored post written by me on behalf of Milo Wifi. All opinions are 100% mine.
The trend of Internet of Things (IoT) is blooming, so it's more important than ever to have good Wi-Fi coverage throughout our houses. Nowadays, there is no shortage of smart home devices, including the appliances and sensors that make our homes more automated.
Since all of them require a Wi-Fi connection, your Wi-Fi router can't provide a wide enough coverage, especially when you're living in a big house. I tried some solutions like Wi-Fi range extenders or Wi-Fi repeaters but none of them could deliver a reliable connection. Therefore, I really expected the Milo Wifi could work with my existing router to enhance Wifi network coverage.
Unboxing & Setup
I purchased the Milo 3-pack. Inside the box, there is a base unit, 2 points, 3 power cords and an Ethernet cable. The units come in an all-white exterior and a small footprint, therefore, it is quite easy to find good placements for the units.
What I love the most about the product is the straightforward setup; you even don't need to do anything apart from plugging in the power cords. Even a kid could do the whole setup in a minute! First thing you'll need to do is connect the base to your router, either wirelessly or with the included Ethernet cable. Once you've done that, place your points up to 40ft. away from the base or another point. Next, fire up the Milo app and it will quickly guide you through finishing the set-up.. Solid green lights on all of the units indicate a good connection. The new Wi-Fi network's SSID and password can be found on the bottom of the base unit or points.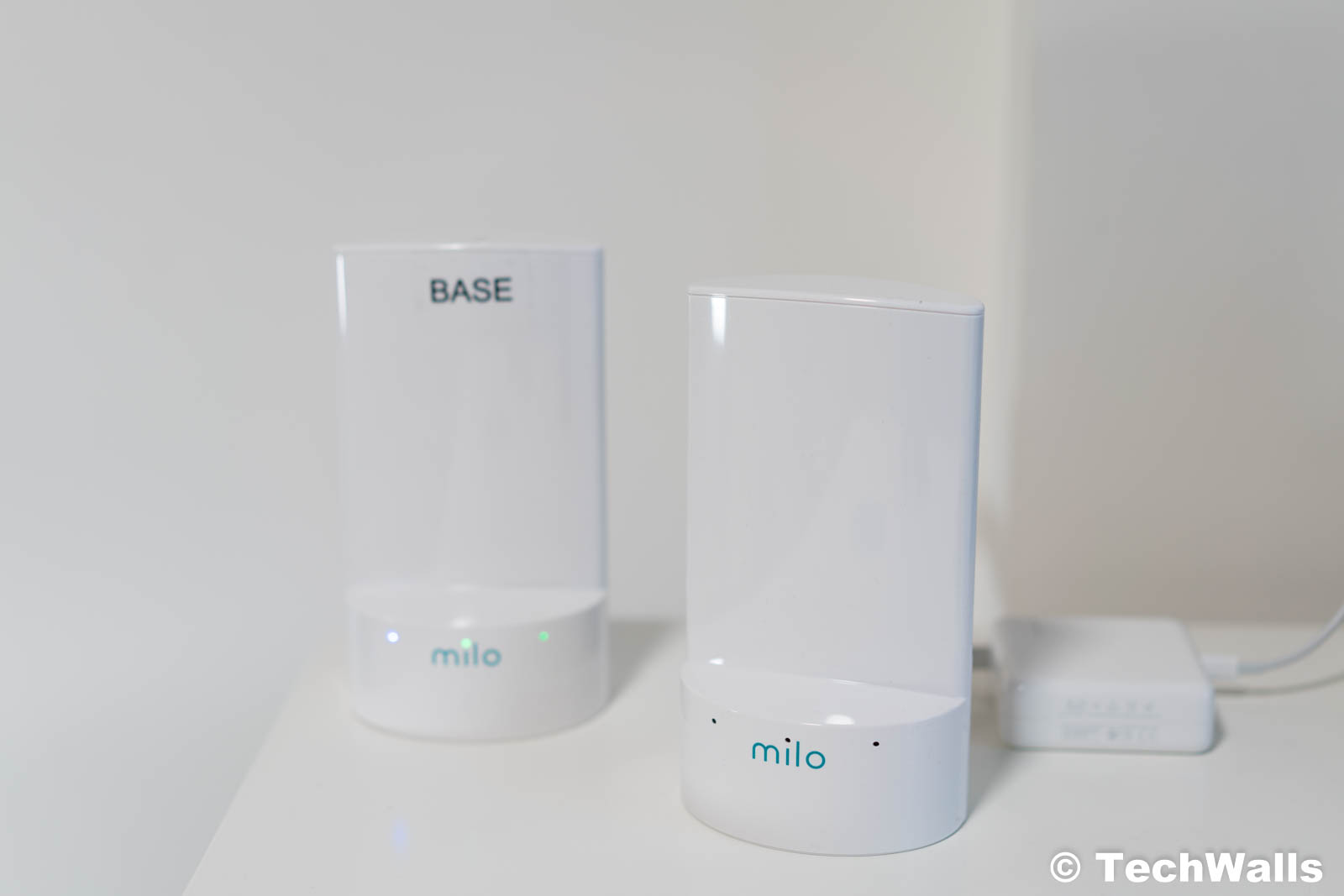 The Milo app, which is available in the Google Play Store and Apple's App Store, allows you to work with your existing router and easily change the network name and password. I prefer this setup since I can place the base unit far away and connect wirelessly to my existing Wifi router making my coverage even wider. The 3-pack Milo Wifi can cover an area of up to 4,000 sq. ft!
As compared to a traditional Wi-Fi range extender, the Milo is a distributed system that doesn't degrade the bandwidth. Besides, all of the units can communicate with each other, so the whole network is optimized to provide the best possible coverage for all of our devices. Another great feature is that we can join the new Wi-Fi network to the existing one from your router; that means we have a unified Wi-Fi network throughout our house and don't have to switch between them. This results in a smooth connection, you won't experience any interruption when making video calls and walking between different rooms at the same time.
Overall, the Milo Wifi is a great solution for a whole-home Wi-Fi network that everybody can set up in a few minutes. We also don't have to deal with complicated features to optimize the network. Its price is just $129 for the 2-pack and $189 for the 3-pack bundle. We highly recommend the product for a big house or a small business.
Disclosure: We might earn commission from qualifying purchases. The commission help keep the rest of my content free, so thank you!