When software giant Microsoft took the wraps off the next generation of its PC operating system dubbed Windows 10, it also announced a move toward interoperability with other platforms beyond the Microsoft offerings.
One of the implications of such a move is that Microsoft would release a Cortana version for Android platforms. Now the promise has been delivered as Microsoft rolled out a beta version of Cortana for Android handsets.
The goal is to centralize the experience of users across various platforms, devices and gaming consoles. Good thing Microsoft had the misfortune of failing to make a significant dent on the mobile market, users of Android will now have the chance to experience Cortana, which has been originally developed for Windows Phone platforms only.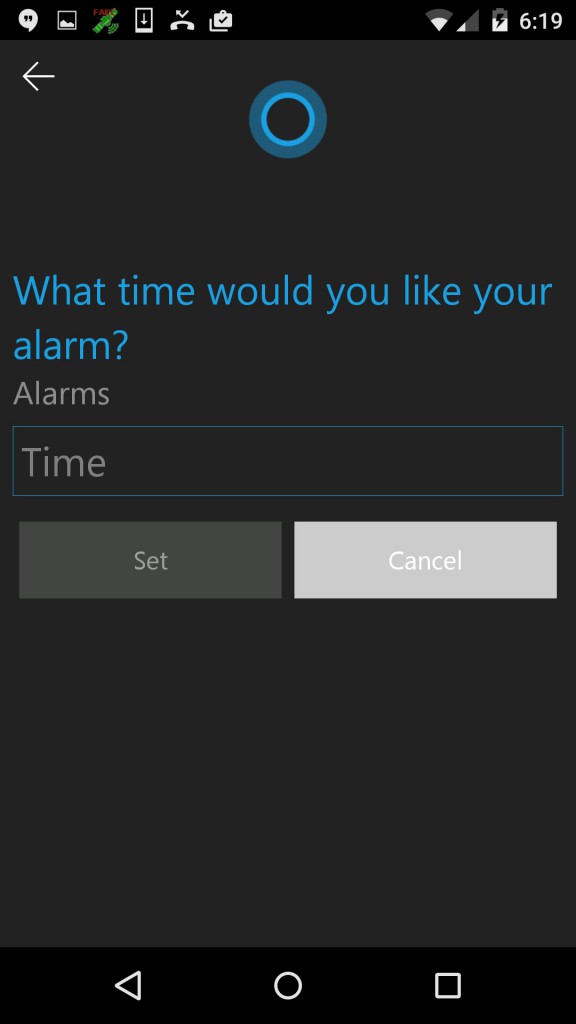 It has been Microsoft's game plan to monopolize your digital experience with the Windows system, from PC to mobile. Now it is beginning to embrace Android in hopes of expanding its market presence in a sector where expectations from consumers are really high and hard to capture for the Redmond company. In a way, it is Microsoft's way of admitting that, yes, it is losing to Android and iOS alike. As the maker of Windows Phone and Windows for PC, it only makes sense for Microsoft to prefer to have users surf the Internet or explore the digital world using the Windows offerings, but the reality does not allow that.
Read also: Cortana's deployment in Android confirms Microsoft is losing the Mobile Race
Some Apple users might anticipate as well another Cortana version for iOS, but the task requires even more effort due to the exclusive nature of mobile devices that run the iOS. Aside from that, Microsoft will have to battle the existing Siri personal assistant and prove that Cortana performs better than it. Otherwise, it will only get buried in the long queue of Apple competitors that try hard to outshine the tech giant.
The only option for Microsoft's market expansion now is Android because the operation will be easier for developers since Android is an open source system, meaning there is room for broader customization of its features.
In terms of how Cortana will work on mobile devices, Microsoft assures users that the operations for both the mobile and desktop platforms will be similar entirely. You can just as well complete your tasks on PC as on your smartphones or tablet. This means war with Google Now.
But when it comes to Cortana's operation in Windows platforms, there is going to be a huge difference with how it will work on Android. With Windows Phone devices, you can begin your command by saying "Hey Cortana." This won't work on Android. So you better stick to saying "OK Google."
Disclosure: We might earn commission from qualifying purchases. The commission help keep the rest of my content free, so thank you!