Microsoft has seemingly realized that it made a big mistake by taking away the Start button from Windows 8 operating system that left a whole lot of people uncomfortable when using the operating system and getting accustomed to the new Metro UI because of which there are reports that the Start button may again find its position with launch of Windows Blue.
While speaking with the Financial Times (paywalled), Tammi Reller – Chief of Finance & Marketing at Microsoft for Windows group – said that "key aspects" of Windows 8 will be changed but, refrained from giving out information about these "key aspects."
Reller, while speaking with Mary-Jo Foley of ZDNet in a separate interview, said that Windows Blue will be addressing customer feedback. Reller told Foley that "We feel good that we've listened and looked at all of the customer feedback. We are being principled, not stubborn."
Microsoft has already confirmed Windows Blue as an update to Windows 8, which most probably be called the Windows 8.1. According to Reller Windows Blue will be bringing in a lot many new features and improvement to Windows 8 for business users and consumers alike. She also revealed that the update to Windows 8 "will deliver the latest new innovations across an increasingly broad array of form factors of all sizes, display, battery life and performance, while creating new opportunities for our ecosystem."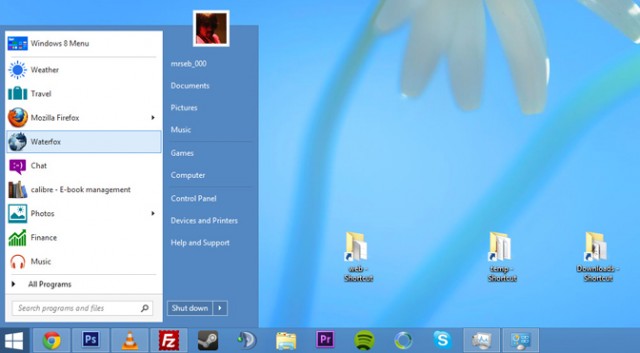 There have been leaked builds of Windows 8.1 floating around on the web over the past few weeks and tests have indicated that Microsoft may have loosened up a little and has shed away some of the Metro UI rigidity. According to reports from users who have tested the leaked builds, Windows Blue will have the ability of letting users boot straight into the desktop mode bypassing the Metro-style menu. There have also been reports that Microsoft is considering bringing back the Start button. Some of the other features seen in the leaked builds include a built-in alarm app as well as Internet Explorer 11.
There were reports that outlet staff were not trained enough to sell the latest Windows 8 machines with Metro UI and Reller confirmed the reports by admitting the same. In the interview with FT, the marketing & finance head also hinted at a possible slip up on Microsoft's part because it couldn't do enough to convince vendors to build systems that would be capable of handling the Metro UI which in turn would satisfy customers thereby driving the Windows 8 adoption rate higher.
Reller admitted Microsoft hadn't focused "all of its financial incentives behind the touch screen PCs that show off Windows 8 to best advantage," the FT notes.
In other related news, Microsoft has revealed that it has managed to sell 100 million Windows 8 licenses comprising of both PC and tablet licenses as well as upgrades after just six months of general availability. Windows 8 was released in October last year and its sales have been at par with those of Windows 7 but, considering that the touch-centric operating system was made for a larger array of devices including tablets, notebooks and other such mobile devices, 100 million licenses may very well be below Microsoft's expectations.
Disclosure: We might earn commission from qualifying purchases. The commission help keep the rest of my content free, so thank you!